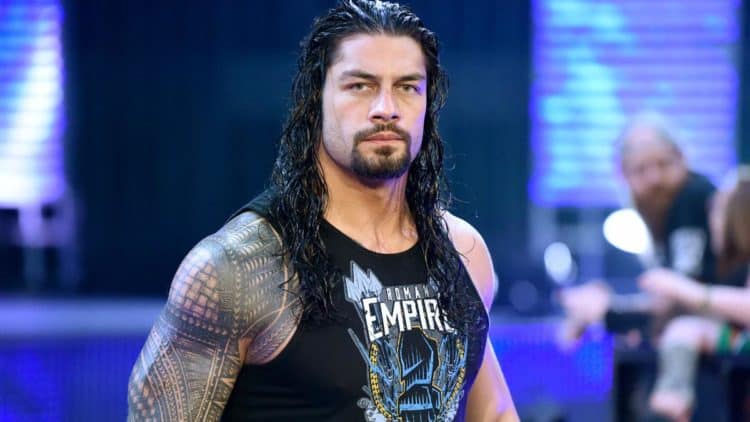 WrestleMania Backlash is officially over. Once again, Roman Reigns and The Usos came out on top despite WWE desperately needing a challenger that actually feels on the same level as The Unified WWE Champion. However, that topic is for another day as a glaring problem has been exposed in the current Smackdown landscape: The Bloodline faction has run its course. When Roman Reigns made his surprise return at Summerslam 2020, he breathed new life into a character that desperately needed a change. Roman becoming this arrogant mob boss like character was a compelling watch, and it helped further add intrigue when he was feuding with his brother Jey Uso. The dynamic between Reigns, Jey, and eventually, Jimmy created a strong mix of layers that's a rarity in the company. Roman Reigns was The Tribal Chief, but would Jey and Jimmy get sick and tired of being his goons soon?
That question still remains to this day; however, the major problem with the storyline is that there's been no development from Reigns and their characters since the trio became united. It's the same wash, rinse, and repeat formula: Reigns has a match, Jimmy and Jey usually interfere, and Reigns wins. The subtly of the two disgruntled tag teams has seemingly vanished and Reigns' dominance at the top has effectively put the main event scene at a standstill. Since Reigns is such a powerful force, there's no one that can really push his character and help him develop along the way. Plus, Reigns isn't being challenged by his own crew. It's clear that the WWE Champion doesn't view Jimmy and Jey on the same level as him, but they seemingly have no issues following their leader. Reigns is essentially a perfect character. Newsflash, perfect characters are boring.
There needs to be some type of evolution with Reigns and the Usos dynamic. The Tribal Chief stopped the contract signing from happening, does it mean that he doesn't believe Jimmy and Jey could beat Randy Orton and Matt Riddle? There's an interesting angle that could desperately give Roman Reigns the much-needed spark that his character needs. Reigns' booking is an example of what happens when the company pushes someone too strong. The Bloodline story has been put on hold because there's not a babyface there to really move the needle forward. Granted, a babyface isn't a necessary tool for that, but without a credible challenger that could step to the unstoppable trio then how is Reigns being pushed to his limits? At first, it appeared that Reigns needed help from Jimmy and Jey in most of his matches, but the company has showcased that the WWE star is a machine all by himself. That scrapped some of the tension within the group. It was interesting when Reigns relied so heavily on the WWE Tag Team Champions to do his dirty work as it made fans questions whether Reigns was truly good enough to be at the top spot. However, that notion has evaporated, and The Bloodline steam has run its course.
At this point, if the company doesn't try to tease dissension further, then the main event scene will continue to be dragged down even further. Reigns needs to lose. He's beaten everyone there is to beat and though the likes of Bobby Lashley, Randy Orton, and Drew McIntyre are waiting in the wings, does anyone truly see him dropping the belt against one of those men? It's time that the Tribal Chief is knocked off the mountain, thus it finally gives him an interesting edge once again. Given the way that the faction was formed, The Usos and Reigns have to fight eventually, right? No one expects either Jimmy or Jey to beat Roman Reigns, but this faction has decidedly lost its luster when WWE stopped adding dimension that created an interesting dynamic within the group. Roman Reigns title reign is coming dangerously close to John Cena's bland run back in 2007. There's no telling what direction the company will go next, though Drew McIntyre will likely step up to the plate and challenge Reigns next. Given the lack of depth on the blue brand, will we see Reigns vs. McIntyre hog the main event scene for the next several months? That would be a mistake, especially if Reigns isn't dropping the belt anytime soon. Whatever the case may be, Bloodline is stale, and there needs to be something to inject into their group that makes them a compelling watch again. Hopefully that happens in the coming weeks of the blue brand.
Tell us what's wrong with this post? How could we improve it? :)
Let us improve this post!