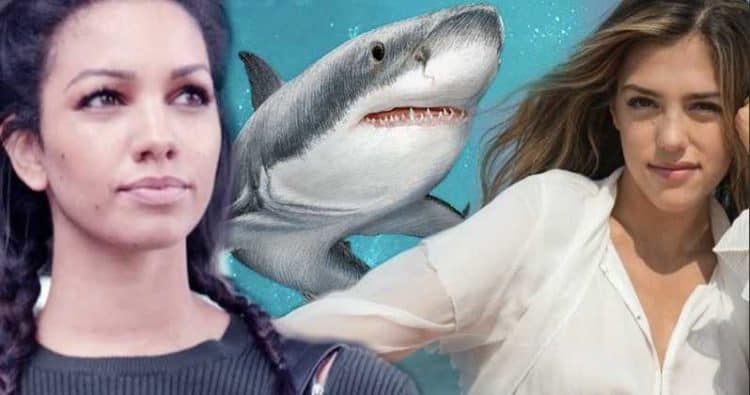 Clark Collis of Entertainment Weekly doesn't sound too enthused about the upcoming 47 Meters Down: Uncaged, but there might be good reason. For one, the first 47 Meters Down wasn't absolutely horrible but it wasn't so epic that people would gladly place it over other shark movies that have come along in the past. Ever since Jaws, shark movies have been trying hard to hit the same level of excitement and terror and very few have ever done so. The whole evolution of shark movies in fact has been kind of anticlimactic for the most part since the whole shark scare that Jaws brought up decades ago hasn't died down so much as it's been subject to a constant roller coaster of emotion and paranoia since some people have done their research and found out that sharks aren't all that aggressive unless provoked, and others have watched a documentary and several horror movies and are genuinely scared to enter any big body of water where sharks might dwell. Of course if you're scared to visit a lake that's hours from any ocean and has no easy means of egress to and from it then you might be taking the movies a little too seriously.
When encountered in their own habitat sharks can of course and may very well be dangerous if provoked, or even if unprovoked. There's so much a human being can do to provoke a shark without knowing it that swimming where sharks are known to dwell is simply unwise. It's also not considered wise to go off on your own or go to where there's no chance of gaining assistance if you happen to need it. In other words, the more isolated you make yourself in open water, especially near what might appear to be feeding grounds, the more likely it is that you'll be bumping into a shark. Normally sharks don't really care for humans according to a lot of researchers, as the taste of human compared to that of the prey they usually feed upon is not deemed satisfactory to many such predators. But when blood is in the water a lot of sharks will simply attack what's there and seek to consume it, so bleeding into open water when there are sharks around is never a good idea.
With that little bit of information in mind the opening of this trailer, in which one young woman says to the others that she's found the perfect spot that no tourist could ever find, is the perfect lead-in since the isolation and the promise that no one else will be around is something that is almost exclusive to a horror movie. It might sound like a cheesy setup but quite honestly it's still one of the best ways to introduce the danger of what's about to happen. This provides the audience a bit of comfort as well as common knowledge that once you're isolated, it's anything goes. For a shark movie that means that a group or a person is going in thinking that they're going to be perfectly okay, when the audience knows too well that they're not. There's no real foreshadowing at this point, it's simply common knowledge that isolation + people seeking adventure usually equals out to death, dismemberment, or at the very least outright terror since getting into the water in such a situation with this much buildup can only end in one way if the director wants anyone to give this movie a decent review. It's predictable and it's known, but if done in the right way it's also something that seems to still work on a good number of people.
Somehow these sharks are going to be more dangerous, more ruthless, and while they won't be smarter they're definitely going to be scarier somehow thanks to the setting, the situation, and something else, a wow factor that has yet to be discovered. If not for the wow factor this movie would already be something that's been seen before just with a shiny new wrapper affixed to it. It's going to be that wow factor that will keep people coming in after the first crowds disperse and tell folks just what they think of the movie. More and more these days I'm telling people to ignore the critics, or at least to take their words with a big grain of salt, but some will still listen since the critics are often considered the 'experts'. Let's be honest, some of them are, and some of them are simply out to pursue whatever personal vendetta they have against one movie or another. That being said, it's more important for viewers to make up their own minds concerning what's good and what's not.
So the first movie wasn't all that great, but this one already seems like it might have the kind of wow factor that it needs to really be something special.