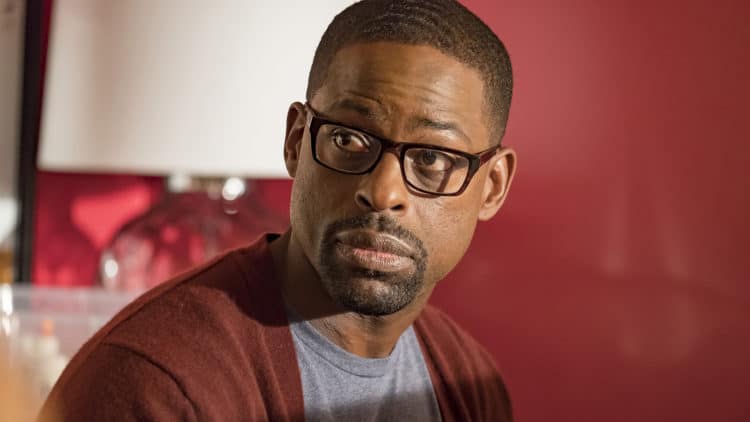 One of our favorite television families are about to bid goodbye, and our tear ducts are about to go on another sappy ride. The hit NBC drama series, This Is Us, has reached the final chapter of its run, and we are nowhere ready to say goodbye. The series was able to introduce us to the different facets of love through the years, and has helped us appreciate family ties all the more. The storyline follows the Pearson family, as they traverse the different stages of getting older – beginning from being in a relationship, to marriage, and eventually starting a family. Challenges come hand-in-hand with adulting, and the best way to survive them is having the right support system by your side. The Pearson's understand what support means from every angle, and has showed us what (hashtag) family goals mean. The past five seasons have been a blissful yet tearful journey, and we would not have it any other way. Here are five reasons why we are not ready to say goodbye to our This Is Us family yet:
5. We just can't get enough of Jack and Rebecca
Jack Pearson, portrayed by Milo Ventimiglia (Heroes) and his wife, Rebecca, portrayed by Mandy Moore (Chasing Liberty), have been at the forefront of the Pearson family, as well as the entire series. Their love story has defied the odds, and has grown stronger through the many trials it surpassed. We may have already been gifted with a lot of Jack and Rebecca moments the past 5 years, but we just can't seem to get enough of the couple. They were far from perfect, but they showed us what an imperfect perfect love could be like. The series thrives on heartwarming moments, and this couple has given us immeasurable memories that we can always go back to.
4. We want to ensure a happy ending for the Pearson Big Three
The Pearson children, Randall, portrayed by Sterling K. Brown (The Marvelous Mrs. Maisel), Kate, portrayed by Chrissy Metz (Breakthrough), and Kevin, portrayed by Justin Hartley (Revenge), also known as the "Big Three" are the product of Jack and Rebecca's love. The three may share the same birthday, but their personalities couldn't be more different. We have seen the siblings struggle with their own fair share of problems, and all we want is for them to keep fighting while maintaining healthy relationships with one another. The last thing we want to see is the Big Three growing apart after all that they've been through. The season 5 finale ended with a huge cliffhanger that has left us guessing what happens next. The big twist revealed a start of a new relationship, and an end of another. When all is said and done, all we wish for is everyone's happy ending. God knows they deserve it.
3. We have grown attached to the supporting characters' storylines as well
One of the strengths of the series lies in its ability to shed equal importance to each character's storyline. The story may revolve around the Pearson's, but this does not mean that the supporting characters' stories are any less important. Everyone brings something to the table, and has an immense contribution to the Pearson's lives. Randall has the best partner in crime in his wife, Beth, portrayed by Susan Kelechi Watson (Louie), while Kate was able to move past her insecurities with the help of her husband Toby, portrayed by Chris Sullivan (Stranger Things). There are still a lot more character arcs to explore, and these would not be possible without such a strong supporting cast.
2. We are still trying to learn from the various social issues tackled in the series
It's that every day that you can to witness a family drama tackle so many progressive issues. The series has opened our eyes to a wide range of issues, from racial identity, to adoption, and more recently, the LGBTQ landscape. The show portrays humanity at its core, and has taught us all about acceptance and humility. Life is already as hard as it is, empathy and kindness can go a long way. The series has lasted this long partly due to the relevant issues it continues to dissect and portray so well. The magic of the show continues on even after five seasons, and there's no doubt the last one will be even more meaningful.
1. We are still not over the storytelling
The show is led by its creator, Dan Fogelman, whose screenplays are known for their heart-fluttering and touching capabilities. The series just proved what kinds of a master storyteller he is. Jumping from one timeline to another, and coming up with different kinds of interconnected storylines requires consistency and creativity. Our television screens have been graced by beautiful stories that won't easily be forgotten. For the meantime, we're not ready to yell "cut!" on the waterworks yet.Mandy Moore
Tell us what's wrong with this post? How could we improve it? :)
Let us improve this post!