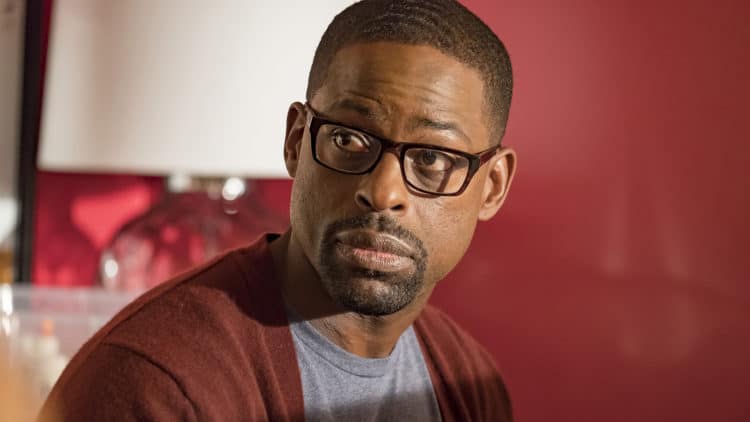 The NBC drama series, This Is Us, has got us ugly crying for the past five years. The storyline that revolves around family and different kinds of relationships has taught us all about the tie that binds. It portrays humanity to its core, and has unraveled a myriad of emotions we did not expect to feel. The story follows the Pearson family, and takes us through the different time periods of the family members' lives. The family is led by Jack, portrayed by Milo Ventimiglia (Heroes) and Rebecca, portrayed by Mandy Moore (A Walk to Remember), together with their three children, Randall, portrayed by Sterling K. Brown (The People v. O. J. Simpson: American Crime Story), Kate, portrayed by Chrissy Metz (Breakthrough), and Kevin, portrayed by Justin Hartley (The Young and the Restless). Here are five reasons why Randall is our favorite Pearson Sibling :
5. He is the most empathetic
Life has not exactly been kind to Randall. He was abandoned at a fire station by his biological father for personal reasons, and was adopted by Jack and Rebecca thereafter. He grew up searching for his real identity, and finding ways to connect with his cultural heritage. Even though he experienced a lot of challenges growing up, he did not allow them to turn him into a cold-hearted and distant person. Instead, he became someone who his adoptive parents and siblings could rely on. He may have his shortcomings here and there, but his being responsible and a strong pillar of empathy makes up for it all.
4. He is a great husband and father
Randall was lucky enough to marry his college sweetheart, Beth, portrayed by Susan Kelechi Watson (Louie). The two are what you can call, "couple goals", as they have consistently been there for each other through the ups and downs of life. Marriage is hard work, but they are partners in crime who make it all look effortlessly fun. Randall has also embraced fatherhood with open arms, as he is a doting dad to 3 girls, including one adoptive daughter. His upbringing has allowed him to have a big and generous heart that always has room for more. As the saying goes, "Anyone can be a father, but it takes someone special to be a dad."
3. He cares for his constituents
Being the brainiac out of all the Pearson siblings, Randall previously worked as a weather commodities trader. Never mind if we don't really understand what this entails. To sum it all up, it was a job that paid well, and allowed Randall and his family to live a comfortable life. This stressful career path went on for years, until Randall had a change of heart, and shifted to being stressed out for a better cause. He gave up the comforts of his corporate job for a career in public service. Randall campaigned his heart out for a job as a city councilman in Philadelphia, a city in which he does even live in. This was a calling, and one that Randall pursued wholeheartedly. This only goes to show how much Randall is willing to sacrifice to be able to serve others and make a difference, no matter how big or small.
2. He has always been there for Rebecca
The Pearson family lost Jack in a tragic and untimely manner. When his family members hit a brick wall of despair, Randall made sure to be a pillar of strength for everyone. He attended to Rebecca's needs and spent quality time with her. This continued on until Randall was married with kids. He still looked out for Rebecca, and was always concert about her well-being. Season five of the show portrayed a dark time in Rebecca's life after she was diagnosed with Alzheimer's disease. Randall put his research skills to good work, as he tried to find the best treatment for Rebecca. He has always had a soft spot for his adoptive mother, and continued to be there for her through the good times and the bad.
1. He tries to be the bigger person
There were times in Randall's life when big bombshells were dropped on him. This includes finding out the real identities of his biological father and mother, and discovering how things could have changed 180-degrees if only this information was revealed to him earlier. It was not an easy thing to accept, but he tried his best to do so. Randall always tried to be the bigger person, and did not allow anger fester for too long. He was forgiving and understanding even during the most difficult times, and always tried his best to fight past his inner demons. He may not be related to Jack by blood, who was also known to be an imperfectly perfect husband and father, but he definitely embodied all his great qualities through and through.
Tell us what's wrong with this post? How could we improve it? :)
Let us improve this post!