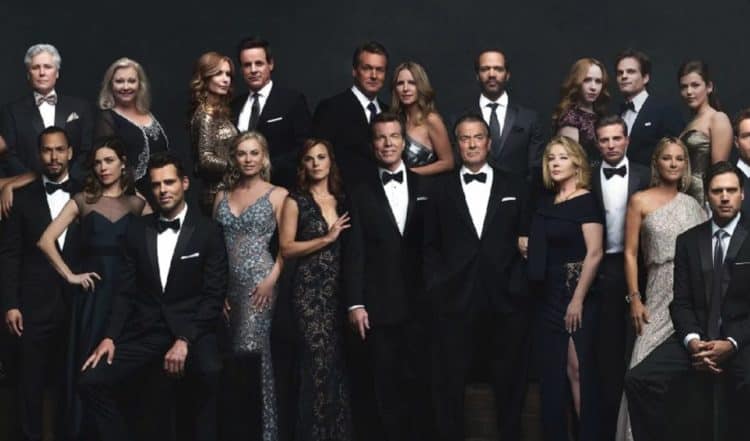 The Young and The Restless is a popular soap opera that first aired on TV in 1973 and is currently on its 48th season. Despite its start decades ago, the television series is still intriguing and relatable with drama everyone and their family would enjoy watching. As of 2020, Y&R had aired close to 12,000 episodes since it premiered on CBS. The hit drama has become one of the most successful soap operas, winning 11 Emmy Awards, including one for most Outstanding Daytime Drama. The Young and The Restless focused on the lives of several families. They include the Brooks, The Fosters, The Newmans, The Williams, and The Abbotts. The drama takes place in Genoa City and is written beautifully to keep you hooked from Episode 1. From rivalries, love affairs to betrayal and family scandals, The Young and The Restless has everything. A few notable actors of Y&R are; Bryton James, Lauralee Bell, Peter Bergman, and Eric Braeden. The 60-minute episode show revolutionized daytime soap operas and influenced an entire generation. Here are eight other soap operas that are similar to the beloved, Young, and The Restless.
Dawson's Creek
Dawson's Creek is an American teen drama that aired on WB between 1998 and 2003. Like Y&R, it focuses on the chaotic relationships of a group of high school friends in the sunny town of Capeside, Massachusetts. It is a realistic portrayal of the pains of coming into adulthood, from puberty, love to going off to college. Dawson's Creek featured a youthful and attractive main cast like the Young and The Restless. James Van Der Beek stars as Dawson Leery, Katie Holmes as Joey Potter, Michelle Williams as Jen Lindley, and Joshua Jackson as Pacey Witter.
The Bold and The Beautiful

When talking about successful soap operas, the first show that comes to mind is The Bold and The Beautiful. The drama stars the wealthy Forester family, owners of the fashion company Forester Creations, and their four children. The other prominent family in the soap are the Logans, who also have four kids and complicated history with the Foresters. B&B, which premiered in 1987, is still ongoing. Just like Y&R, it features a lot of scandals, love affairs, and over-the-top drama.
Beverly Hills: 90210
Beverly Hills; 90210 is another teen drama similar to The Young and the Restless. The one-hour episode series aired from 1990 up to 2003 on the FOX channel. 90210 as a whole is a story about a group of teenage friends who attend West Beverly Hills High. At the group's center are twins Brandon and Brenda Walsh, who just moved to the Hills from Minnesota. As they try to fit in, they experience everything from heartbreak to betrayal – just like a captivating teen drama. The main cast of Beverly Hills: 90210 includes; Jason Priestly, Shannen Doherty, Jennie Garth, and Ian Ziering.
Nashville
One of the more modern and unique soap operas on this list is Nashville. The 2012 drama run for four seasons on ABC before finishing its sixth season on CMT. Nashville is an exciting tale of two talented country musicians Rayna James, and Julliet Barnes. Rayna (Connie Britton) is a fading star in the country music scene who feuds with Julliette (Hayden Panettiere), who she sees as her young competition. Like Y&R, it is full of family drama, secret affairs, and a few celebrity scandals.
Sunset Beach
Sunset Beach is an Emmy Award-winning television soap that aired on NBC between 1997- 1999. It was co-produced by Spelling Television which is also responsible for other successful dramas like 90210. Sunset Beach is a show about young adults who live by the coast of Orange County. The show's characters Annie and Meg have a heated rivalry close to Jill Abbott and Catherine Chancellor from the Young and the Restless. Some of the notable stars who appeared in the series include; Cole Deschanel, Meg Cummings, Vanessa Hert, Michael Bourne, and Eddie Corners.
Days of Our Lives
One of the greatest American soap operas of our time is undoubtedly The Days of Our Lives. The show premiered in 1965 and is currently airing on NBC, with no season finale on the horizon. Days of Our Lives follows the Brady, Demiras, and Horton families who live in Salem. Like the Young and the Restless, this daytime drama pushes themes such as family life, love affairs, and community value. Unlike other dramas, it also had a few fiction moments throughout the years when a few characters like Jack Deveraux kept coming back to life. A reboot was announced in 2021 by Peacock called Days of Our Lives: Beyond Salem. It which will star original cast members like Deidre Hall and Lisa Rinna.
Dynasty
Dynasty is another soap that has a similar storyline to that of the Young and the Restless. It aired on NBC between 1981 and 1989 and was critically acclaimed, winning a Golden Globe for best drama series in 1983. Dynasty tells the story of billionaire tycoon Blake Carrington and his over-the-top family. It begins with Blake (John Forsythe) marrying his former secretary Krystle Jennings played by Linda Evans. The show follows Krystal, who joins the elite family full of secrets, scheming, and family betrayal. Dynasty was so good that the CW rebooted it in 2017 and is currently in its fourth season.
General Hospital
The longest-running soap opera on American television is General Hospital. It aired its first episode in 1961 on NBC and is still going strong in 2021. GH's first few seasons followed the lives of Dr. Steve Hardy, played by John Beradino, and Nurse Jesse Brewer, played by Emily McLaughlin. The daytime drama like Y&R primarily focuses on two families, the Spencers and Quatermaines. It was set in Port Charles General Hospital and featured other medical professionals facing unbelievably dramatic situations. All while trying to save the people of Port Charles.
Tell us what's wrong with this post? How could we improve it? :)
Let us improve this post!