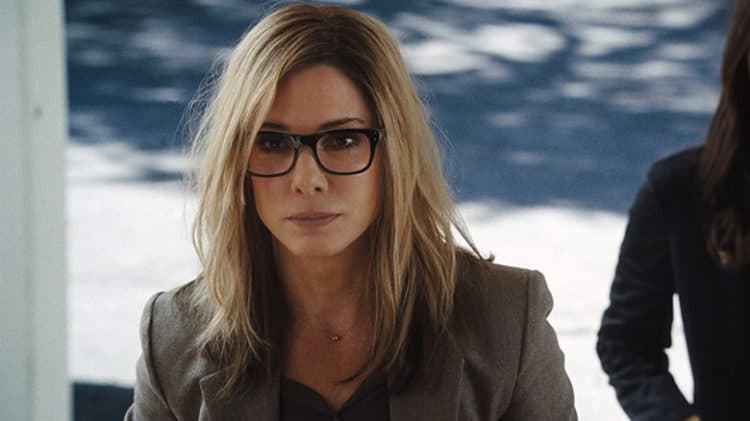 Movies founded on a heavy back story are not for the faint of heart. As a viewer, you have to be mentally prepared to go through some challenging scenes, and probably have a box of tissue paper within reach. This does not make the viewing experience less worth it though. After all, some of the most beautiful stories come from the most painful beginnings. Netflix's upcoming drama film, The Unforgivable, is about to send viewers on an emotional journey once again, as it explores the strength and resilience of a woman, who may have committed a mistake, but is determined to pick herself up again. As the famous proverb goes, fall down seven times, stand up eight." Here are five reasons on why the upcoming film makes for a good movie night selection:
5. It is a film adaptation of a highly successful television show.
The film is based on a hit British television miniseries called, Unforgiven, which premiered last 2009. It consisted of three parts, and amassed great success, as it averaged millions of viewers while it was on air. This also led the miniseries to win the award for Best Drama Series or Serial at the 2009 RTS Programme Awards. It's high time this local treasure was brought to the big screen, and accessed by a wider set of audience members. The fact that it was able to create that much of a local buzz means that it is worthy of an adaptation. The film is written by Peter Craig (The Town), and directed by Nora Fingscheidt, whose acclaimed movie, System Crasher, has recently won a number of awards in prestigious European film festivals. The upcoming film is another potential blockbuster under her belt.
4. A compelling storyline paired with equally compelling characters
The murder mystery drama follows the life of Ruth Slater, a woman who has just been released from prison after serving a 20-year prison term for committing a heinous crime. This new lease on life proves to be most challenging, as she re-enters a society that has little regard and acceptance for ex-convicts. The story also involves the people Ruth left behind, and those whose lives were affected by the crime she committed. It unveils a lot of old issues, explores damaged relationships, and tests the waters on the path to redemption. The wounds run deep in this drama, and we're in it for the long haul.
3. Two words. Sandra Bullock
Is there anything Sandra Bullock can't do? The multi-awarded Hollywood actress was last seen onscreen last 2018 in the massive success that was Bird Box, and fans have been anticipating her much awaited return. Bullock has been known for her portrayal of diverse characters onscreen, and this one is a strong contender for one of her most dramatic roles. The film's other cast members include Viola Davis (How to Get Away with Murder), Aisling Franciosi (The Nightingale), Rob Morgan (The Punisher), Vincent D'Onofrio (Jurassic World), Jon Bernthal (The Walking Dead), Richard Thomas (The Americans), Linda Emond (Cabaret), W. Earl Brown (The Mandalorian), and Emma Nelson (Where'd You Go, Bernadette).
2. The film covers a touchy subject that deserves to be talked about more often.
It's not often that a film centers on an ex-convict's life, more so a former inmate that is a woman. If you think that being set free from prison is already the light at the end of a long and dark tunnel, then you are dead wrong. The struggles a person has to deal with, once faced with the outside world is the real deal. It is most interesting to see how Bullock will be able to transform into this complicated character, with a dark past and a gloomy future ahead. May this also serve as a source of inspiration for more women-centric stories to be imparted onscreen.
1. There are lots of other important life lessons that can be learned along the way.
The film is unique in the sense that it is able to give a real-life depiction of the consequences one has to live with after committing a tragic mistake, and how there is still life afterwards. The road ahead may be far from smooth, but there will always be a chance to repent and start anew. People often overlook the fact that sinners are still capable of changing for the better. As long as there is life, there is hope.
The Unforgivable is set to have its limited release on November 24, 2021, and will be available for streaming on Netflix by December 10, 2021.