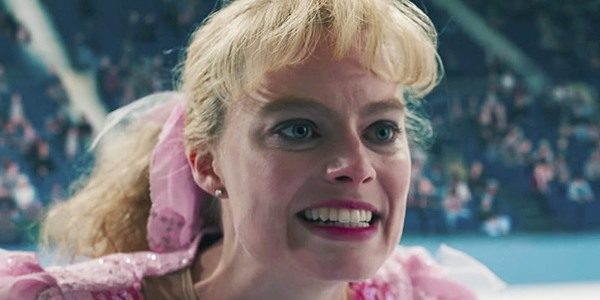 Tonya Harding was one of the best figure skaters since winning her first national title in 1991. Unfortunately, Harding's career came to a crashing end in 1994 following a heinous attack on fellow skater Nancy Kerrigan at the Olympic trials. Despite taking no part in the assault, Harding was banned from skating in the U.S. for life. Of course, Hollywood loves to capitalize on tragedies, which brings us to I, Tonya, starring Margot Robbie (The Suicide Squad, The Wolf of Wall Street), Sebastian Stan (The Martian, Avengers: Endgame), and Allison Janney (Spy, The Help), the story documents Harding's life leading up to the vicious assault on Nancy Kerrigan at the Olympic Trials. Upon release, the movie received high critical praise from critics, some hailing the storytelling for humanizing Harding, with Christy Lemire of RobertEbert.com describing the movie as, "Goodfellas on ice". Currently, the film has a 90% on rotten tomatoes and was nominated for four Academy Awards, with Allison Janney winning for best-supporting actress. So, is I, Tonya the Goodfellas of ice-skating movies? Considering the fact that Blades of Glory is the only other notable ice-skating movie in the mainstream, then sure, I, Tonya is technically the Goodfellas of ice-skating. However, in truth, I, Tonya, is a good movie that's bogged down a bit because of the lack of true focus. Let's dive deeper into this 2017 bio-pic.
What's good about I, Tonya? Easily Margot Robbie and Allison Janney. The film does an excellent job of skimming through Tonya Harding's life growing up, with Janney stealing the show any time she's onscreen. On the surface, LaVona Golden is an abusive and cruel figure that no child deserves. She displays the "tough-love" act throughout the film; however, it's clear that she's an abusive parent who's unhappy with the decisions she made throughout her life. While we don't get much of a backstory on Golden's upbringing, her being a single mother who works a 9 to 5 job that resulted in her life going nowhere was likely the cause for her anger. Of course, I'm not a therapist so I'm not going to try and articulate the mental issues that caused Golden's alleged abuse; however, the bio-pic gives enough description about Harding's tough upbringing to draw such a conclusion especially during the diner scene with Tonya and LaVona.
Janney isn't afraid to be tough and cruel, though she can be loving, in her own way of course. The actress does an excellent job of portraying Harding's mother and her Academy Award is well deserved. That isn't to take away from Margot Robbie's stellar performance as the adult version of Harding. She's able to weave so many emotions throughout the film; Arguably the most powerful scene in I, Tonya is when she's applying make-up in the mirror following her lifetime ban. One of the few joys in Harding's life was ice-skating, to see that all taken away in a matter of seconds was heart-wrenching. Robbie was able to display all that heartache, anger, and sorrow without saying one word. The film does a good job of building up sympathy for the former American ice skater. Harding's life has indeed been tragic and her treatment throughout figure-skating was unfair. However, there's one line that contradicts some of the film's message, and that's when LaVona tells Tonya says that she's always been a taker. This message has never been displayed throughout the film, so the line didn't make sense in the context of the movie.
It also underlines how unfocused the film is. I, Tonya spends so much time building up sympathy for the titular hero that it barely touches on the one moment that drastically changed her career. We don't get any scenes of Tonya and Nancy Kerrigan as friends, with the assault on the fellow skater treated as nothing more than a moment. In fact, we barely see Kerrigan until the heinous assault, and there's no displaying her side of the events that took place. I know this is about Tonya Harding, but Kerrigan should've played a bigger role in the adult life of Tonya. Maybe there was some underlying jealousy from Tonya that prompted Jeff to do such a thing? Kerrigan was one of the faces of figure skating during that time; Focusing on her and Tonya's relationship could've given a better perspective on the incident or Tonya Harding's stance in general. The film spends so much time on the home stuff regarding Tonya, that it's a shame that her ice-skating isn't given much of a spotlight. Yes, we do see her skate throughout the movie, but how did Tonya feel about her peers? What was the environment around the skating world? We know how unfairly she was treated by the judges; however, a dive into the backstage skating world could've helped build to the incident so much better. In the end, I, Tonya isn't exactly on par with Goodfellas, but it is a good movie nevertheless.