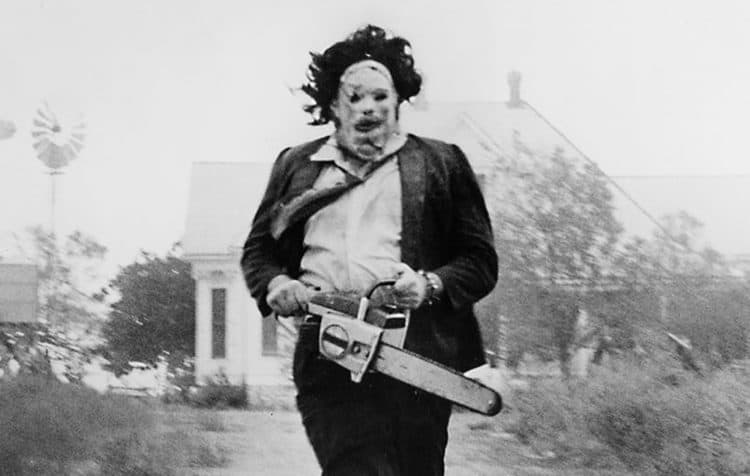 These days, it feels that the horror genre as a whole has changed followed by the arrival of Jordan Peele's Get Out. Previously, the horror genre was mainly viewed as bottom-of-the-barrel schlock that features a heavy dose of sex and graphic violence based on a paper-thin plot and weak characters. There's a reason why Oscars mostly ignored this genre. Films like Silence of the Lambs, The Exorcist, and Get Out were able to break through because they broke barriers and focused more on the plot and characters than unnecessary violence and sex. That's not to say that there haven't been incredible horror gems other than those three movies, but they were usually shunned away by top prestigious awards like the Oscars. Toni Collette should've been nominated for an Academy Award for Hereditary as her performance was incredible. That dinner scene alone should've gotten her the Oscar nod in general. However, we're here to talk about slashers and why they needed to evolve. If you haven't noticed, slashers haven't been the same recently as the 90s/early 2000s. The genre has been around for over five decades, mainly going back to Alfred Hitchcock's Psycho.
The film wasn't just about the murders, but it was a masterclass on characterization that aided in the film's suspense and mystery. Slashers wasn't always about pretty young teenagers dying in over-the-top gory ways. That shifted with the arrival of The Texas Chainsaw Massacre. Now, the iconic film has more level of nuance than most horror slashers and it's actually pretty tame when it comes to the gore factor; however, the characterization is pretty thin, as well as the plot, which is a big departure from Psycho. The key thing is that Hollywood is a business first and foremost and since movies like The Texas Chainsaw Massacre were so dirt cheap, making $30 million dollars was considered a massive success. The 1974 feature was made for $300,000. However, it wasn't just about pricing and budgeting when it came to horror movies as Psycho was made for an estimated $806,900. At the end of the day, The Texas Chainsaw Massacre ushered in a new era of slashers and that continued with Halloween, Friday The 13th, A Nightmare on Elm Street, and Scream. Then, the focus became less about creativity and originality (in addition to plot and characterization) and highlighted pretty young teenagers being sliced and diced by some type of maniac. This era dominated the slasher genre because it was a box office success. Of course, not every slasher film followed this exact model, but it was mostly the norm when it came to slasher pics.
The main issues about slasher features is that they mostly cared about the gruesome murders than the story or characters. How can I side with a group of teenagers who run over an insane bystander and decide to dump his body into the river instead of calling the cops? (I Know What You Did Last Summer). Or when the defining characterization of one of the main female characters is that she's a whore and nothing more? Don't get me wrong, there's nothing with having one of the women being a whore if she's more than just some sex fiend. There needs to be a balanced layer asserted with her character. Hell, that goes for the main core cast. I don't want to root for the protagonists to die, but when we know the bare minimum about these men and women, why should I be rooting for them? Slashers lost their way because they cared more about the inventive ways of gutting someone over everything else. Having sex during a horror situation makes no darn sense, but T&A also sells, so why not. Characters doing dumb things like splitting up has you cursing at the television screen. I understand that slashers aren't the same as dramas or character driven pieces. I don't expect deep character development or a complex plot. Laurie Strode is pretty much a one-dimensional character. So is Michael Myers. However, we like Strode because she's presented as likeable, and there's actually some intrigue as to who Michael Myers is. Characters need to be likeable and have some depth beyond stereotypical traits. There's nothing wrong with making a character a douchebag. Horror movies usually tend to have this type of character for the audience to root for his death, and that's okay, but Get Out helped revamped the horror genre as a whole.
These days, slashers are incorporating more of a narrative form. The Halloween reboot is actually pretty good because we get a bit deeper into the main characters. Again, it's nothing too in depth, but horror doesn't have to do that. Same thing with the recent Scream movie. We get to know the characters and plotting is given more nuance. Horror has slowly veered away from the pretty young people dying trope that was getting tiresome. There will always be slashers like this, especially low-level direct-to-DVD movies; however, the genre as a whole desperately needed to evolve and thankfully, it did.