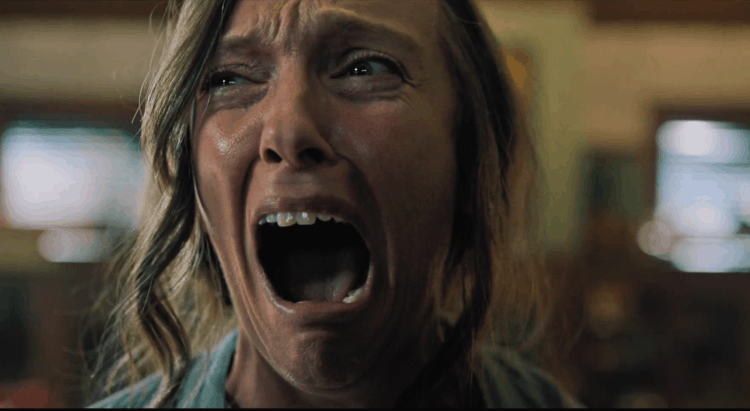 Toni Collette has had a successful career as an actress and has been nominated and won several awards for her performance. She began her career in the theater, starred in many independent films and became a lead actress in several successful films. Toni is also a musician and fronts a band with her husband David Galafassi. The couple have been happily married since 2003 and have two children. Toni Collette has always tried to choose roles where she wouldn't be typecast and enjoys acting in plays and films that challenge her. Her next move is starring in the Netflix miniseries "Unbelievable" which premieres September 13, 2019. Here are 10 things you didn't know about Toni Collette.
1. She stars in Netflix's "Unbelievable"
Toni Collette's latest project is the Netflix miniseries "Unbelievable" which premieres September 13. The eight episode series is a true crime drama whose producers include Katie Couric, Susannah Grant, Ayelet Waldman and Michael Chabon. Collette plays Detective Grace Rasmussen, a veteran Colorado police officer who has seen it all. She is partnered with a young detective (played by Merritt Wever) to investigate a serial rapist. The two women are up against the odds as the current teenage victim lived in foster care and doesn't always recall the details. The perpetrator cleans up his crimes too well leading the detectives to believe it is a cop. There are also a number of similar crimes in neighboring counties that could be copycat crimes. The miniseries, based on a Pulitzer Prize winning article in Pro Publica is groundbreaking. Like most of the work Collette has done, the actress has chosen a character with depth.
2. She's Australian
Toni Collett was born in Blacktown, New South Wales, a suburb of Sydney, Australia on November 1, 1972. She is the oldest of three children. Her father, Bob was a truck driver who is of American descent. Her mom, Judy worked in an office. Toni attended Blacktown Girls' School where she pursued her dream of acting. Tomi Collette would later last name to Collette when she began her acting career. She studied with the Australian Theatre for Young People and the National Institute of Art.
3. Her acting career began in theater
While in her early teens, Toni Collette began acting in theater outside of school. She performed in "Godspelle" in Sydney. She continued to develop her acting skills on the stage, and eventually on Australian television and in small films. Collette's first television role was on the drama series "A Country Place". She also appeared in the film "Spotwood" in 1992 with Russell Crowe and Anthony Hopkins.
4. Her break out movie was "Muriel's Wedding"
Toni Collette's breakout movie was the Australian film "Muriel's Wedding." She won her first Golden Globe nomination for Best Actress in a Musical or Comedy for the 1994 film. It was a critical success. In the film, Collette stars as Muriel Hesop, a socially awkward girl living in a small town hoping to get out and dreaming of a more glamorous live. The film also starred Rachel Griffiths and Ben Hunter.
5. She turned down the lead in "Bridgette Jones' Diary"
After her success in "Muriel's Wedding" Toni Collette continued to act in independent films and on stage. She was appearing on Broadway in the musical play "The Wild Party", for which she got a Tony nomination, when she was offered the role of Bridgette Jones in the movie "Bridgette Jones' Diary". Despite the fact that Collette would have been perfect for the part on the heals of her "Muriel's Wedding" role, she passed up the opportunity because of her commitment to "The Wild Party" and because she didn't want to be type cast in films.
6. Successful films and a television series
Following the success of "Muriel's Wedding", independent films and a successful stage career, Toni Collette was a sought after actress to star in several films during the late 1990's an 2000's. Instead of choosing the mainstream path, Collette continued to pick and choose the films she was in, and continued to become a critical favorite. In 1999 she appeared in one of M Knight Shymalan's first hit films "Sixth Sense" with Bruce Willis and a young Haley Joel Osment. Colette appeared in "About a Boy" and "The Hours" in 2002. In 2004 Collette starred with Nia Verdalos and David Duchovny in "Connie & Carla". The following year, Collette appeared in the 2005 hit "In Her Shoes" with Shirley McClane and Cameron Diaz. In 2006 she starred in "Little Miss Sunshine", a road movie about a family headed to a child's beauty pageant. She won the BAFTA and Golden Globe for her role in the critically acclaimed film that premiered at the Sundance Film Festival.
7. Her own series
Toni Collette was the star of the Showtime series "United States of Tara" for four seasons between 2009 and 2001. The comedy drama series was based on a concept by Steven Spielberg who also was the executive producer for the series. Diablo Cody created the series from Spielberg's ideas. Collette starred as Kansas housewife Tara Greyson who suffered from dissociative identity disorder. The series also starred Brie Larson, Roseanne DeWitt and John Corbett.
8. She's a singer
Toni Collette has always loved to sing. She performed in several musicals while acting in theater. She formed a band with her husband, David Galafassi in the early 2000's. She and her husband's band recorded the album "Beautiful Awkward Pictures" with their band Toni Collette & The Finish. They toured to promote the Australian album. Toni appeared on the Australian television show "Cool Aid" in 2007 where she performed The Finish's song "Look Up". The Finish also were one of the headlining acts of Sydney's Live Earth charity concert to raise funds and awareness for the environment.
9. Her family
Toni Collette married David Galafassi in 2003. Galafassi is an American actor and musician. He and Toni have a band called Toni Collette and the Finish. She is the lead singer, and he plays the drums. Galafassi is also an actor. He is most famous for starring in 2013's "Lucky Them". Toni and her husband have two children. Their daughter Sage Florence was born in 2008, and their son Arlo Robert was born in 2011.
10. Production Company, Philanthropy and Awards
In 2017 Toni Collette and Jen Turner founded the production company Vocab Films. Their first project was acquiring the rights to Graem Simsion's novel and screenplay for "The Best of Adam Sharp". They are currently developing Julia Dah's novel "Invisible City" for television. Collette hopes to continue to developing beloved novels for the small and big screen.
Throughout her career, Toni Collette has been nominated and has been honored with many awards. These include the Tony, Golden Globe, AACTA and Blockbuster Awards. She has been awarded for her work in "Muriel's Wedding", "The Boys", "In Her Shoes", "The Sixth Sense" and "United States of Tara" among many other performances. Toni Collette's estimated worth is $15 million. She continues her acting and singing career and also lives a life dedicated to philanthropy including causes to protect the environment and children.
Tell us what's wrong with this post? How could we improve it? :)
Let us improve this post!