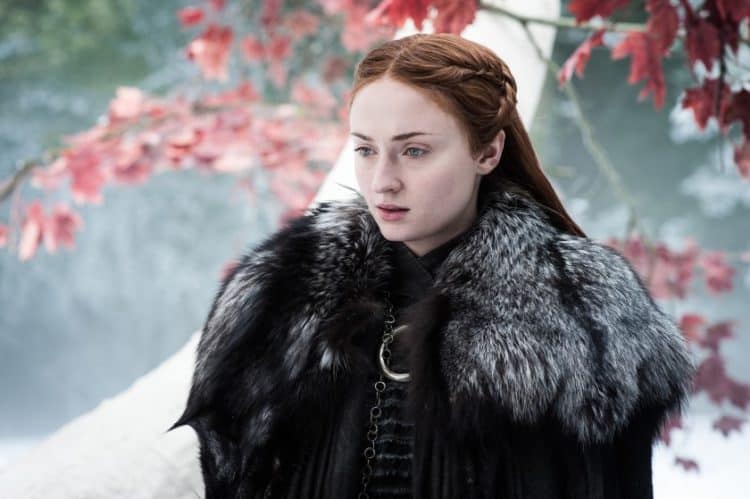 It's been nearly three years since the Game of Thrones finale and the last season of HBO's beloved show still leaves a sour taste in plenty of people's mouths. One of the big talking points was about Daenerys Targaryen suddenly playing a delusional and power-hungry dictator. Or the dragon oddly melting the throne following Daenerys's murder. Or Jon Snow being punished even though he saved the Kingdom after a mad queen burned and killed innocent men, women, and children. Oh, let's not forget about Arya randomly deciding about exploring the open world. However, we're here to talk about arguably the most egregious thing to happen in the finale: Bran Stark being voted in as the next ruler of Westeros. We've gone from a man of honor (Ned Stark) to a vile and power-hungry, cruel monster (Joffrey), to an emotional, humble, polite, and easily manipulative young boy who clearly wasn't ready for the throne (Tommen), to Cersei, who's a mix of Joffrey and Tywin, but less of a violent psychopath and more of a cunning vixen, and finally, a delusional and all-too powerful queen (Daenerys).
Here's the thing, for the most part, David Benioff and D.B. Weiss have done a decent job of showcasing the different types of rulers and how their personalities affect their reign over Westeros. King Joffrey was a cruel bastard who evoked fear over his kingdom. You may not have liked the way Joffrey ruled Westeros, but he felt like a leader. Tommen was never the leader type. While it was great that he was not such a deplorable human being, he just wasn't fit to rule the Kingdom because he was too innocent and sweet. The biggest issue with Bran is that he's an emotionless being. Say what you will about Ned, Joffrey, Tommen, Cersei, and Daenerys, but they all felt something. Even Joffrey was kind of decent when it came to Margaery Tyrell, but Bran won't be able to feel anything. He won't be able to connect with the people and sympathize with the common folks. Of course, being the three-eye raven allows him to not be duped or tricked like several of the past rulers, nor will he be a cruel tyrant, but understanding people, in general, is a vital tool necessary in order to lead them. Plus, let's be honest, Bran has been the weakest character for the past couple of seasons. Yes, he develops into the three-eyed raven, but Bran is a passive character, where everyone else does all the work for him. He went on a journey, but he rarely struggled himself. Bran evolved into this emotionless being that turned out to be more of a hinderance for his character.
This is where Sansa comes in. The woman loses her father, is forced to be married to Joffrey and deal with his cruelty, and later she gets involved with another monster, Ramsay Bolton. Even though these cycles seem as if Sansa is repeating the same beats, she's slowly getting mature and understanding the world around her. There were points where Sansa was able to manipulate Joffrey. She gains the strength to break free of Bolton (with some help) and eventually becomes the Lady of Winterfell. Once she is forced to leave, she lets Petyr Baelish, another cunning and smarmy douche, into her life, but Sansa isn't stupid. She's very observant and has grown into a confident and smart young woman. She plays Petyr's game and continues to learn more of the politics side and becomes an effective leader in her own right. However, the biggest thing is that Sansa identifies greatly with the people. She understands their needs and can make the right call, even if it's ultimately the wrong decision. Sansa should've become the ruler of Westeros as a reward for his tough journey following the beheading of Ned. But more importantly, she understands what it takes to be a strong leader and has the perfect balance necessary to be an effective ruler over Westeros. Sansa has learned to play the politics game and doesn't have the ounce of cruelty and power lust that Joffrey, Cersei, and Daenerys had. She's also not an emotional and easily manipulative fool like Tommen. Would Sansa make a perfect ruler? Of course not. She's definitely bound to make mistakes. But so is Bran. Without any emotional feeling, he'll instantly choose what he'll think is right, not caring others' opinions that might say otherwise. In hindsight, that could ultimately haunt him as his visions aren't guaranteed moments of the future. Neither character would make perfect rulers, but Sansa was put through hell just to get into her position. Bran, not so much. What's done is done and Bran is the ruler of Westeros, but Sansa will always be the uncrowned queen of the city.