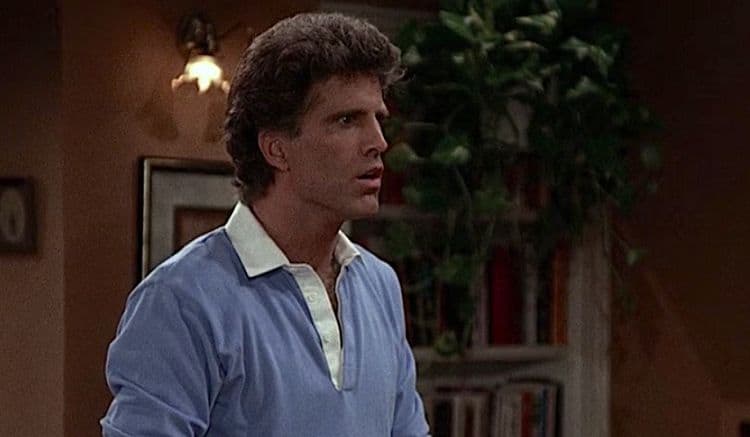 It's easy to imagine eyes widening and jaws dropping upon calling Sam Malone the best character on Cheers, especially since a lot of people these days might look back and call him a misogynistic jerk. Sam was a product of his own time, there's no doubt about that, and he had a few issues that went with his character, such as being a womanizer and the kind of guy that was a little too slick for his own good. He even had a narcissistic streak to him, but the fun thing about Sam is that he was also a good friend and one heck of a bartender, meaning he fit the show perfectly. Some people might roll their eyes and think that anyone could fit the role of a bartender after minimal training, but the truth is that a bartender is more than just the person that pours your drinks and listens to the problems of the clientele. They're the buddy, the confidante, the conspirator, in some cases they're the boss and the owner, and they can be the jack of all trades that get things done in the place.
In other words, a bartender is a person in the bar that has to diversify in a number of ways since they have a lot to do at any given time. From cracking a bottle of beer to managing the books, a bartender position can encompass a lot of different tasks based on the location and the size of the business. A person is hardly ever JUST a bartender since some places almost appear to require a degree in psychology to deal with the different personalities that belly up to the bar. Sam was never a psychologist, but he knew how to talk to people, how to keep them frequenting the establishment, and he knew how to run the place as well, even if he constantly proved that he wasn't always quite as responsible as he should have been.
Some folks would probably cite all the times that Sam appeared to be looking out for himself and his own needs to put the kibosh on calling him the best character. But then they would be missing out on the fact that he did help people from time to time in his own way and he was all heart a few times here and there. It was also seen by the end of the show that he did care quite a bit about the people he'd seen so often over the years that the show was on the air. The reason it's easy to call Sam the best character on Cheers is that he had one of the best character arcs since no matter what anyone wants to say, Sam changed gradually over time, showing that he was a decent human being when he wanted to be, and yet still was the womanizer and smart-aleck that people had come to know him as. Some might say that was his defense from the world, or just Sam being a jerk, but it was a persona that a lot of men wanted to emulate since it spoke of confidence, machismo, and the kind of attitude that a lot of men wanted to copy.
It's true that some men might have taken this kind of persona to the limit and might have overdone it a bit, but on the show, one has to remember that Sam was brought to heel more than once and had to learn the error of his ways sometimes in order to help him grow and develop as a person. He was more or less the same character he'd been by the time the show was done and over with, but he'd still made a lot of changes to his overall attitude at that point. Over the course of the show, a lot of the characters changed in various ways, but only a few of them really changed to the point that they could finally be called a real human being. At the beginning of the show, Sam was a jerk without a doubt. He wasn't easy to like, and in fact if the show had been made today a lot of people might have been calling for his cancelation by the end of the pilot episode.
Sam might not be a popular character today unless he happened to be seen on a reality show, meaning a show that was scripted would be considered worse than a show that's supposed to be 'real'. Yeah, let that sink in for a moment. Any, Sam was a guy that was perfect for his time and for the show that he was attached to, and it's because that while he did start out as a jerk, he was still able to develop into a decent person at one point.