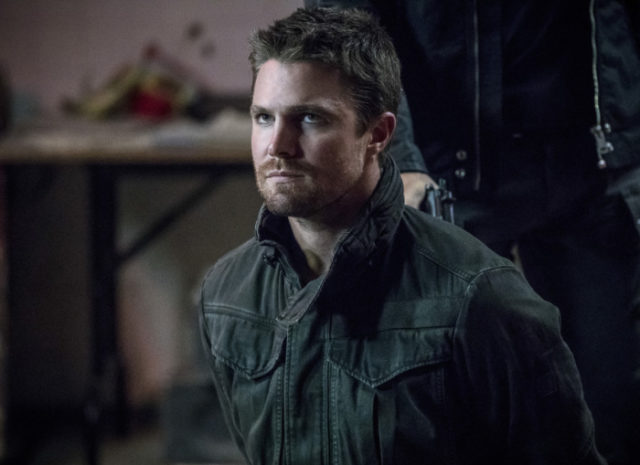 If you're a fan of DC Comics, you've probably been keeping up with the series Arrow on the CW network. This television series is based on the DC character Green Arrow, and premiered on October 10th, 2012. It follows billionaire playboy Oliver Queen, who was stranded on an island for five years. He eventually came home to fight crime and corruption. And, of course, the show explores how his time on the island changed him on a personal level. The directors of Arrow decided to refresh the Green Arrow character. Oliver Queen was featured on Smallville, but the new series required a new face. Arrow, much like Smallville, places special emphasis on the human aspects of Oliver Queen. Making extensive use of flashbacks, the show weaves two intermingled narratives — one of the modern Oliver Queen, and one of him on the island.
Arrow has had mostly-positive reviews, and has resulted in a few spin-off series. The Flash, Vixen, and Legends of Tomorrow make up the Arrowverse — DC Comics current television universe. Plus, the series is in the middle of its sixth season, with the sixth season debut happening on October 12th, 2017. Whether you are a die-hard fan of Arrow, or if you are just getting into the series, you might be interested in a few not commonly known facts about the show. If so, read on to learn about 20 Things You Never Knew about Arrow.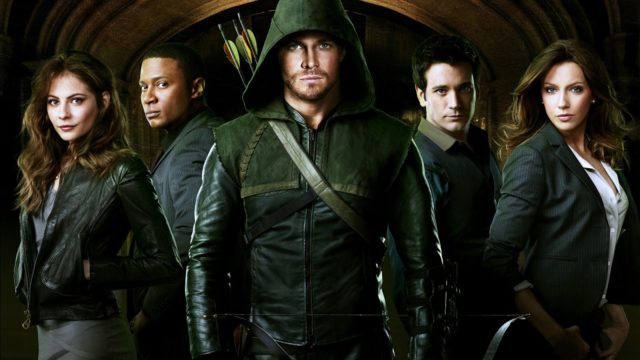 The Green Arrow Took Real Archery Training
The man who plays Oliver Queen, Stephen Amell, wanted to make his Arrow performance as realistic as possible. Therefore, he had to learn the proper and quickest methods of shooting a bow. So, he took a few archery lessons, working mostly on his form and strength. And, according to Carla Companion (a professional archer from New Hampshire) his efforts paid off. She complimented his form, and didn't have too much to say about areas that he might seek to improve. She did mention that it was obvious that he wasn't shooting real arrows, but that is pretty much unavoidable for this type of show.
The Deserted Island Sequences are Misleading
Through the use of clever cinematography, the directors of Arrow were able to create a convincing impression of a deserted island in the middle of an affluent neighborhood. In fact, adjusting the camera even just a hair to the right or left could end up putting one of the nearby ten-million-dollar homes in the frame (which would obviously be quite undesirable). They were unfortunately not allowed to film all of the deserted island scenes back-to-back, as they had deadlines to meet.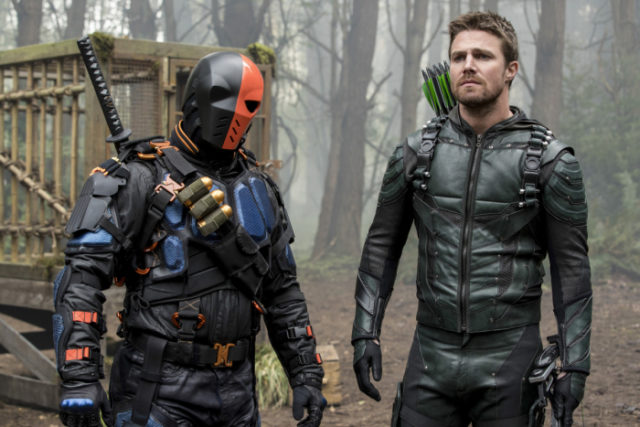 The Green Arrow Costume is Functional
A common complaint among actors who play superheroes is that their costumes are far too complex to put on and take off easily. This was never a complaint for Arrow's Stephen Amell — the Green Arrow's costume was designed for function, allowing it to be put on and taken off easily. This enhances the realistic aspect of this show, and is more in-line with the character of Oliver Queen. Plus, having a simple costume helps the audience to suspend their disbelief easier, and will therefore retain their attention for longer — increasing ratings.
There are Many References to the Color Green
It's not too surprising to see a lot of references to green — this is a Green Arrow show, after all. Keen-eyed viewers will have noticed that the number on Queen's prison uniform, for example, was 399471. This is actually a hexadecimal code for the color green. Plus, Queen's club Verdant has a name that literally means "green with grass or other rich vegetation". In addition, the logo's arrow points directly down at the Green Arrow's hideout. There are many other green references in this show. Next time you watch, be sure to keep an extra eye out for any more of these mini-Easter eggs.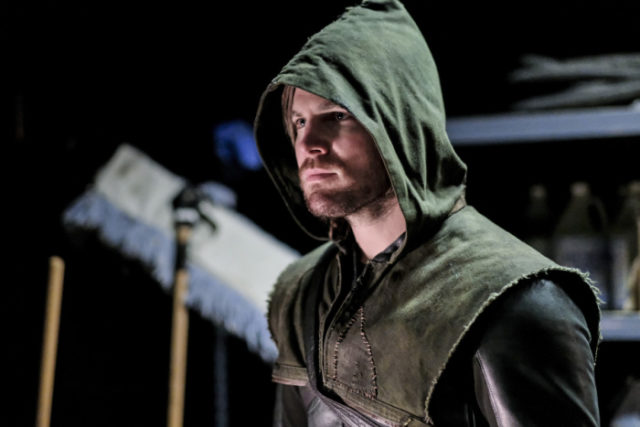 The Queen Mansion Was Used in Other Shows
You may have noticed a certain familiarity about the Queen family mansion in Arrow. This may be because it was used for exterior shots for every X-Men movie since X2: X-Men United. It also served as Luthor's mansion in Smallville. Several other films and television shows have also featured this building, especially when they need a solid location to use for exterior shots. The real-life name of the building is Hatley Castle, and it is located in Colwood, British Columbia in Canada.
Felicity Smoak Wasn't Supposed to Be a Main or Recurring Character
Fan-favorite Felicity Smoak is a technological genius — and the current wife of Oliver Queen — who is played by Emily Bett Rickards. She made her first brief appearance in the first season, but was soon offered a recurring series regular position due to her popularity with the fans. She was only originally offered a single episode — but look at where she is at now. She has just entered her fifth season on the show as a series regular, and her marriage to the main character (Oliver Queen) suggests that this will almost certainly be a long-term arrangement.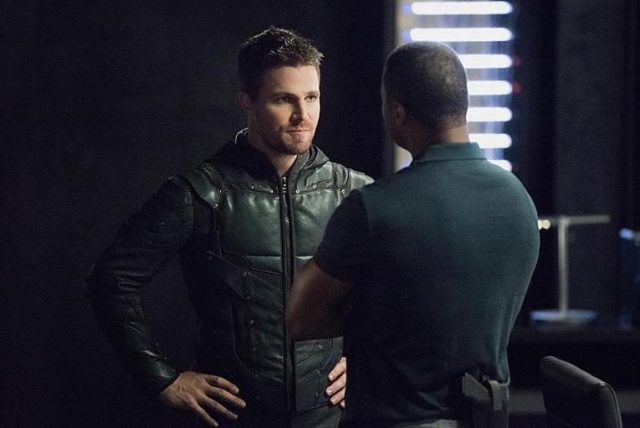 John Diggle's Name is an Homage to a DC Writer
The character of John Diggle was created exclusively for the purposes of Arrow. He is named after Andy Diggle, one of DC Comics most prolific writers. In fact, Diggle even wrote Green Arrow: Year One. The television show draws heavily upon this graphic novel, as it too focuses on the island, Oliver Queen's rescue, and his subsequent readjustment to vigilante life. Arrow as it sits today owes almost everything to Andy Diggle — including the name of one of the best characters in the show.
Brandon Routh Played Superman
Brandon Routh plays Ray Palmer — the alias of The Atom — on Arrow. This is his second superhero role, as he originally played Superman in Superman Returns back in 2006. His role as the Krypton native greatly impacted his acting, and set the stage for his portrayal of The Atom on modern television. He loves playing Ray Palmer because he has a lot more artistic freedom than he had in Superman Returns. Plus, he is allowed to perform a little bit of comedy, which is something he has always wanted to do.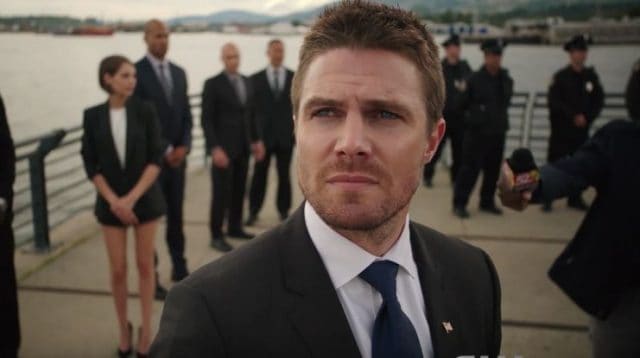 Stephen Amell Was the First to Audition for Oliver Queen
The man who ended up getting the role of Oliver Queen on Arrow was also the first of thousands to audition for it. When Amell auditioned for the role, he impressed the casting director so much that every subsequent audition was compared to his. And every single one came up short. If anyone was "born for a role", it was definitely Stephen Amell for the role of Oliver Queen.
Harley Quinn Has a Voice-Only Cameo
In the episode title "Suicide Squad", Arrow gives DC fans a little treat. During a prison scene, you can hear the voice of Harley Quinn (voiced by Tara Strong) from her cell, asking whether somebody needs a qualified therapist. In the comics, this is how she originally met the Joker (giving him therapy). While Strong's role in this scene is technically unnamed and uncredited, it is almost a sure reference to Harley Quinn and the Batman: Arkham series of video games. Perhaps it is even cluing us in to a future crossover with a Batman film?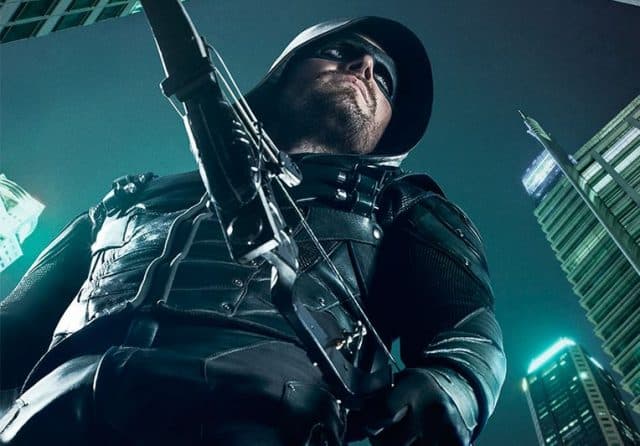 Oliver Queen Uses a $1400 Bow
The bow used by the titular character is a 30-year-old modified recurve design called the Oneida Kestral bow. It boasts a machined riser, engineered structural composite construction, an incorporated draw stop, and several other features that make this bow a great choice for the star of Arrow. Plus, the bow is short and light, contributing to the maneuverability that Queen needs to be the best vigilante he can be. The price of this bow comes in at $1400, which is not too extravagant for such a well-designed weapon.
Some of Deadshot's Tattoos are Real Names
Deadshot is famous for having tattoos of all of his victims' names somewhere on his body. Some of these names are fictional, coming straight out of the DC Universe. However, there are quite a few names of real people tattooed on Deadshot as well. Some of the people from the production team — Todd Pittson, Ken Shane, Gordon Vermeil, and Glen Winter — were included on his list. This is definitely an Easter egg for those who have keen eyes, as the names are never shown for that long during the show.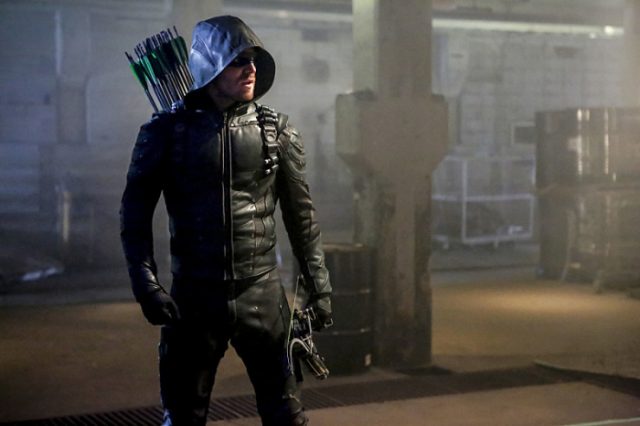 The Arrows on the Show are CGI
Though Stephen Amell might be dying to show off his real-life archery skills that he honed in class, there has never been a single live arrow shot during the filming of Arrow. After all, arrows can be deadly — even with rubber tips, being hit with one would be incredibly painful. Instead, the show makes extensive use of CGI. It is quite well-done animation, as most of the time you can't even tell that something in Arrow has been computer-generated. Perhaps Amell can shoot for real on film one day — but it won't be any time he is still playing the titular character of Arrow.
Sin's Nickname for Roy is Based in Reality
Many of the times that Sin interacts with Roy, she calls him Abercombie. While this might just seem like a dig at Colton Haynes' model-like looks, it is actually a reference to his past career. Haynes modeled for Abercrombie & Fitch for some time before moving on to acting. It is these types of subtle Easter eggs that make Arrow the ideal candidate for both an initial viewing and a re-watch. You could catch a lot more on your second viewing of any given Arrow episode that you may have not noticed the first time.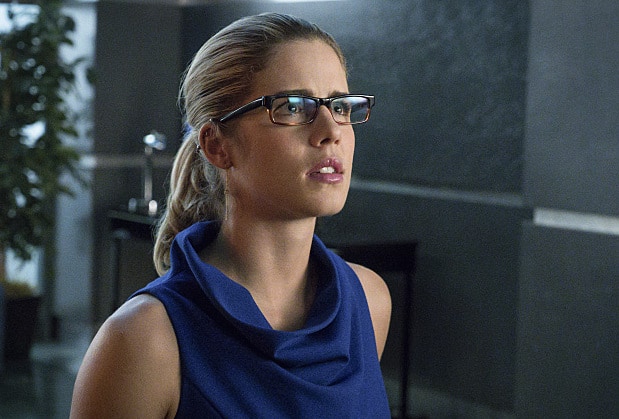 Starling City Police Department Isn't What It Seems
When shots close in on the police department, the place heavy emphasis on the fortress-like, brutalist structure to help to convince the viewers that it is indeed a police station. Though the interior shots are taken at a set, the exterior shots of the police station suggest a massive strength backed by the establishment, and a force to be reckoned with. However, the exterior shots in question are actually of the Los Angeles Public Library — serving to be quite the opposite type of building than the strong system of protection it is made out to be in the Arrowverse.
Stephen Amell's Workouts Are Incorporated
Stephen Amell is a strongman and fitness expert in his own time. The pilot of Arrow showed Amell performing a stunt called the salmon ladder workout. It turns out that this is actually a part of Amell's daily exercise routine. It was the creators of the show that suggested adding this workout to the pilot, as they were attempting to show that Oliver Queen was as strong as the individual who played him. Plus, when Amell played Queen, the roles melded together — so much of his personal life leaked into his performance that the two became instantly indistinguishable.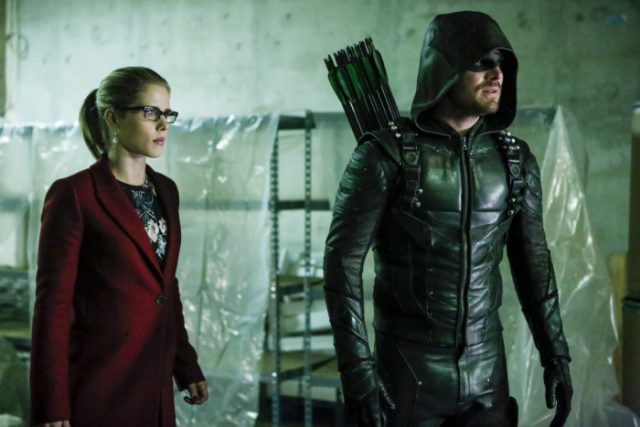 The Skyline Shots Are from Many Cities
In order to create a good-looking skyline that doesn't call out any one city in particular, the Arrow crew used footage from all over the world to create Starling City. Footage used in Arrow comes from Frankfurt, Germany; Center City, Philadelphia; Baltimore, Maryland; Back Bay, Boston; and Tokyo, Japan. Plus, according to maps seen in the sh Starling City itself appears to be roughly in the Chicago area — yet not a single Chicago skyline shot shows up at all.
Arrow Was Marketed with a Short Comic
At the 2012 San Diego Comic-Con, DC released a comic written by Andrew Kriesberg and illustrated by Omar Francia. The comic was meant to drum up some excitement for the upcoming release of Arrow. Chances are, there were a significant amount of recorded views that resulted from this particular form of marketing. Of course, the material was later released for free — another wise marketing choice to reach the maximum number of people with minimal effort. Without these advertising campaigns, who knows where the ratings would have been for Arrow? We may not have even had the six seasons that Arrow boasts today, as it might not have even gotten off the ground in the first place.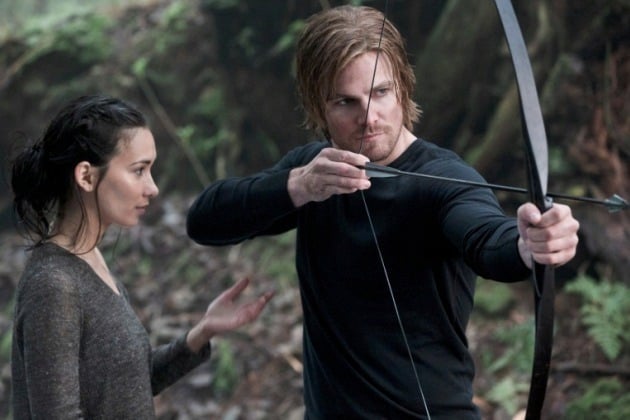 Season One Was the Best in Five Years
Before Arrow, CW wasn't having an easy time keeping up with ratings and generally remaining profitable. However, after Arrow was released, they saw their ratings increase as well. The show ended up receiving a Metacritic score of 73/100, based on reviews from 25 critics. Rotten Tomatoes give it an even better rating, with 86% based on 35 reviews. If you've seen Arrow, you will know that these scores are well-deserved. The cast, crew, writers, and directors on the show are some of the very best in Hollywood.
Executive Producer Marc Guggenheim Takes Great Pride in the Show
Marc Guggenheim has only the highest praise for the talented people working on Arrow. He states that they have never skipped out on proper writing, won't be afraid to reshoot a scene, and don't mind doing pickup scenes. Anything that could possibly go wrong with a film, Guggenheim's people have been trained to handle. He also states that they have a certain drive about them that helps every episode to be a success.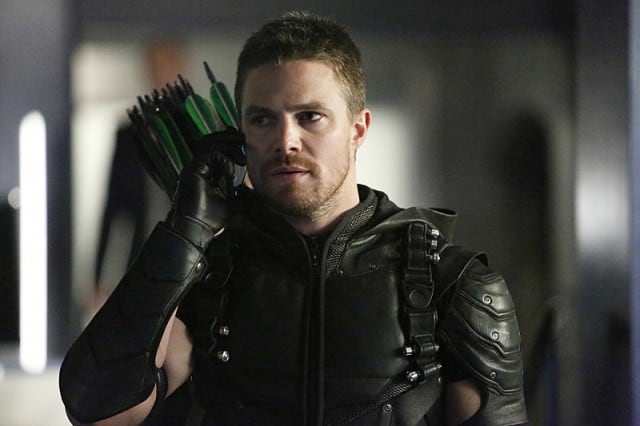 Arrow is one of the best contemporary offerings from DC. With the inclusion of The Flash, Vixen, Legends of Tomorrow, and Supergirl into the DC universe, there is a huge pool of characters and scenarios the writers can pull from. Hopefully we will see more crossover episodes, and maybe even new series that feature some more of our favorite DC heroes and heroines. DC is entering a new age, one of integration between all of their shows and films. Hopefully they are building towards something big — and they probably are, considering their track record. It might be a pipe dream right now, but a feature-length film with all of the best DC heroes would be incredible.
We can thank Arrow for a lot of it. The Arrowverse is a great place for DC to test new concepts and shows, as well as versions of characters that they may not make it on their own. Whether you are a fan of Arrow, The Flash, Supergirl, Vixen, or Legends of Tomorrow, you already know that we can expect more great things from DC in the future.