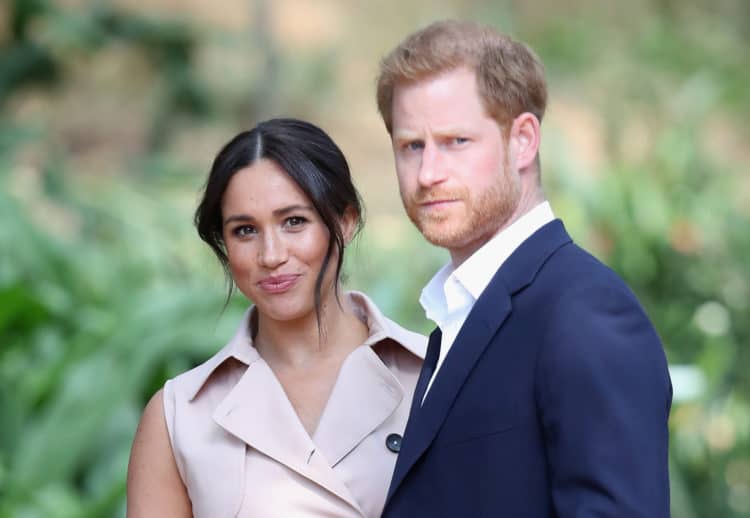 For centuries, the royal family had a reputation around the world for being somewhat secretive. However, that has changed quite a bit in recent years. After marrying Meghan Markle, Prince Harry has become more public than ever before. As a couple, they have used their platforms to support the things they believe in. They have also fought against some of the outdated ideas that are associated with the royal family. They have also been very vocal about the racism Meghan has experienced since joining the royal family. As you can probably imagine, they have ruffled quite a few feathers in the process. Despite all of the backlash they've received, Meghan and Harry haven't let anything stand in their way.
In 2021, they have opened up more than ever before. Early in the year, Prince Harry agreed to an interview series with Oprah. Many were surprised by the collaboration, but they don't realize the amount of consideration that went into the agreement. Read on to find out why Prince Harry agreed to do an interview with Oprah.
What Did Prince Harry Talk To Oprah About?
Countless people have done interviews with Oprah over the years, and it's usually not headline news. However, this situation was completely different. Not only did Harry agree to do an interview with Oprah, but the world knew he would be spilling some serious tea during their conversation. During the interview, Meghan opened up about some of the difficulties she's faced since joining the family. In addition to being made to feel like an outsider by some members of the family, she has also been bullied and harassed by the press. Many of her experiences mirrored those of Harry's mother, the late Princess Diana. Harry also made it clear that he wasn't going to let history continue to repeat itself with his wife.
Harry, too, discussed his feelings towards how his wife has been treated. Many people were shocked at their ability to be so transparent, and it showed the world a side of the royal family that they never thought they'd see. Many felt that the interview was a great way to humanize the couple. It's also important to note that they were not paid for their interview with Oprah.
Here's Why Prince Harry Agreed To Do The Interview With Oprah
Outside of a few instances here and there, the royal family hasn't had much to do with the United States media. All of that changed, however, when Prince Harry married an American. In their relationship, they have worked to create their own identities and start a new chapter for the royal family's image. As you can imagine, though, this hasn't gone over well with traditionalists – including Queen Elizabeth II.
In 2020, Meghan and Harry shocked people all over the world when they decided to take a step back from their royal duties. While they knew this would mean they would be given less responsibility, Prince Harry reportedly became upset when his grandmother stripped him off his military titles. According to In Style, this was the the final straw and what led Harry to agree to interview with Oprah. In Style reported, "Harry and Meghan were very cross before Oprah because the final Megxit separation had just been signed off which included Harry not keeping military roles. That was what made him so angry. He's very emotional and his military roles were very important to him given that he served."
What's Next For Meghan And Prince Harry?
Prince Harry and Meghan may no longer be working for the royal family, but that doesn't mean they aren't working. The couple has relocated to the United States and they are living in the Los Angeles area. They have signed lucrative deals for podcasts and other forms of content. Harry was also hired as the chief impact officer at a company in Silicon Valley called BetterUp. Meghan has returned to her previous career in the entertainment industry and we'll likely see her on our screens soon.
In addition to their work, Harry and Meghan have also continued to do work in the community. They are passionate about giving back to others and that's something they'd like to continue to do.
Even though the decision to create distance between themselves and the rest of the royals probably wasn't easy, it may have been the best thing for them. Harry and Meghan appear to be happier than ever and they're looking forward to seeing what the future has in store for them and their children.
Tell us what's wrong with this post? How could we improve it? :)
Let us improve this post!