Since superheroes are here to stay, and the comic book industry looking into an uncertain future, it's time for Marvel Comics to bring some new (and some old) faces to the television screen. Here are five comic books that desperately need to be turned into television shows.
Runaways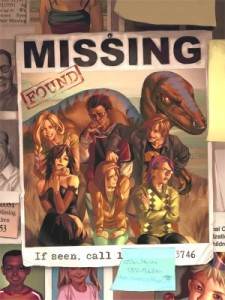 Created by Brian K Vaughan, Runaways focuses on a group of teens and pre-teens who accidentally discover that their parents are, in fact, super-villains. They do what any rational teenager trapped in comic book would do: They runaway. Hence the title. The books follow them from place to place as they discover they are not alone in this crazy, mixed-up Marvel Universe. They just want to be left alone, but it seems no matter where they go, they either cause trouble or stumble into it. Their parents are looking for them. The authorities are looking for them. It's the kind of set-up that would allow for big, sweeping story arcs as well as very entertaining, self-contained episodes. Vaughan (and the writers that followed him) used the characters' abilities to explore their personalities and would often use them for both great comic and dramatic effect.
It could be an animated show, following the footsteps of Teen Titans, or, preferably, it could be a live-action show. If they decided to make a cartoon out of it, it would allow them to do really anything — including allowing them to wander through the Marvel Universe. In the books, they have bumped into Spider-Man, Wolverine, Iron Man, and The Punisher on different occasions. Those heroes are never the focus of the story, but they have appeared — something that would probably not happen if the show was live action. But if the show was live-action, I think they could focus more on the spirit of the books. The focus of the books is never their powers and abilities, but their relationships — whether it's the relationships they have with each other or their strained relationships with their parents. It's fantastic stuff and it needs its own television show. Brian K Vaughan, the book's creator, is now a writer and producer on Lost. Seems he might be able to pull a few strings if he wanted to . . .
Marvel Team-Up
In the same spirit that is the odd wonder Batman: The Brave and The Bold, Marvel Team-Up could be a lot of fun. Marvel Comics has, in the past, had an on-again off-again series that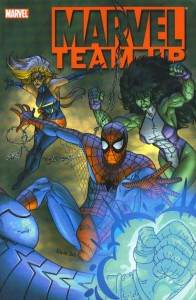 teams up its various heroes to fight a common foe or — as it often turns out — two foes who have teamed up. It would be a blast to sit down and see what two superheroes Marvel was teaming up this week. Iron Man and The Hulk? Deadpool and Spider-Man? Darkhawk and The Human Torch? Or Marvel could take a page out of DC's playbook and center the series on one particular hero who teams up with different heroes from episode to episode (a certain beloved web-slinger comes to mind). This would/should be an animated series, with an emphasis on fun. Lots of laughs, lots of adventure, and some nods to us comic dorks.
The Punisher
I have come to the conclusion that an interesting Punisher movie cannot be made. For when you boil the character down to its core parts, you have every action movie you have ever seen: Man is happy. Man is sad. Man seeks vengeance. But that doesn't mean Frank Castle is a weak character. It just means he's not being used to his greatest potential. What makes the Punisher comics great is not the single issues — it's the bigger picture those issues belong to.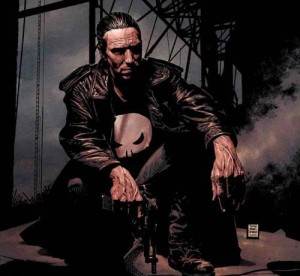 Imagine someone taking the television show House and condensing it into a single, two hour movie. It wouldn't work. Because what makes House interesting is the incremental growth and change that his character goes through. The medical mystery of the week can be entertaining, but it's his relationship with his team, his leg, and his "friends" that keep bringing us back for more. That's what Frank Castle needs. Context.
He needs twenty episodes to slowly tear apart a mafia family. He needs a whole season to root out a drug cartel. He needs reoccurring characters that show up to help him infiltrate something. He needs villains that somehow slip through his fingers.
The wonderful thing about a Punisher television show is that it could be structured completely differently from season-to-season. One season could be like a season of 24, where we focus on a very specific moment in his life. Perhaps a very bad week he has. Another season could be more akin to The Sopranos, or better yet, The Usual Suspects with the Punisher serving as a Keyser Soze-like angel of death that is slowly picking off this group of gangsters we're introduced to. On the down side, it could also very easily become the next Walker Texas Ranger or Renegade.
Nice thing about it, too, is that it should be relatively cheap to make. We're talking about a comic book with no super powers and no super-crazy Batmanesque supervillains.
The Daily Bugle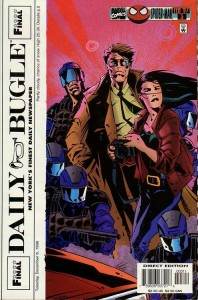 Here's some out-of-the-box thinking for ya': A superhero television show that doesn't actually feature superheroes. What if we did a television show that focused on the normal, every-day people that live in the Marvel Universe? What would that be like? What's it like to miss a job interview because Spider-Man's accidentally caused a traffic jam? What it's like to stand on your rooftop and watch these demigods zip through the air, while you're permanently grounded? I say The Daily Bugle is perfect for that because it could feature some really fantastic journalistic drama. What if All The President's Men took place in the Marvel Universe and wasn't about Watergate, but about two reporters stumbling onto evidence that the entire world had been brainwashed (by a superhero no less) to believe . . . you get the idea. Mystery, intrigue, and lots of thriller-based action. Perhaps from this perspective, J Jonah Jameson is a hero. In the comics, The Daily Bugle is already populated by a cast of fascinating characters. Create a few new ones, perhaps some new young fresh-out-of-college kid who's just got his/her first job in the Big Apple . . . and you'd have a show that I would watch on a weekly basis.X-Men
I know the X-Men have had their share of cartoons (including one that I haven't seen yet, but will be watching as soon as I finish this article). But the X-verse is so huge, we haven't even begun to scratch the surface. We keep seeing the same line-up: Wolverine, Cyclops, Storm, Jean Grey . . . what if we did something totally different?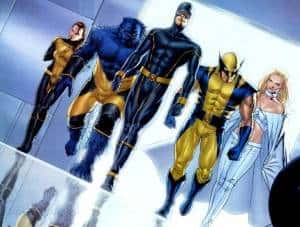 It could be like Heroes. A group of people discover they're actually mutants. They have powers. Some are crazy, some are subtle, some are tragic, others are just bizarre. We follow these mutants as they decide how to use their powers. There's as school in upstate New York that will teach you how to use your powers. There's a group on an island just off the coast that will show you how to continue evolving. Or you could stick on your own. Embracing some of the social, racial, and sexual themes of the first two X-Men movies, the show could explore a lot of interesting issues and debates — while still having some really amazing action.
It could be like Harry Potter. The show could completely focus on young mutants at Xavier's school. The heroes we all know and love (Cyclops, Storm, Rogue, Wolverine) could serve as the school's faculty. They're part of the show, but not the focus of it. This could allow for other mutants (some new, some old) to be featured more prominently.
It could be like Alias. Each episode could focus on a single mission that the X-Men, or a single X-Man or X-Woman, is sent on.
It could be like the old Incredible Hulk show, only about Wolverine. The show could focus squarely on Wolverine and his wandering through the world, in search of his past. That might need to wait until Hugh Jackman is through playing him in the cinema, but a show that follows Logan as he stumbles from bar to bar, from fight to fight, could be a lot of fun.
It could be a straight-up X-Men show. It could feature the cast you know and love. It could show their fight against the Brotherhood of Evil Mutants. Every other episode they could meet another young person who's discovering their powers for the first time.
Essentially, the show could be as big or as small as they wanted it to be.
Marvel hasn't taken very many TV risks. When it does, it sticks to animated series or the occasional television movie (Nick Fury, anyone?). I think Marvel would be very smart to take this moment in history to introduce its characters to another audience — the television audience. And maybe Marvel could shake things up by featuring some of their lesser known heroes? While a Heroes For Hire or a Young Avengers movie might not work, who's to say they couldn't find a home on the small screen?