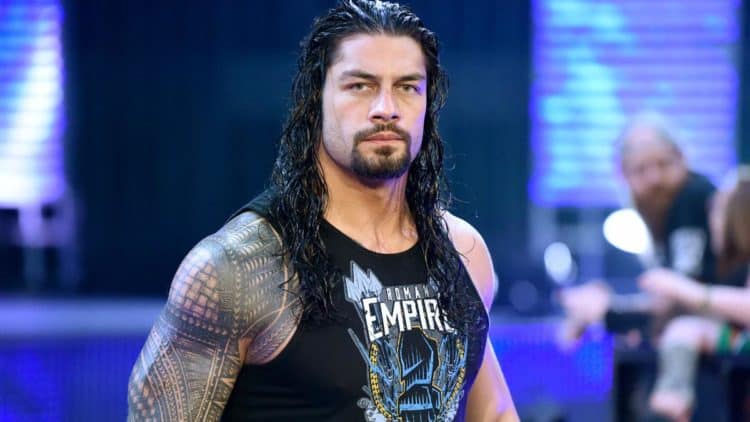 Leati Joseph Anoa'i, better known as Roman Reigns of the WWE, is a talented performer that simply hasn't managed to get the push that he needs at this point since his current heel turn feels a little too contrived and reads more like something that might have been popular back in the Attitude Era when the behavior of the WWE superstars was almost encouraged to be crazy and so far out there that people had to wonder what was real and what was fake. To be sure, most of the story is fake, but there have been moments of bad blood between some of the superstars, which has in turn fueled a rather tense working condition in the ring. But for the most part, Reigns has been someone that Vince McMahon has been trying to push for a while, and it just hasn't worked the way that Vince has wanted. It might eventually be time for Roman to go the way of his cousin, Dwayne Johnson, and John Cena, and attempt to break into Hollywood as a way to make certain that people will find him endearing in one venue if not the other. Reigns does have plenty of fans in the WWE, but the feeling that he's being underutilized is one that keeps cropping up since his mic skills aren't the greatest, and the push that he's been given so often makes it feel as though Vince is attempting to force him on the fans when most people know that a wrestler has to put in the work to really earn the kind of respect that wrestlers such as the Undertaker, Triple H, Shawn Michaels, The Rock, Stone Cold Steve Austin, and many others have earned over the years.
At this point in his career, it does feel kind of premature to start up a career in Hollywood, but it also sounds like something that might be necessary just to keep the ball rolling since he's already had a small part in The Fast and Furious: Hobbs and Shaw, as one of Hobbs' relatives. Whether he can really take on a role all by himself and be a major part of a movie though is kind of difficult to say since his acting chops outside of a WWE ring would need to be much better than he's shown on the mic since if anything, Vince should have kept Reigns as the strong, silent type that only spoke when he had to. But most WWE stars are required to prove that they can thrive and pump up the crowd while on the mic as well as in the ring. While Roman has definitely shown that he can put on a show in the ring, his mic skills have been a work in progress for a while, but they're not so horrible that he can't do it at all. But if it's an acting career that he'll be moving to he might need to take a few pointers from his cousin Dwayne and figure out how to survive outside of the WWE, if that's the course that he's headed for.
To date, he's shown up in a couple of productions outside of the WWE, and he's given a couple of voice roles, but the idea of seeing him as an action star or even in something like a drama makes one think that maybe he should take a few acting lessons. It's very likely that he won't be the best actor at first, but being given substantially larger parts as he continues to build his resume might help since it would no doubt give him a confidence boost and possibly allow Reigns to ease into it since slamming him into the movies might not be the best way to go. One has to remember that his cousin, Dwayne, had already been a massive superstar in the WWE before deciding to take on the role of the Scorpion King in his own movie, and while Reigns has stepped outside the ring already, it's evident that he might need to really get a better handle on what it takes to be an actor before getting too far from the ring. This kind of brings to mind an incident during Hobbs and Shaw when Roman accidentally threw the weapon he had in his hand and ended up knocking one of the stuntmen unconscious. Obviously he felt bad about it and probably went to check on the guy, but just as it is in wrestling, Roman is going to have to learn how to handle himself on a set and be able to admit that accidents are going to happen and that one has to learn how to roll with them.
But seeing him in action movies would definitely be something that might interest a lot of people. knocking one of the stuntmen unconscious