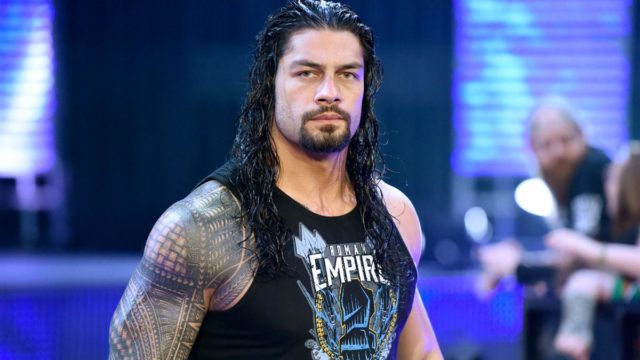 Roman Reigns has clearly achieved the status of superstardom in the WWE. Becoming one of the most notorious personalities in the ring may have seemed to happen overnight but the journey to reach the pinnacle was a process. A lot of planning and effort has gone into the development of the figure that we see in the ring today. The media hype would have fans believe that he arrived on the scene and took the WWE world by storm, becoming champion in six short months of serious contending but here is the real story of his journey:
Playing football before the wrestling boots and flak jacket
Roman Reigns started his athletic career as a defensive lineman for Georgia Tech. Back then, his name wasn't Roman Reigns. Leati Joseph Anoa'i played college football and he did it well. By 2006, he earned recognition for his 4.5 sacks, forty tackles and two fumble recoveries. He left the team with All-ACC first-team honors.
WWE Wasn't his first passion
After college, Anoa'i had his heart set on playing in the NFL. He had earned the reputation of being a natural leader in the game, powerful burst and high energy. He performed high in college ball, but the NFL is a different animal. His shortcomings became his achilles heel. Anoa'i lacked the instinctive feel that is required for predicting the ball flow in play. He didn't have the speed that NFL scouts were looking for and he wasn't viewed as a sure bet. Although his efforts to impress the scouts didn't pan out, he was signed as a free agent with the Minnesota Vikings. He got to rookie camp, but he didn't make the team. It was a long three months, but the Jacksonville Jaguars gave him a shot, only to let him go within five days. He had another chance with the Edmonton Eskimos in 2008, but didn't enjoy any consistent successes. He didn't play many official games and when he did, his performance wasn't up to par.
Back to the family business
Anoa'i gave the NFL his best shot but it wasn't meant to be. It is as though Anoa'i was destined to be in the WWE. His uncle and father, both Hall of Famers in the WWE, and his cousin Rodney, also known as Yokozuna was a Wrestlemania headliners. He had several other family members who had followed in the footsteps of their elders. It was time to stop fighting his destiny and go for it. He was born into wrestling. It was something that he was good at and a place where he had a niche waiting to be filled.
Climbing up in the WWE
Now as Roman Reigns, he took control of the ring at Wrestlemania 31 against Brock Lesner. The contest turned violent and savage. He showed the world that he had found his calling and the 2015 winner of Royal Rumble made an indelible mark on the wrestling world. Reigns managed to take the WWE World Championship a total of three times within a six month period.
Ups and downs
For Reigns, there have been successes and failures. He's been the champion one minute and the next, had to surrender the title (Sheamus). All competitors know that this is just a part of the game, and Reigns has the determination that is needed to get back in the ring and reclaim it. He's done so time and time again.
The secret of Reigns' success
Fans both love and hate Roman Reigns. The fact that this bad guy WWE phenomenon can stir emotions in fans is proof that he has what it takes in the industry. Wrestlers that don't evoke emotion from the audience are close to being dead in the water. Whether you're loved or hated, you stir things up and this is a good thing in WWE. His charisma goes undisputed. Some fans are happy to see him enter the ring but the majority respond to his appearance with booing. They know that he's going to put on one hell of a show and if he's up against their favorites, they're probably not going to be happy with the results. There is no doubt that he's reached the heights of superstardom in the industry and it will be interesting to see what happens next in his career.
Tell us what's wrong with this post? How could we improve it? :)
Let us improve this post!