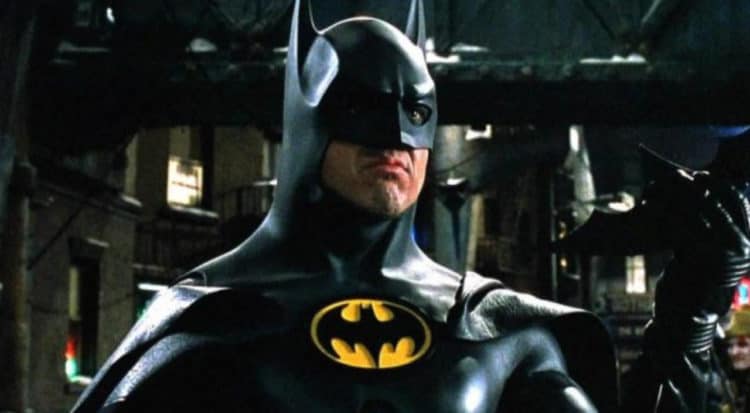 There are legions of fans that will defend various Batman actors when it comes down to how good they are, how effective they are, and how well they represented the suit. It's safe to say that a couple of them won't get a whole lot of love since they kind of pooched it while donning the identity of the Batman, but there are others like Michael Keaton that deserve recognition and can honestly be said to have killed it as both Batman and Bruce Wayne. Why Keaton though? He's not the most beefy, bulked-up fellow that Bruce Wayne has been seen as in the past, but the point is that he does play the philanthropist playboy billionaire quite well and he's kind of distracted as Bruce has been for much of his life since he does have a lot on his mind. Some might argue that he's more of a comedian than a crime fighter but to tell the truth and shame the devil it's because Keaton can get crazy and he can get crazy serious in a heartbeat. He can use the comedic moments in his movie to actually make it better and then he can go total psycho on someone and just scare the living hell out of them. If not for Jack Nicholson being the Joker then it might have been heard that Keaton was the craziest guy in the movie. Of course most people would have been smiling when they said it.
Here are the various Batman's, you choose which one you like.
Batman
There were three characters that attracted the most notice in this film. Batman/Bruce Wayne, the Joker, and Vicki Vale. Of the three the main hero and the main villain were perhaps the most well noted and, as they deserved, were the most respected since Vicki was supposed to be the intrepid reporter but in truth she was more like the damsel in distress that rated right up there with Bob, the Joker's number one henchman. In short, Keaton and Nicholson were the stars while everyone else was kind of just, there.
Batman Forever
You know Val Kilmer did have a great career at one time until he put on the batsuit, then everything kind of went kooky. Of course his career was kind of in jeopardy before and after the Batman movie that featured a woman that could have almost been labeled a sexual predator as well as a psychiatrist and a Robin character that was just a step away from being an adrenaline junkie with massive discipline issues. In this film however Batman was seriously overshadowed by the villains, who you almost wanted to see win because they were much more entertaining and had far better-looking sidekicks.
Batman and Robin
George-Clooney-was-not-made-to-play-Batman. Say it again and again if you need to but it won't erase what did happen, or the fact that Alicia Silverstone was brought in because they thought that the movie needed another star. Clooney is great in movies like Ocean's Eleven, but when it comes to superhero movies his wit and his humor dry out quickly and leave a residue that's just kind of disturbing when it comes to cinematic memory. Two words: bat nipples.
Batman Begins
Bale was probably the most psychotic-sound AND acting Batman that's been put on the screen yet. His growl was something that just seemed way too forced despite the fact that he was trying to mask his voice as well as his face. But added to this is the fact that they did manage to change the whole origin of Batman yet again and flipped the script once more to give him something of a darker origin and explain away his training as it does need to be seen just how he's such an expert fighter and why he bothers with theatrics. But yeah, that voice, huh boy.
Batman vs. Superman: Dawn of Justice
A lot of expectations were put on Ben Affleck before he put on the batsuit and apparently it's become too much since he finally stepped away from it, along with Henry Cavill's departure from the DCEU. Given that he's one of the more technologically-equipped versions of Batman it seems that he was on the right track, but then he went back to the regular suit and it looked like Adam West's suit with a minor upgrade.
Now give Michael Keaton the updated special effects, the improved suits, and the chance to show that he can still don the suit and make it work and it seems like lightning could strike again and the Batman could be brought onto the scene in a way that might spark some actual life into the DCEU. It might even work to make him an older Batman and grant Joseph Gordon Leavitt a chance to become a new Batman or eve Nightwing. What else have they got to lose at this point?