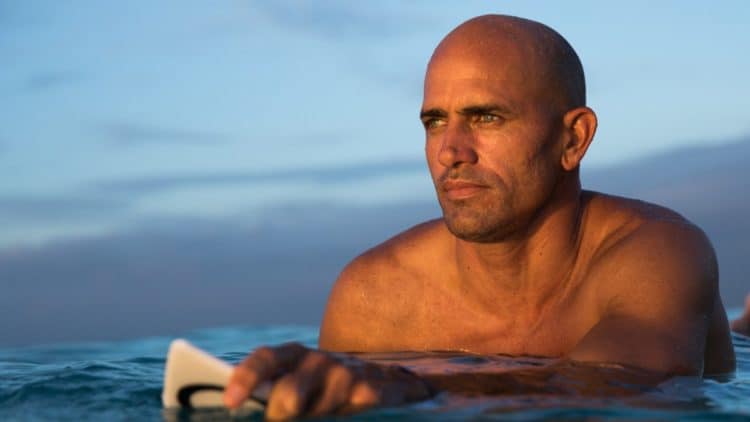 Surfing may not be as popular as lots of other sports, but over the years there have been a few surfers that have managed to break into the mainstream. Pro surfer Kelly Slater is one of them. The Florida native is often considered the best surfer of all time and he has worked hard to build an impressive legacy. During his career, he has become an inspiration to people all over the world and his journey isn't finished yet. Anyone who has ever seen him on the water would probably agree that his story is one for the ages. Although he hasn't gotten a movie opportunity yet, we hope one is coming. Keep reading to find out why Kelly Slater deserves his own biopic.
Kelly's Journey
Being near the water is something that Kelly has always loved. He was born and raised in Florida and he started surfing when he was just five years old. It didn't take long for it to become obvious that Kelly was an exceptional surfer. By the time he was 10 years old, he was already winning championships and he got the opportunity to travel all over the world. When he was 18 years old, he finally turned pro. Surprisingly, though, his career didn't get off to a strong start. After two years of lackluster performances, Kelly finally started to live up to his potential. Every time Kelly got on his board, he was a forced to be reckoned with. Even at a young age, he was schooling people with ease. Over the course of his career, he's earned more than $4 million in prize money, and he's brought in countless other dollars in endorsements. He was also ranked number one in the World Surf League 11 times between 1992 and 2011. On top of all of that, Kelly won two gold medals in the X Games. His impact on the world of surfing has reached people all over the world and he isn't finished yet. Even at almost 50 years old, Kelly is still out there doing his thing.
What He's Done Outside Of Surfing
Some athlete s have been criticized for not using their spotlight for the greater good, but that's never been an issue for Kelly. Surfing may be what Kelly is best known for, but he has used his platform to do lots of other things over the years. Mental health awareness is one of the causes that has always been near and dear to his heart. He is an advocate for suicide prevention which is a cause that is very personal to him after losing friends to suicide. Additionally, Kelly is very passionate about taking care of the environment — especially the oceans — and he has collaborated with an organization called Reef Check over the years. The organization is dedicated to preserving tropical coral reefs and Californian rocky reefs. Even with everything he's already done, it seems likely that we'll see Kelly get invovled with even more organizations in the coming years. His work both in and out of the water has earned him tremendous amounts of respect.
Why He Should Get A Biopic
If you haven't caught on by now, Kelly is a pretty awesome person. Although there are lots of people who know bits and pieces of his story, he definitely deserves to have all of the details documented and shared with the world. Over the years, we have seen several legendary athletes have their stories transformed into biopics, but they usually tend to be from more mainstream sports. Kelly is definitely a legendary athlete, and it's a time for him to get all of the attention he truly deserves.
Surfers sometimes have a reputation for being ditzy beach bums, but that isn't Kelly at all. It would be nice to see the surfing world get some love, and Kelly Slater is the perfect person to shed light on the sport. The movie could possibly end up becoming the inspiration for a whole new generation of surfers and that is something Kelly would probably be proud to be a part of. Plus, it would be nice for people to get a chance to see who Kelly is outside of surfing. There are a lot of people who may be surprised by all of the philanthropy he's done over the years. All in all, a biopic about Kelly would have all of the things it needs to be successful: suspense, drama, and success. Viewers tend to love stories that show that dreams can come true, and that's exactly what Kelly's story is all about.