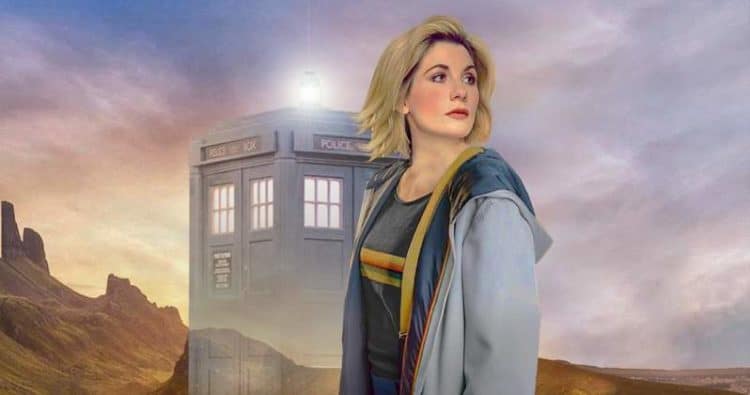 It's curious how people change their tune after a while, but it's great that it happens in the first place. At one point Jodie Whittaker's arrival as the 13th Doctor was heavily criticized since there had never been a female Doctor and fans were losing their minds trying to wrap their heads around it. But over time it's evident that she's won over a lot of fans by putting on the best possible show that she can. The fact that four years have flown by so quickly after she took the mantle is kind of insane, not to mention that she's now on her way out, as she'll be taking on several special episodes before she makes her final exit. There's no telling who is going to take over her spot yet, as it might not be announced for a while, at least until the end comes a little closer. As for why she's leaving, she and showrunner Chris Chibnall, who's also leaving, made a three-season pact that they mean to keep to, and it would appear that the time has come to make good on that pact as they make their way to the end of the path, theirs that is, not the shows.
One has to wonder how fans are going to react to this news since many people were quite verbal when Jodie took on the role, while others were willing to see what she could do. For the past four years, she's shown everyone what she could do and more. As one of the more iconic Doctors of her time, Jodie accepted the TARDIS and everything that came with being a Time Lord in stride and did what she could to make people accept her even if they didn't like her. Now, nearing the end of her run, people almost sound as though they're not ready to see her go. Isn't it just curious how that happens?
Doctor Who has been such a huge institution for so long that it's not bound to end anytime soon, but as it's happened so often the current Doctor will step down and another Doctor will take her place. Whether it's another woman or a man doesn't feel like it will make much of a difference now that Jodie has opened the door for the possibility for women to join men on equal footing as the Doctor. At this point, the only reason that fans might have an issue with whoever gets picked next could be that it's simply not the person they expected or wanted. People might not want to admit it, but a lot of fans felt the same way about Jodie when she first came in. Over the years though she did wonders in changing minds and creating her own take on the iconic character that people have been watching for decades now. It would actually be interesting to see another woman take on the role of the Doctor, perhaps someone of color to make it interesting, not to push any agenda, just to keep the story interesting and to give another individual a chance to see what it's like to wield the mantle of a beloved character that people will follow one way or another.
It is intriguing that the Doctor has to change so often, but it's also a part of the story that manages to keep it fresh and allows it to renew itself over and over again. There aren't really any other stories that can make that claim in the same way, which is a good reason why it's been around for so long and hasn't grown stale enough to simply cancel. It's true that there have been years when things were exceedingly thin and didn't look like they might have much to look forward to when a season was over and done with, but the upside is that the show is still here and it's been evolving in a manner that has managed to keep it attractive to the fans and capable fo stimulating the imagination of one generation after another that will hopefully continue to build upon the story and take things in the direction that's needed to keep it on the same course for years to come.
It takes a lot of work to keep a story like Doctor Who going, and so far everything that's been done to this point has had its ups and downs, but has conspired to bring Jodie Whittaker to the role and, now that she's headed on her way, will hopefully bring another brave, intrepid soul to the story in an attempt to keep things interesting. It's not bound to be easy and it's not likely that we'll hear who will take the role within the next few days or so, but it is advised to simply enjoy the show before things change once again.