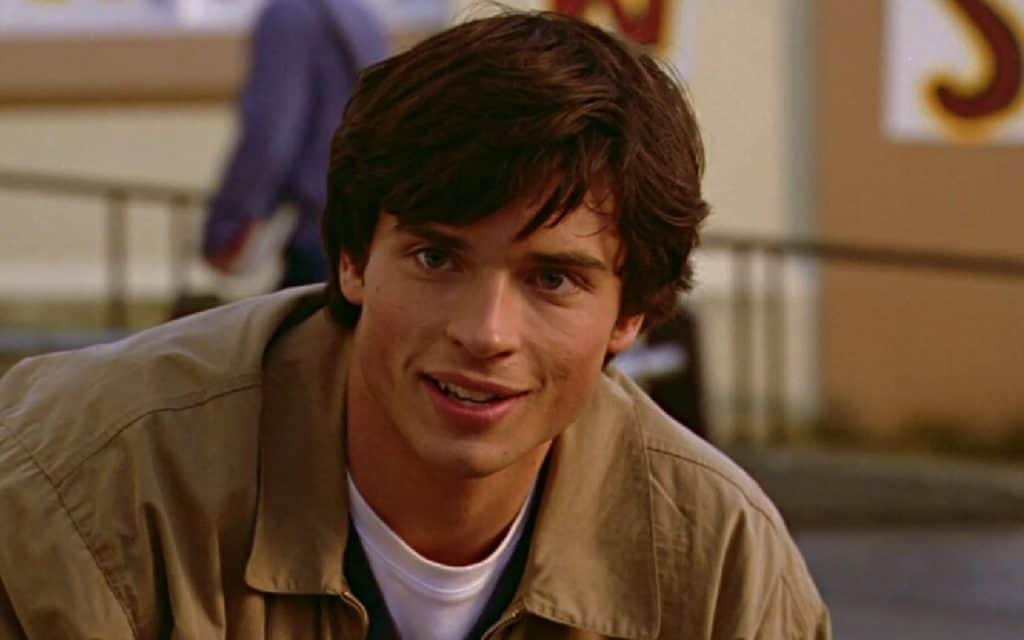 Let's be honest here and say that if there was no Clark Kent that there wouldn't be Superman and there wouldn't have been a Smallville. Okay, maybe the last one is kind of iffy, but at the same time, it's likely that without Clark Kent it's possible that this story would have never existed. There are a lot of characters that might never have existed if not for Clark Kent, which means that he's already one of the best characters ever. But that's not where it stops since Clark is also a pretty decent character and one that, as a teenager, might have been a little out of sorts as kids tend to get from time to time, but was still far more controlled and a lot wiser thanks to his parents and their ability to teach him how to keep his powers in line. Just imagine a teenager in high school having to hold back the kind of power that Clark has had for so long, especially when he gets angry or emotional. Hey, it happens to teenagers, it's a part of growing up that we don't like, but it does happen.
On top of that, Clark Kent is the kind of guy that has always tried to be positive in his life and been an inspiration to many people, which is a big reason why he would be seen as the best character on the show. Plus, for all that he could do and everything he hasn't done, Clark is someone that has HAD to show restraint or run the risk of becoming a serious threat that could not be stopped by anyone since the power he holds is the type that would make him a god to the human race. It could be more of a credit to the writers of the story when it comes to Clark being a better character than most, but it still boils down to the fact that he is the better character for not taking advantage of his power.
Some might want to argue that point and it's understandable as to why, but the point is that Clark is the best character because of all the stuff he has to deal with in life, and the fact that holding back so often would task anyone. It's fair to think that a lot of people wouldn't believe that holding back from being an all-powerful individual such as Superman would be that hard. But think about what happens when you're angry and when you're in the grip of a very powerful emotion. Your body tends to react in certain ways that, if Clark had simply let it happen, would have resulted in a catastrophe at times. Heck, if this guy cuts loose with a massive sneeze without holding back he could decimate an entire house. The fact that he had to learn this kind of control is important since it goes toward his character as well. A good explanation for that is the movie Brightburn, since it is essentially what might have happened had Kal-El gone bad and if his people had been completely warlike and not at all benevolent in some ways.
Now imagine Clark growing up and giving in to his impulses as he became a man, especially when there was no one there to stop him or reach out to him in order to teach the young man why it wasn't okay to go on a massive killing spree around the world. On top of this, Tom Welling did a pretty good job of representing Clark Kent in this series and it's easy to recognize that the character of Clark didn't really change that much until Man of Steel came around and the main character became a drifter going from place to place and keeping himself in check just enough to avoid any undue notice, at least for a while. It's too easy to think that one way or another that Clark Kent would eventually become a known individual since holding back that often and then weighing this against his own sense of morality when it came to saving people feels as though it would be too much of a struggle. Clark was raised to be a decent person after all and helping people is in his nature, which means that if saw the need he would do it.
Fans would probably agree with naming him the best character or would possibly come up with their own pick since the whole idea that he would be the perfect character on the show might be a little too obvious. But all in all, Clark Kent was created as an upstanding individual that has gone through a few changes over the course of time and yet has still remained a great character over the years.more controlled
Tell us what's wrong with this post? How could we improve it? :)
Let us improve this post!