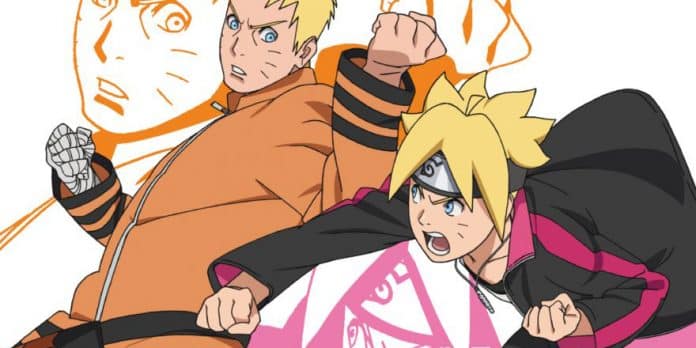 Boruto was set to be the next big thing after Naruto upon its release in December 2015. The Series comes after Naruto Shippuden in the Naruto franchise and has aired 209 episodes to date. Anime fans, Naruto fans to be specific, all over the world greatly anticipated the Series to follow the story of Naruto's son becoming a great fighter like his father. Since its release and subsequent additional episodes, there have been mixed feelings about the Series. Based on the success of Naruto, a sequel was bound to be an even resounding success. However, according to most fans, Boruto was a flop. Here are ten reasons why Boruto is less popular than Naruto:
1. Dead Characters Ruined the Plot
Boruto channeled most of its characters from Naruto. It even went as far as resurrecting dead characters to make the plot more interesting. Various characters such as Jiraiya, who was brought back to life through ninja technology and recast in Boruto as Koji Kashin, did the story more harm than good.
2. Naruto is Depicted as Weak
Although Boruto is based on the new generation of the Shinobi, it is illogical to dispose of the older characters. Especially Naruto! In the sequel, Boruto is depicted to be more powerful than his father, and the plot twisted further to highlight only the shortcomings of Naruto. Naruto diehards did not highly appreciate this.
3. Too Many Fillers
Fillers are commonly used in franchises that have, or will soon, run out of anime content for a show. They help in the continuation of an anime upon depletion of source material content. Fillers also give information on crucial parts of a series, such as a character's back story. While fillers in anime tend to tick with fans, most of those used in Boruto are blindly placed. And they add almost nothing to the storyline and character history.
4. Boruto's Abilities are Highly Overrated
Boruto's lifestyle throughout the Series is portrayed as perfect. He is loved, academically successful, can compete in combat, possesses various Shinobi skills, and has popularity among his peers. Anything he wants is handed to him without any struggle or effort. We all loved how Naruto, an underdog, managed to rise through the obstacles that came his way. He put in the work and several years of training to finally emerge as a very powerful Shinobi. On the other hand, Boruto does not face any significant uphill challenges. He does not even train that hard. Instead, he is given a load of abilities and impeccable jutsu that eventually make him a strong ninja.
5. Lack of Suspense in the Plot
Naruto gave us mind-numbing scenes and crazy plot twists throughout the Series. However, Boruto does not provide a lot of these experiences. The plot transitions at a much slower rate, and the scenes are not as iconic as expected. Given that this is a sequel to the highly-rated Naruto, the story lacks flow and the element of surprise we hoped for!
6. There are No Post-Ninja Careers
Boruto's storyline ensues at the end of the Fourth Shinobi War. It was only after this timely ceasefire that the community achieved a return to normalcy. Here, a newly created world emerged, where they hold peace in the utmost regard. Ninjas eventually had to abandon their old ways of life and instead seek alternative ways to survive. The fading away of the path of Shinobi in Boruto contrasts the notion that the Series should have been ninja based just like the prequel. What was anticipated to be a ninja-based sequel film turns out to be the exact opposite.
7. The Series has Little-to-no Character Development
Characters are the backbone of any given story. In Boruto, there are just so many flaws in the manner the characters are handled and shaped. Without solid characters to impact and nourish the flow of the story, it crumbles. Most characters starring in Boruto are either from Naruto or are simply fillers. Only a few are new characters. Not much work has been put into their development. With each coming episode, we expect to see the characters grow, and if this does not happen, the story stagnates.
8. Boruto Lacks Clear Goals
Despite being all-powerful and favored, Boruto has no actual goals that he cares for and wishes to accomplish. We are conversant that Boruto's dream was to become a Ninja, but he already achieved this. In all his quests, we are yet to see him go after a crucial feat to add to the story and plot. Most, if not all, major characters in anime always have a worthy cause to commit.
9. Boruto As a Series Was Rushed
If you consider the storyline, the animation quality, and plot, Anime Boruto was not carefully thought out. While the Series may boast of quality animated episodes and thrilling fights, certain loopholes and flaws in the storyline indicate that they put less thought into the plot of the Series.
10. Boruto Has no Real Villains
On a fast track to 100 episodes, there is yet to be a formidable foe that can challenge the various powerful characters in Boruto. What has been depicted so far in the Series is nothing compared to the abilities given to the main characters.