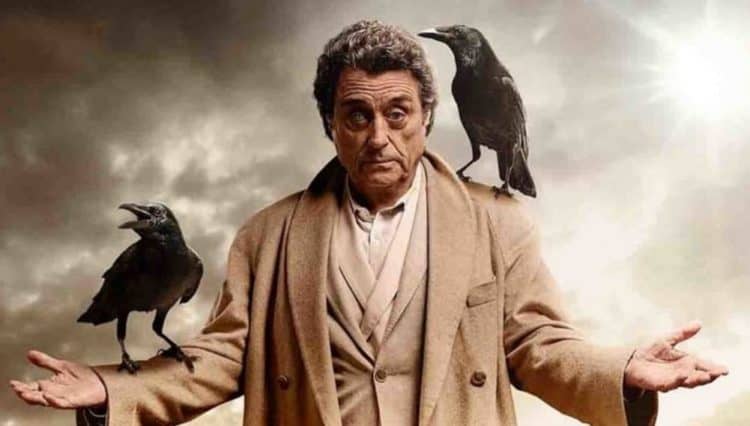 It'd be great to say that this is a surprise, but the fact is that the ratings and excitement for American Gods started slipping when Orlando Jones was announced to be cut from the show since his character, Anansi/Mr. Nancy wasn't needed for the third season. There's no doubt that he could have been worked into the story somehow, but with Pablo Schreiber, aka Mad Sweeney, also being cut from the third season, apart from archive footage and his dead body being carted around by Laura Moon, the series has lost two of its biggest talents. Also, the war that was supposed to kick off between the old gods and the new gods simply didn't impress a lot of people, but the buildup was a big part of the story since Wednesday/Odin has proven to be one of the biggest tricksters of them all since he's eliminated his own kind and done what he could to seek and gain power while at the same time courting his fellow gods to join his cause. In short, the series has been dragging a bit in some episodes as the long, drawn-out explanations of what's happening and why Shadow is so important have taken up nearly entire episodes, while the explanation of who the new gods are and why they're seeking to supplant the old gods has always been right on the verge of being explained. There's no doubt that some people became a bit fed up with waiting, and decided to just stop watching.
That's not quite the end of it though since there is a chance that American Gods will come back as a limited series or a movie, likely on Starz, and it would likely be the summation of the story since leaving things where they are now would be highly disappointing. In the final episode of season 3 Wednesday's body had disappeared, and during his vigil, Shadow was taken into the body of Yggdrasil, the World Tree, presumably as a sacrifice. He was warned not to take on the task by more than one person, and Czernobog even berated him for even thinking about it, but Shadow felt that this was his destiny, and as a result, might have sealed his fate. But anyone who has read the book knows better and understands that there's a little more to be revealed before the story reaches its terminus. But the question now is whether or not this will be allowed to happen, as Ricky Whittle, aka Shadow, is one of those that are wanting to see it happen in order to let the story run until its end. It does feel that there might have been a few changes here and there that might have made sense to make during the past three seasons, but it also feels that making too many changes would have undermined the story. Striking that perfect balance between the novel and the show is something that's a little challenging, but also necessary since getting the main points across is important, but telling a story that people will actually listen to is just as important.
It's a big hope that the story will be given a proper ending since at the moment it's being left with a cliffhanger that wouldn't suffice to end the tale as it's been told thus far. If it did end this way then it would be a very dark and foreboding termination to something that might have had a balanced resolution had it been allowed to keep going. But it does feel likely that we'll hear about a limited series or streaming movie eventually, if only because there are a lot of people that don't like leaving a story unfinished. But thanks to the ratings, American Gods wouldn't be likely to come back after that, at least not unless someone decided to create a reboot or revival that might take off of Neil Gaiman's book. It's entirely possible since the lives of gods are long and the memory of them is still very much alive in the world today. The reality of this is that the gods only die when they're forgotten, as Ricky Whittle has stated in a tweet while trying to drum up interest for the show. Plus, the new gods vs. the old gods is a continual battle that goes on in the world today thanks to the fact that the world of now has been attempting to supplant the world of then for many upon many centuries as humanity has moved forward and left certain aspects of itself behind.
There's still a chance to finish this story and perhaps revive it if people have enough interest in speaking of the gods once again. If not, then finding a suitable end for the story would be desired by many fans.