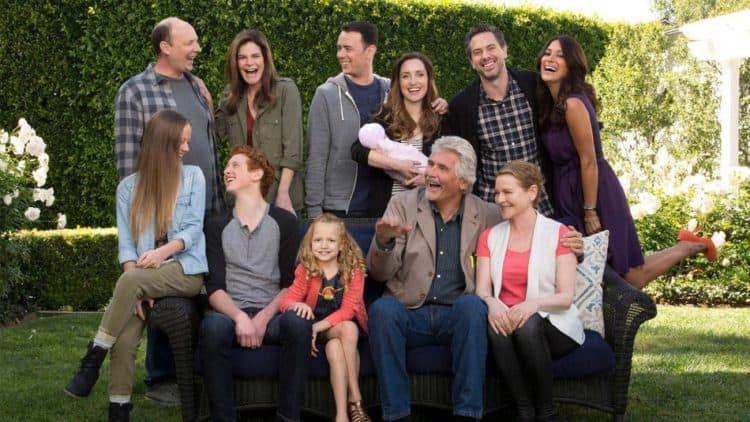 The television sitcom "Life In Pieces" is the story of a family. For the most part, they're quite happy and it's a popular series that makes people laugh and feel good. It has its crazy moments but all in all, it's recommended as a feel-good show that has some lessons to teach us all about what it means to be family. If you've not yet tuned in, here are 10 things you didn't know about the show that might convince you to check it out.
1. It shows us different perspectives
Each episode of the show is divided into four parts. Each tells the perspective of the story from a different family member. Although it's humorous, it teaches us that every member of a family has their own point of view and sees a situation differently than the others. It can help us to understand the fact that just because people live together or are related, they don't necessarily have the same opinions or take things in the same way. We're all individuals.
2. It's easy to relate to
The awkward situations that occur in the series are things that most of the viewers can relate to. We've all had those moments when cringeworthy situations occur. There are things that even the closest family members want to keep private from one another and when secrets are revealed it can make for some uncomfortable moments.
3. It examines hierarchies
Whether we like to admit it or not, hierarchies do exist in families. This show reminds us that we seem to automatically fall into a pecking order and even unwittingly, we comply with the expectations that our family members have of us.
4. It teaches us about real life
Although every viewer realizes that this is a show and a funny one at that, there are some pivotal moments that reach out and touch us. For example, Heather is the oldest child. She's married to Tim and they have three children. The show gives us an honest look at how difficult raising three children can be. This is realism at its funniest and its best.
5. It shows us that sometimes we just have to make time for family
John is the family patriarch and he's a busy man. The thing about his character that is so relatable is that he's getting on in years and beginning to realize how important it is to make time for family. You can almost feel the struggle that he faces as he's constantly looking for ways that he can spend more time with his loved ones. Most of us can relate to this dilemma. Even when you have the time, often, your children have moved on with their lives and they don't have time when you do.
6. The show hid a pregnancy
When Angelique Cabral turned up pregnant it was a surprise for the writers of the show. They were not yet ready for Colleen and Matt to have children. They shot the scenes in ways that hid her baby bump. You wouldn't have known that the actress was pregnant just by watching the show.
7. Lyle Lovett was a guest on the show
Singer Lyle Lovett was written into an episode as a guest star of the comedy show, but he wasn't there to put on a concert. He played the role of a wedding planner. He planned the wedding for Colleen and Matt, but that's not the only profession the character was busy with. He served two roles. In addition to planning weddings, he was also a funeral director. This may have been one of the most bizarre storylines of the series yet.
8. They advertised the show with pizza
The show was advertised using pizza. It's no joke. A very special pizza truck was commissioned to hand out slices of the pizza that were branded. The pizza truck served as a great way to advertise the show. The huge truck displayed the name of the show and the premiere date in big bold letters.
9. Colin Hanks finds the show liberating
The 37-year-old actor son of Tom Hanks shared that he first read the script and found it to be highly interesting. He said that the script grabbed his attention and the way that it is presented is so different that he found himself going back to the script even though he was reviewing several others.
10. The cast have a chemistry on and off camera
One of the best things about Life in Pieces is the chemistry of the cast. The characters work so well together and it's in part because they get along so well in between takes. It's one of those magical things that happen on a set and although they're zany on the show, they have as much fun with one another in between takes when the cameras aren't rolling.