Ari Fournier is a model who doubles as an internet personality best known for her high-profile relationship with American actor Cole Sprouse. Fournier has been modeling since she was 15 years old and has an impressive following on Instagram. Nevertheless, it was her romance with Sprouse that put her under the spotlight.
Unlike Ari Fournier, Cole Sprouse has been in the spotlight all his life. He has also been linked to popular girls, especially his Riverdale costar Lili Reinhart. Sprouse and Reinhart garnered public attention when they were together. But the relationship crashed before he began dating Fournier. Sprouse has described Fournier as the best thing that has happened to him. He credits her for influencing some life-changing decisions he has made since they began dating.
Where Is Cole Sprouse's Girlfriend, Ari Fournier, From?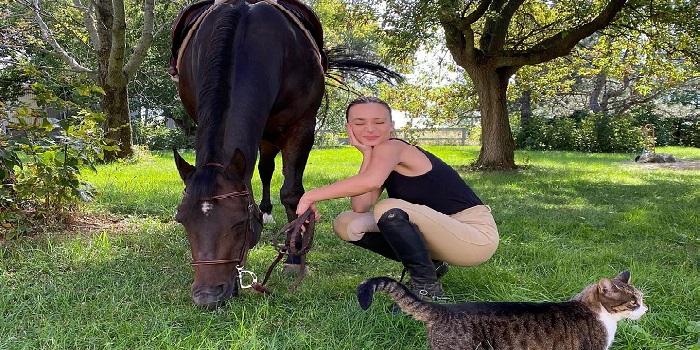 Ari Fournier is a French-Canadian model. She was born on August 28, 1998, in Montreal, Quebec, Canada. Fournier was raised on a farm, complete with horses and dogs. The model described her childhood as simple and memorable. But she had to leave her hometown to give her modeling career a good start. Fournier moved to Europe after her college education, and while she was based in the United Kingdom for a while, she also travels to Spain, Portugal, and other places for work.
Inside Ari Fournier's Career as a Model and Social Media Influencer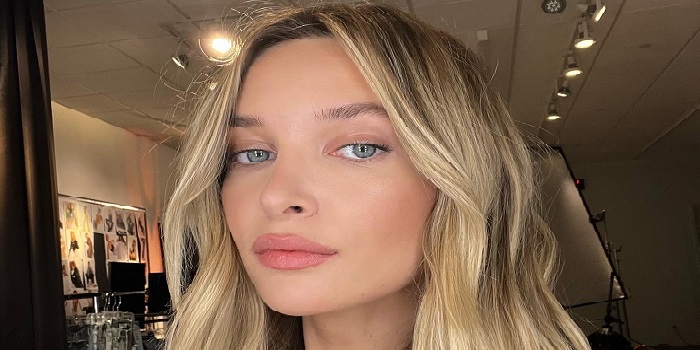 Ari Fournier was scouted in Montreal and began her professional modeling career in her teens. Represented by many agencies, including IMG Models, Premier Model Management, and Elite Model Management, Founier immigrated to Europe after college to widen her reach and focus on building her career. She has since worked with different brands, promoting campaigns for the likes of Aldo, La Perla, ASOS, and Nasty Gal. Fournier loves to travel, a hobby that goes well with her profession. She currently resides in Los Angeles and New York City but still maintains her globetrotting lifestyle.
Like most models of her ilk, Ari Fournier uses social media to boost her profile. As an influencer, she has a decent following on Instagram. For the most part, she posts captivating pictures from her modeling gigs and trips. Fournier began using Instagram in 2014 and has a YouTube channel with content on beauty and lifestyle. Her first YouTube video is a Q&A piece she uploaded in April 2020 after launching the channel during the Covid-19 quarantine. However, she doesn't post much on the video-sharing platform. The model has more presence on Instagram, where she can be reached with the handle @ariloufournier. She is also active on TikTok, Facebook, and Twitter.
When Did Ari Fournier and Cole Sprouse Meet?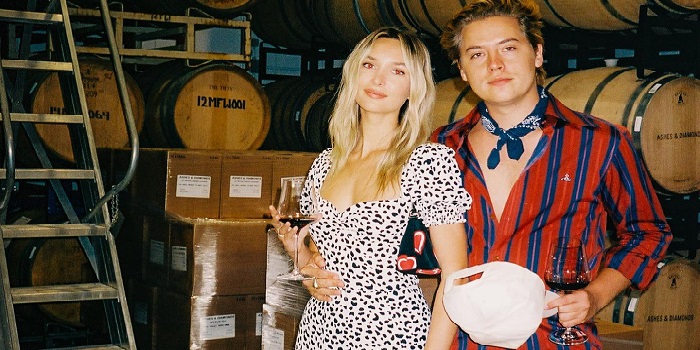 Regardless of her notable exploits as a model and influencer, Ari Fournier only rose to fame after being spotted with Cole Sprouse. Rumors about the two started making the rounds in February 2021. But they didn't confirm anything until they were spotted together in Vancouver, British Columbia, Canada. The lovebirds were taking a walk while holding hands. This indicates they were already comfortable with each other at the time. But there was no official statement regarding their relationship. Notwithstanding, Sprouse has revealed that they met through mutual friends.
Before his relationship with Ari Fournier began, Sprouse dated Riverdale costar Lili Reinhart. The Hollywood former couple garnered public attention but split in March 2020. When Fournier met Sprouse, she was in a relationship that stopped them from taking further steps. However, the next time they met at one of Sprouse's house parties, she was single, and things fell into place. The adorable duo is Instagram official, with both sharing posts to celebrate each other.
Is Ari Fournier Still Dating Cole Sprouse?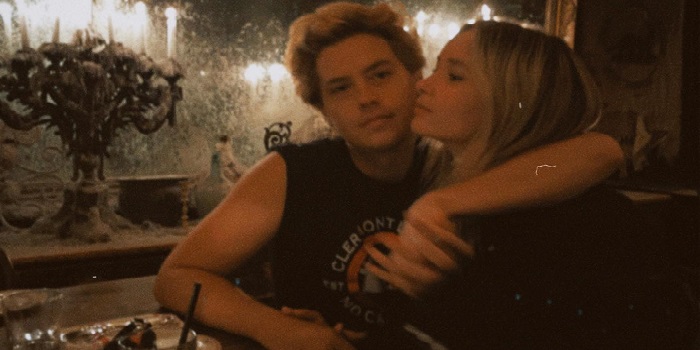 While the actor loves to keep details about his personal life under wraps, he has shared a few posts on Instagram that show he is still dating Ari Fournier. They both have their birthdays in August and celebrate each other on the Gram with loved-up pictures and captions. Sprouse's August 2022 birthday message to her read – "Happy birthday to the incredible @ariloufournier. The apple of my eye. The slaw to my cole. The Brussel to my Sprouse. The feast to my famine. Love you baby. Two full circles around the great big buffet heat lamp in the sky."
On her boyfriend's 30th birthday, Ari Fournier wrote on Instagram – "Hard to describe with a couple photos how much fun we have together & how much I love celebrating life every day with you. I'm truly the luckiest girl in the world. Happy birthday my love, here's to 30." The couple went on a trip to Napa Valley to celebrate Fournier's 23rd birthday with beautiful pictures uploaded on Instagram. For what it's worth, it appears there is no trouble in paradise as Fournier and Sprouse are still smitten with each other.