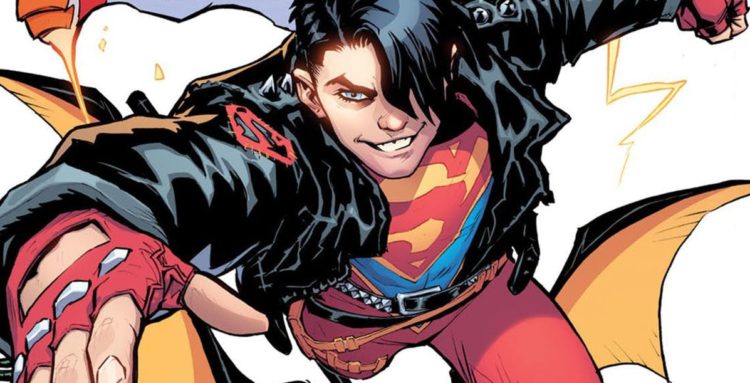 There have been a number of DC Comics characters to use the name Superboy. For example, the first Superboy was Clark Kent when he was still a child, who had a number of series from the 1940s to the 1980s until his existence was retconned in 1986. Likewise, recent times saw the introduction of a new Superboy in the form of Jonathan Samuel Kent, who is the son of Clark Kent and Lois Lane. On top of this, it is important to note that there have been a number of Superboys from timelines other than that of the main DC Comics setting, with an excellent example being Superboy-Prime.
With that said, one of the best-known versions of Superboy is Conner Kent, who was introduced in the 1990s but has managed to show a surprising measure of staying power. In short, he was a Project Cadmus clone of Superman, which is why he was one of a number of Supermen who showed up after Superman had been killed by Doomsday. However, it is interesting to note that the exact nature of the cloning process that created the character has seen some variations, which is why there are stories in which Conner is a metahuman clone meant to emulate Superman's Kryptonian capabilities as well as stories in which Conner is a semi-Kryptonian, semi-human hybrid created using Superman and Lex Luthor's DNA.
Regardless, when DC Rebirth happened, it seemed as though Conner was one of the characters who never existed in the new version of the main DC Comics setting, though there have been references to the character from time to time. Now, it seems as though Conner has made a return to the main DC Comics setting via a new Young Justice series, which is a very suitable choice for the character.
Where Has the Comic Book Version of Conner Kent Been?
For those who are curious, the new Young Justice series saw characters such as Tim Drake as Robin and Bart Allen as Impulse being sucked into Gemworld, with the result that said characters became separated from one another. In Impulse's case, he landed on a farm, where he managed to meet Conner. Apparently, Conner had lost his interest in being a public superhero, with the result that he winded up in Gemworld by accident while he was at S.T.A.R. Labs.
However, the new Young Justice series makes it clear that Conner managed to adapt well to his new circumstances. After all, he is the one running the farm where Impulse landed. Moreover, it seems that he has gotten married to one of the locals, with whom he has already had a son. Unfortunately, that is more or less the limit of the information that has been communicated to interested individuals so far, which is why they might want to continue paying attention to the new Young Justice series.
Final Thoughts
Of course, superhero shenanigans being superhero shenanigans, there are a lot of questions that remain unanswered about Conner's new circumstances. For instance, while his wife has been spotted in the comic books, she hasn't been described in much detail at this point in time. As a result, it will be interesting to learn more about who she is as a person as well as what her role will be as a character. After all, this wouldn't be the first time that a situation that seemed fine in the comic books turned out to be much more unpleasant in truth, meaning that such a twist wouldn't be particularly surprising.
For that matter, it will be interesting to see how the new Young Justice series handles Conner. Even if this is the same character from the Prime Earth, his new circumstances are bound to have created some serious changes to his character, which could prove interesting as well as provide plenty of fodder for further stories. Furthermore, while Impulse is the one member of the superhero team who has learned about Conner's family at this point in time, it seems safe to say that the other members will be learning about the same situation sooner rather than later. Something that is bound to stir up drama because of how this will affect Conner's relationships with everyone else.
Tell us what's wrong with this post? How could we improve it? :)
Let us improve this post!