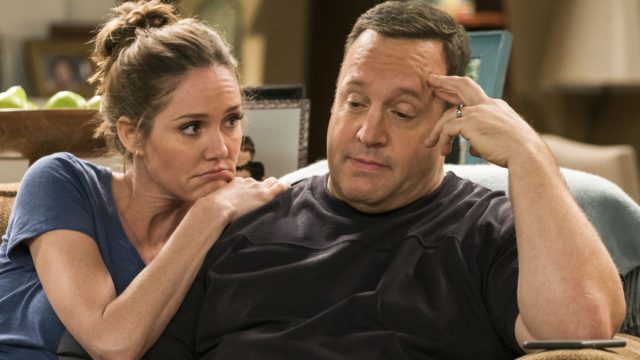 So, where will former "Kevin Can Wait" actress Erinn Hayes be going now that she is no longer on the show? The truth is, even she doesn't really know what her next gig is going to be, at least not yet. One thing is certain, though. Many people that were once fans of the show have decided stop watching it out of their loyalty to Hayes and her character. The truth is, a lot of people are simply unhappy about the way that the talented actress was let go from the show and they're not really buying into a lot of the things that are being said when it comes to the reasons why. As a direct result, a lot of individuals that enjoy her work and support her as an actress have ultimately decided to stop watching the series as a show of support.
While even Hayes doesn't know what she will be doing next, she does know that she has the support of her fans, who will follow her to whatever project she has going for her in the near future. One thing is true about Hollywood, and that is that you may not have any idea what you will be doing one day and you may have a steady gig the next. Hayes seems to be taking it all in stride and appears to feel like all of it is simply part of the job. In fact, she seems to be taking the information better than many of her fans.
While there may not be anything on the immediate horizon as far as her career is concerned just yet, there is certainly no doubt that she has plenty of talent and is capable of landing virtually any role she desires. Therefore, one can only assume that it will only be a matter of time until she is a regular fixture on television once again. Hopefully, when she lands her next project, it will be one that gives her the opportunity to allow her character to grow and evolve as opposed to cutting her time short.
When it comes to Hayes' talent, the sky's the limit. Her talents are definitely marketable, and in reality, all of the drama surrounding her departure from her most recent project just might help her land one in the near future. It has definitely created a lot of attention within the media and sometimes that can lead to great things in and of itself. Many fans would consider it to be poetic justice for Hayes to win a role that is even better than her last one, all because of the attention surrounding that particular series and her departure from it.
As far as Hayes herself is concerned, she's keeping things on a positive note. She doesn't seem to have any desire to buy into anything negative and is trying to only look at the good possibilities that lie ahead. This can only help to further her career and will hopefully land her a regular gig in the very near future.