It seems like every day there's more bad news to speculate on for the struggling DCEU. There are the persistent reports of troubles behind the scenes of Warner Bros' upcoming The Batman. There was the supremely disappointing Comic Con trailer that killed whatever lingering excitement many people were still harboring for Justice League. And of course there are widespread reports of every terrible idea DC is thinking up for Wonder Woman 2.
New reporting suggests that the highly anticipated Gotham City Sirens film — a team-up of female villains like Harley Quinn, Poison Ivy and Catwoman — is not as secure in DC's film slate as it was previously thought to be. Not only was it missing from DC's film lineup at this year's Comic Con, but new reports suggest that David Ayer now might not be the one to direct it.
When he was first announced to direct Suicide Squad, cinephiles the world over rejoiced at the seemingly perfect marriage of director and concept. Ayer is a critically acclaimed, hard-edged director known for his unrelentingly savage crime films. The idea that he was going to be the one to tackle a team of villains saving the day in exchange for reduced prison sentences was too good to be true.
No, seriously, it really was too good to be true. Although he was ultimately credited as the man responsible for the film, information released around that film's theatrical debut suggest that he had very little to do with the final product. Between Warner Bros' accelerated production schedule — which saw Ayer begin filming without a completed script — to Jared Leto's cringeworthy backstage antics, the film was doomed to fail from the start. Throw in the fact that Warner Bros secretly hired the creative team behind the film's deceptive trailers to reshoot and reedit much of the film in the weeks leading up to its released, and it's no wonder why it ended up as reviled as it is.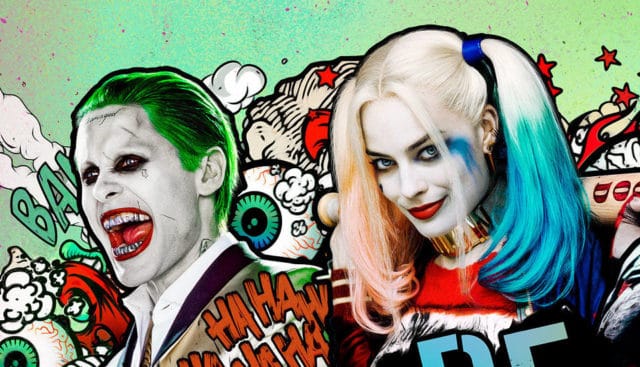 Before the project was announced, it was naturally assumed that Ayer wouldn't be back at Warner Bros. He didn't take kindly to the film's half-hazard production, nor to Warner Bros holding his next film's funding hostage. And yet, somehow, here he is, working on that failed film's Harley Quinn spinoff.
The word trickling down the pipeline suggests that that might not be the case anymore. Although Ayer's representatives insist that he's still attached to the project, the latest reporting suggests that he no longer is, and that somebody else will have to take over as its director. Furthermore, rumors are starting to swirl that the movie hasn't even been greenlit, explaining its conspicuous absence at DC's Comic Con panel.
Then again, these are only rumors. Ayer is still officially directing the film that is still officially happening. And although there's no proof to the contrary, it's becoming increasingly obvious that not everything is running smoothly behind the scenes.
Save
Tell us what's wrong with this post? How could we improve it? :)
Let us improve this post!