Although the '90s are filled with several movies that garnered cult followings over the years, What's Eating Gilbert Grape (1993) was one of the few critics' favorites. What's Eating Gilbert Grape was directed by The Cider House Rules' director, Lasse Hallström. The movie is based on Peter Hedges' 1991 novel of the same name, who was also hired to write the film's screenplay.
While What's Eating Gilbert Grape received critical acclaim, it was a box-office bomb. However, with its home video releases, it achieved far greater success. The movie is a must-watch for coming-of-age drama audiences for its compelling story, amazing cast, and stellar performances. Here's an in-depth look at What's Eating Gilbert Grape's plot, characters, and themes.
What's Eating Gilbert Grape's Plot Summary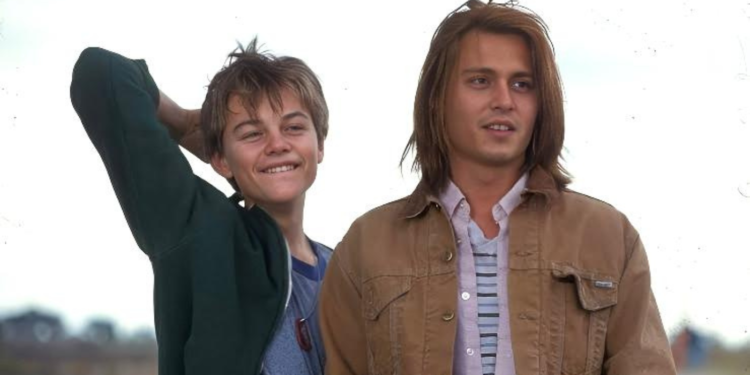 What's Eating Gilbert Grape is set in the fictional small town of Endora, Iowa. The plot revolves around the titular character Gilbert Grape, who's forced to shudder the responsibility of caring for his family after his father's death. Besides having to provide for the family, Gilbert has to care for and protect his intellectually disabled younger brother, Arnie Grape. His mother, Bonnie Grape, is also morbidly obese.
The screenplay follows Gilbert's struggles to provide for his family, his forbidden love affair with a married woman, a new love affair, and becoming overwhelmed by his shouldered responsibilities. With Gilbert's mistaken neglect of Arnie, leading to Arnie's arrest, his obese mother finally leaves the house for the first time in over seven years to demand his release. Having made peace with himself and his family, Gilbert and his siblings are able to help their mother find closure from their father's death.
Afterward, Bonnie decides to climb upstairs to the bedroom she once shared with her husband (an act she hasn't done since he died). That night, she dies on the bed. Rather than subject their mother to shame and mockery from the townsfolk, by using a crane to bring her obese body down, Gilbert, Arnie, and his sisters choose to burn the house down. With the death of their mother and the home destroyed, the siblings choose to move on with their lives and pursue individual interests.
Meet The Top Cast Of What's Eating Gilbert Grape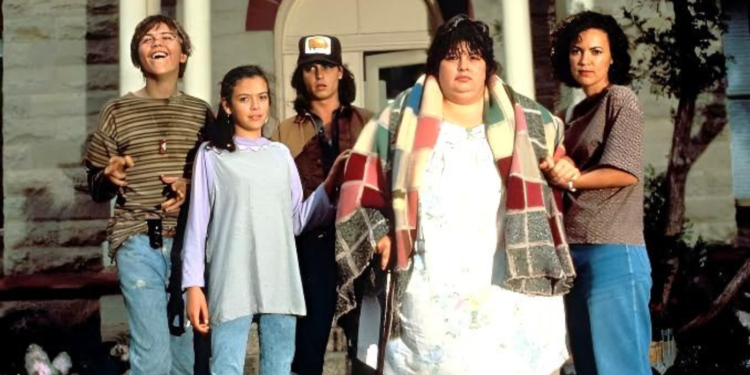 30-year-old Johnny Depp played the film's lead character, Gilbert Grape. Leonardo DiCaprio, who was 17 years old at the time, played the supporting role of Arnie Grape. DiCaprio's portrayal of the character received special praise from critics and audiences. To help him get into character, DiCaprio spent time in a mental home with mentally disabled teens. Beating Christian Bale to the role, DiCaprio received nominations for Best Supporting Actor at the 66th Academy Awards and Best Supporting Actor – Motion Picture at the 51st Golden Globe Awards. Late Darlene Cates played the matriarch of the Grape family, Bonnie Grape. Mary Steenburgen played the married woman Gilbert was having an affair with, Elizabeth "Betty" Carver. His new love, Rebecca "Becky," was played by Juliette Lewis, with Laura Harrington and Mary Kate Schellhardt playing Gilbert and Arnie's sisters, Amy and Ellen Grape, respectively.
Themes Explored In What's Eating Gilbert Grape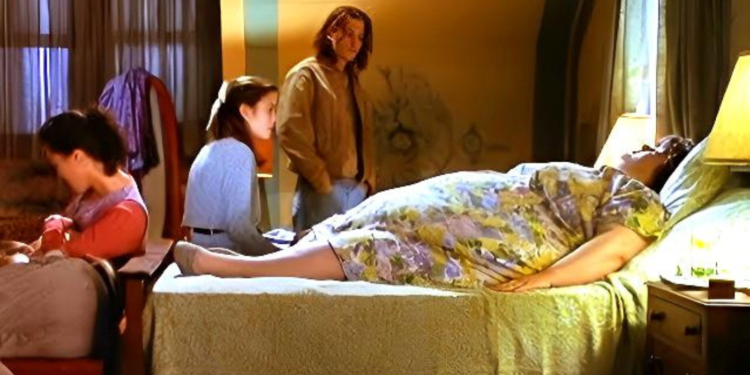 What's Eating Gilbert Grape leaves viewers on an emotional rollercoaster, becoming one of the best emotional films of the early 90s. The film explores the themes of heartbreak and sadness. Although not introduced in the movie, Gilbert Grape's father's death left an indelible mark on the family. His suicide death left Bonnie Grape a shadow of herself. She deals with the trauma by sitting on the couch, eating, and watching television. Over the years, this has made her morbidly obese.
Without a father figure and guidance, Gilbert turns to having an affair with a married woman. Arnie, intellectually disabled, is fully dependent on Gilbert's help. Arnie becomes aquaphobic when Gilbert forgets him in a bath to go and spend time with Becky. Overwhelmed by Arnie's shortcomings, Gilbert finally snaps. At this point, viewers cannot help but feel sorry for Gilbert's character.
What's Eating Gilbert Grape also explores the theme of redemption. Bonnie Grape finally finds acceptance and closure for the death of her husband. When Gilbert's affair with Betty Carver ends, he finds a new love with Becky. Although Bonnie dies, Gilbert, Arnie, and their sisters find a new zeal to live life to its fullest.
Where To Watch What's Eating Gilbert Grape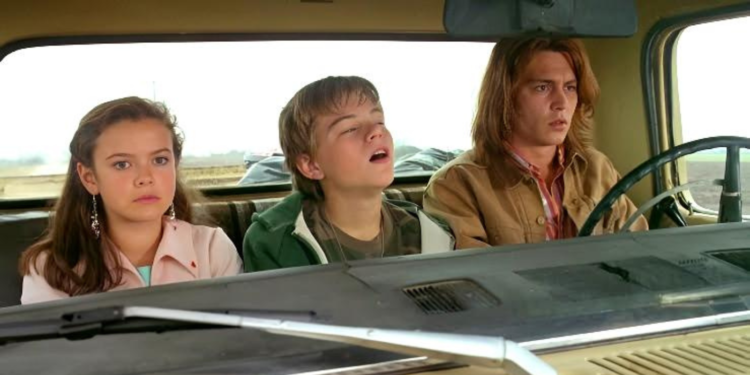 A 90s classic, What's Eating Gilbert Grape, is one film everyone should watch. It's available on all major streaming platforms. What's Eating Gilbert Grape remains one of Leonardo DiCaprio's best performances in film.
Watch on: Netflix
Watch on: Amazon Prime Video
Watch on: Hulu
Tell us what's wrong with this post? How could we improve it? :)
Let us improve this post!