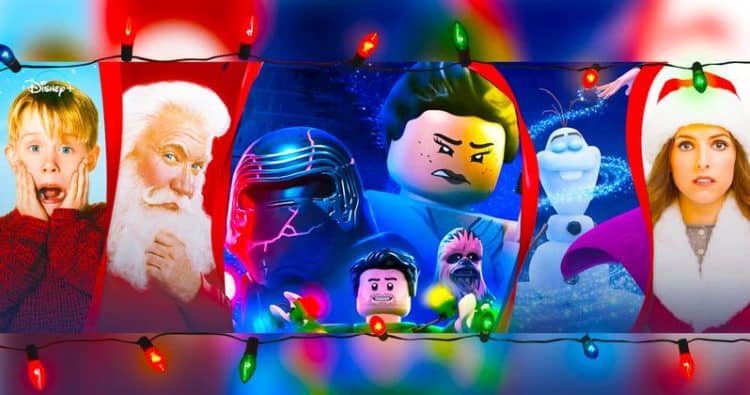 Disney+ is gearing up for the holidays at this point since there's quite a bit of content coming to the site and it's enough that should be able to keep the subscribers entertained for a while, possibly past the New Year and beyond. Black Beauty is slated for later this week, Godmothered is coming to the site, as are the Santa Clause movies, as well as Home Alone, and the Star Wars Holiday Special. No, no, a new special, not the one that had people up in arms for so long. But apparently, a High School Musical holiday special is coming, along with a few other titles that subscribers will no doubt want to check out. Currently, several of the titles that Disney has entered into the site are available, and it won't be long until the roster is filled up with plenty of movies and shows that people can enjoy throughout the month as the winter kicks in and people get ready for the load of entertainment that's on its way. A lot of folks already know enough about some of the titles that are coming since the internet has been filled with plenty of articles detailing one show after another and the various movies that have been releasing on streaming sites and the originals that have been continuing to release. But there might be enough of a surprise here and there for people to encounter since with more and more original movies and shows coming out it's likely that people will want to know just what each new show and movie is about.
The Santa Clause is another nice look at the whole mythology behind the jolly old fat guy that's been delivering presents for so long since not only did it take Tim Allen down a very different path, but it produced two sequels that weren't great but weren't bad either since they helped to build up the whole idea of what Santa Claus was about in that particular story and helped to continue it while bringing other legends into the story as well. Admittedly, the Tooth Fairy could have used a little bit of work, but hey, in the fun spirit of the holidays it was good enough. But the fact that Scott Calvin, Allen's character, had to first put on the suit to save Christmas, then get married in the second movie to hold up the Mrs. Claus aspect and then be reminded why it was so great to be Santa in the first place in the third movie kind of helped to round out the story and make everything come together.
Godmothered, if you were wondering, is essentially about a fairy godmother in training who is in danger of losing her job since people are beginning to lose faith and belief in the happily ever after ending that so many people learn about when they're kids. As a way to keep her job and keep the belief in the fairy tale ending alive, the godmother in training has to fulfill the wish of a grown woman that was disillusioned as a young girl and thereby keep things on an even keel. It's the type of story that's been told many different ways but in this day and age, it's definitely something that's bound to be a much harder sell within the boundaries of the story since people are a lot more cynical today then they used to be, and believing in fairy tales has become something that even kids might not be into any longer since the cynicism has reached such a level that it tends to spill over from time to time and infect the realm of childhood as well. But it does sound like a cute idea that parents and kids will no doubt enjoy since it's being released at just the right time.
The Star Wars Holiday Special is looking like something that will be a delightful free for all that's going to combine the past and present Star Wars into a jumble that a lot of people will no doubt end up liking since it's always interesting to wonder how various characters would react around each other, and how different timelines might collide if they were ever brought together. From the trailer, it does look like a lot of fun and it would appear that Disney is taking the time and effort to make this a fun holiday for a lot of people. Each streaming site is going to be likely to roll out whatever it has available for people and a few of them are no doubt looking into pushing as many originals as possible while sticking to those that people absolutely love to see in the meantime. But Disney+ is going to be loaded to be completely accurate, so it might be worth looking into.