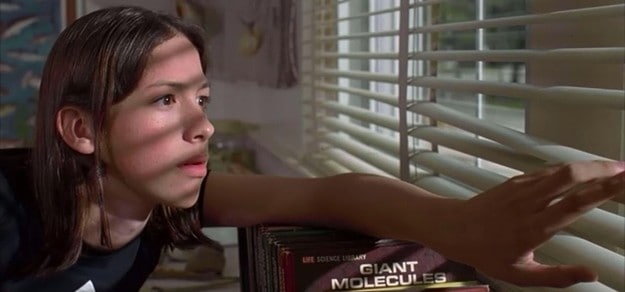 Who remembers Wiley Wiggins? A lot of us that have watched Dazed and Confused remember him as Mitch Kramer, the poor freshman that was pretty cool but was eventually unable to get away from a good butt-paddling by a group of seniors that were out hazing the freshmen and were determined to get their 'licks' in. Don't worry, it's not as disturbing or gross as it sounds since a 'lick' was basically a smack on the butt with a paddle with enough force that a person might not have wanted to sit down for the next day or so. But in the case of Wiggins, his character got smacked pretty hard and the seniors made it a point to make certain that he would remember the experience. Thankfully he did get to spend the rest of the movie hanging out and having a good time since he was accepted among the older kids at that point and was seen to be pretty cool. But unlike a handful of people from the movie, Wiley was one of those that did manage to move forward with a career but didn't do much with it no matter that he's still classified as an actor. He's done a few other things in his life as well such as writing for cyberculture and a few other projects, but it's fair to say that Wiley hasn't been the big man on campus for quite a while, and in fact it's hard to say that he was a defining force in Dazed and Confused.
Wiley was 16 when he starred in the Richard Linklater movie, so it's fair to say that he didn't have a lot of acting experience under his belt at that time, even if he had already starred in one movie prior to that. If anything he was the kid being given a chance to show what he could and to show that he was a worthwhile candidate for stardom since he did play an interesting role that was a bit understated throughout the movie. For as much of a focal point as Mitch was, he was still kind of a quiet and very unassuming kid, which kind of made the movie a little better to be perfectly honest. He didn't really clash with anyone that he didn't need to and he wasn't such a huge focal point that he took away from the other facets of the movie. But apart from Dazed and Confused, Wiley hasn't really managed to hit it big in a lot of other movies. He's been more of a supporting actor or extra in the movies he's done since Dazed and Confused, but the point is that he's still there and he's still doing what he can to keep his career and reputation up.
It might sound a bit odd, but Wiley is definitely one of those that hasn't aged well since looking at him at the age of 16 and looking at him now it's likely that people would want to hold that past image far more than they want to imagine him in his current state. Time does a lot to people considering that aging doesn't always favor everyone, but the fact is that he's still around and still doing his thing. As far as his net worth goes, he's still worth a good chunk of money but it's not nearly what his costars are worth these days since if anyone remembers the movie featured such individuals Matthew McConaughey, Ben Affleck, Cole Hauser, Milla Jovovich, Parker Posey, and many others that would eventually go on to star in bigger and bigger movies and would be counted as huge success stories. It's hard to tell his story without being reminded that he's still acting and he's still pushing forward to keep his reputation and career alive, but he's so far under the radar at this point that trying to remember him by his name would require speaking to someone that can possibly remember the name of every actor that's ever starred in one movie or another. There are folks that are this good when it comes to remembering movies and their casts, but a lot of people have likely forgotten about Wiley as he's starred in movies that have more or less gone by the wayside and haven't gained a great deal of attention. He was in The Faculty as an extra, but one can easily think that stars such as Josh Hartnett, Elijah Wood, Jordanna Brewster, and several others would overshadow him in a heartbeat.
Wiley's best role was undoubtedly in Dazed and Confused, which is a bit regrettable since he's currently 43 years old and still acting but hasn't done anything of great significance since. In terms of his acting he did kind of peak at the age of 16, but the upside is that he gave people a role that they can still enjoy to this day since he played his part perfectly.