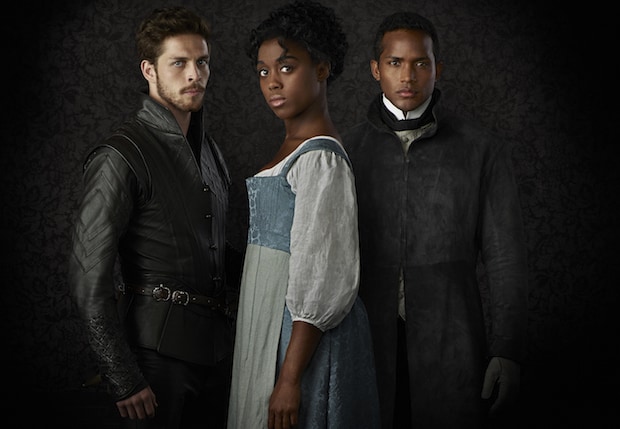 There are reasons why classics are usually left alone until someone with inspiration but not enough good sense comes along. The idea of Still Star-Crossed was to pit the Capulet's and Montague's against one another yet again in an effort to somehow heal their families following the deaths of Romeo and Juliet, but the whole show kind of had the feel of being a one-off that didn't have much of a future laid in front of it. In fact it almost seems as though the show was something that was more of a fever dream without any real beginning or end in sight and therefore was more like a scrap of a story twisting in the wind. Unkind as that might seem the idea of making any continuation of a classic story is not typically something you might expect from anything attached to Shonda Rhimes as she's already been seen to do wonders when it comes to TV shows.
Let's see what happened to the cast.
Anthony Head
Anthony has kept up his career thus far and has stayed in TV for the most part. His part in the show was one that many people would admit is ultimately very important but it still wasn't enough to get producers to agree to another season. Sometimes it's not so much the actors as it is the idea that they're trying to push, and if the idea doesn't work then the greatest actors in the world are bound to fighting an uphill battle.
Lucien Laviscount
Lucien seems to have been taking it slow as far as movies and TV goes since the show went off the air. Granted, it only went off as of last year, but the idea that actors need to keep moving forward and taking more and more roles to stay relevant doesn't seem to apply to everyone and isn't taken as a rule by all those that seek the spotlight. Still, he's been busy enough that he's still on the scene, and has appeared in the TV show Snatch.
Zuleikha Robinson
She seems like a person that was slated for a spectacular run in terms of her career but to date she's only been in one show since Still Star-Crossed was canceled and that was the TV version of The Exorcist. It's hard to know if she has any projects coming up or anything else she might be working on but it's kind of easy to assume that she's not just going to go away that quickly.
Torrance Coombs
After the show ended he didn't really sit still as he went on to star in another movie and then earn a spot on The Originals. From there he's been keeping busy with another film called Round Robin that's currently in pre-production.
Wade Briggs
Still Star-Crossed kind of closed out the year for Wade but his prospects haven't dried up and as long as his talents hold out there's a good chance that he won't be left out in the cold since he's a very handsome man that can get by on his looks as well as his talent for some time to come.
Lashana Lynch
Honestly out of the whole cast Lashana probably has the greatest prospect at this moment since she was cast in the upcoming MCU movie Captain Marvel, which is already being hailed as revolutionary thanks to having a female lead and because it's going to impact the current affairs of the MCU in a big way when Avengers 4 comes out. So honestly she seems to be doing the best out of everyone thus far.
If the show really suffered because of the idea it's likely that people weren't willing to invest as much into the Romeo and Juliet saga in this sense as people might have thought. The story that was originally penned was great, it was tragic, it was romantic, it was everything that people expected it to be and more. The film was actually shown in high schools throughout the nation for years and probably still is, but the whole idea of continuing a story usually depends on how it ended and whether or not people feel that it can be improved upon.
In the case of this story the idea is something that kind of needed to be left alone in the eyes of some folks and wasn't enough to get the attention of those that the producers were really looking to attract. The stars that were brought together for this show were great in their roles and did their best to make it happen, but it bears saying that they'll likely find much more success in other ventures than they ever did in the short-lived program that thankfully didn't ruin any of them for any future prospects. Some shows are hits, some are just obvious misses.