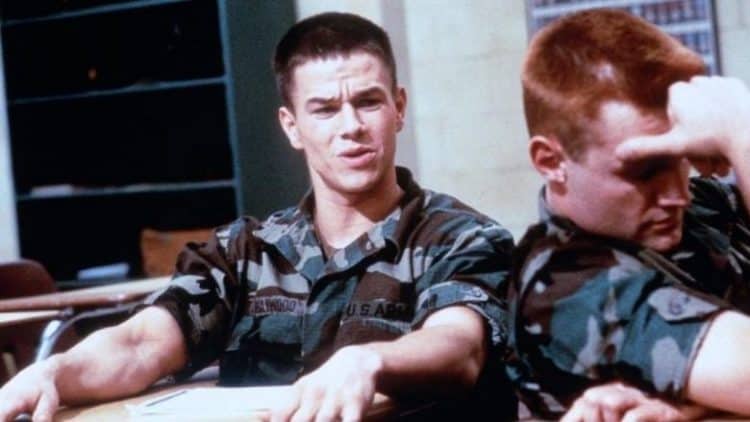 You might be hard-pressed to remember the movie Renaissance Man mostly because it's one of those films that seems to have been tossed out there for the viewing public as a gesture that was fairly half-hearted despite its good intentions. Finding the movie is easy, but recalling just who was in it and why it would be important is less so. When you get the idea of what it's all about however you might come to find that it's entirely pertinent in this day and age. The story is more or less about a man that has lost his job and has no other options but to be placed as a literacy teacher for a group of young US Army recruits that are only a few steps away from being booted out of the service. It turns out that you're not much good to the Army if you're illiterate and as a result those that might have bright future will be turned out if they're not able to complete a simple literacy course. So it turns out that the teacher is a big lover of Shakespeare and turns the students on to the classics and, improbable as it might sound, manages to turn them around in a big way as he helps them to graduate. It's a feel-good type of story that people tend to like, but for some reason it just didn't catch on and was kind of forgotten after a while. But the cast members that tried to make this movie into something memorable have, for the most part, remained quite well known since the film's release and disappearance.
Here are just a few of them and what they've been doing since this movie.
Kadeem Hardison
Kadeem is probably best known for his role on White Men Can't Jump, you know the line "We goin' Sizzler, we goin' Sizzler." that he kept repeating as Woody Harrelson was trying to concentrate on his shot? While that movie was released a full two years before Renaissance Man it still allowed him to maintain his star status, and he's been working steadily ever since. He hasn't been in the biggest movies to date but he's bounced back and forth between TV and film and has been easy to recognize the entire time for his contributions.
James Remar
James is one of those hard-looking guys that is typically typecast in a lot of roles as someone that's serious at all times and is bound to be something of hardass to anyone and everyone that rubs him the wrong way. It could be the gravelly voice or the mean-looking demeanor, but whatever it is has helped his career so far since he's been hard at work since about 1978 and despite being in some horrible movies he's created quite the reputation.
Stacey Dash
It's pretty easy to think that a lot of people remember Stacey from Clueless since the movie came out just a year after Renaissance Man and was one of the biggest of the decade. But Stacey has been working steadily in movies and TV since that point and has amassed an impressive resume. While you might not recognize the titles of a lot of movies that she's been in it's enough to say that she's stayed busy for the past couple of decades and is even going to have a role in the upcoming Roe vs. Wade movie.
Gregory Hines
Hines had the distinction of being one of the most entertaining individuals to ever set foot on the screen since he could do more than just act, he had a gift for tap-dancing that was out of this world and just fun to watch. His acting was a lot of fun as well since he was on screen with some of the greats and in fact became one of the greats throughout his career. Sadly he passed away in 2003 due to liver cancer, though his best moments are still around for people to enjoy.
Mark Wahlberg
Mark has had the kind of success in his career since this movie that's just astounding since the movies have been lining up for him throughout the years. While not all of them were that great, such as The Big Hit, The Happening, and even a couple others, there have been some that have been nothing short of magnificent and have propelled him even further into stardom and an almost legendary status that has made him all but untouchable when it comes to his reputation.
Danny DeVito
There's so much to say about Danny DeVito that it would likely take its own article to accomplish. But since his days in Taxi and during his time in film he's been nothing but great. There have been times when it seems like he's fallen off the map, but lately he's been appreciated and even enjoyed just as much before despite his slightly lessened presence. If anything he's getting older and doing less, and somehow that's not a detriment since he's done so much already that his name is among the legends of Hollywood and it's simply nice to see him now and again.
If you haven't seen the movie it's at least worth a look.
Tell us what's wrong with this post? How could we improve it? :)
Let us improve this post!