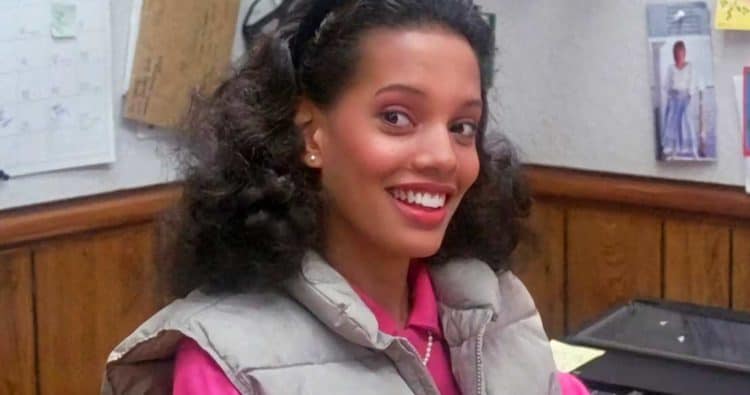 Just to be clear, Shari Headley is still around, and she's still acting. She's kept to TV more than movies over the years, but she's getting set to show off her role as Lisa McDowell once again in Coming 2 America, the role that got her started in movies since she played Lisa back in the 80s as well for the original movie. To say that she's been keeping busy since then isn't too generous since she's been maintaining a steady career for many years and has been doing just fine, even if her name hasn't been up in lights that often compared to a few of her costars. Shari is one of the many that proves that some actors don't need to be the center of attention to enjoy the work they do since she's been keeping things on an even keel for a while as far as anyone knows and she hasn't made her way into obscurity at this time. Asking what happened to her is kind of assuming that she's passed away or retired, or has faded off, but the truth is that she's been doing her thing for a while and is bound to keep doing it as long as she can after seeing that she's been sticking around for this long.
One has to wonder just how actors go on without being recognized by so many people over the years, but the answer should be pretty simple. It's a job. It's a career for many actors, but it's still a job, something they enjoy doing and something that they get paid to enjoy a lot of times, no matter how hard it can get. Like so many others, Shari has likely had to find a way to keep her finances under control over the years since it does appear that while she's been acting steadily that she's probably not paid as much as if she might be if she'd attained the kind of fame that some of her costars have over the years. Her net worth is around $2 million so it's fair to assume that she's done something right over the years and has managed to live the kind of lifestyle that has allowed her to continue to be a part of the social circle she's used to. What she's been doing apart from acting is hard to say, but looking at her resume makes it clear that she's been finding the time to stay on top of things and keep her reputation in the entertainment industry since she hasn't exactly been idle. But her movie career has definitely been leaning more towards the unknown sector, at least until now that she's going to be featured on the Coming 2 America cast.
The premise for this upcoming movie is kind of odd since it has Akeem, played by Eddie Murphy, going back to America when it's made apparent that he has a son that he didn't know about. One can only assume that his wife from the first movie, Lisa in other words, might feel a certain way about that. It's kind of interesting to wonder what the story is going to be like and if Lisa will be written in as being supportive or more likely to ask 'what the hell?' in her own way. It's likely that Shari will give as good of a performance this time around as she did in the first movie since she's been the type to show that she can act with the best of them. The fact that she's been able to hang in with Eddie Murphy, James Earl Jones, Arsenio Hall, and several others is enough of a reason why she should be considered as talented and worth quite a bit when it comes to her acting. Some actors enjoy TV more than movies, however, so this could be one reason among many that she's been more prominent on the small screen throughout the years, or it could be that she hasn't been given a lot of chances to make her way back onto the big screen again. Whatever the case is, Shari has been keeping herself available for decades now and she's been keeping her craft on point for a while.
There's no doubt that Shari will be every bit as good in the next Coming 2 America movie and that she'll take up her spot without any trouble. How much she'll be featured is hard to say since the movie sounds more like another adventure to be undertaken by Akeem and Semmi, but maybe she'll be given enough to do that it will be worth the effort. It's easy to think that people will be happy to see her all the same since she's one of the original actors from the first movie. That alone will please a lot of people.