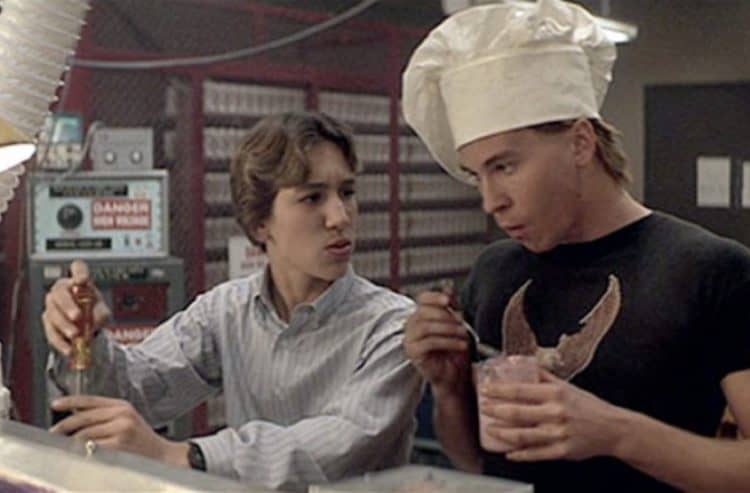 A lot of times when asking what happened to a person it might be assumed that the actor is retired, deceased, or has otherwise fallen off the map. But then again, there are a lot of times when that actor has simply been kind of an extra for a good part of their career. Gabriel Jarret is one of the latter since he's been around for a while now and he's still working, but it's safe to say that he's kind of tucked up in one role or another where people might not always notice him as much. There are quite a few actors like this, to be honest, that become the types of individuals that are there to fill in certain roles that are designed to make the lead actors look a little better or give them someone to utilize as characters that help define their roles in a number of different ways. Gabriel has been doing this since the early 80 and it's fair to assume that he had plans of moving as far ahead with his career as he could, but then one thing might have led to another and the realization that he wasn't going to be the big star could have sunk in. But obviously, that didn't put him off of acting entirely since he's been around for a while and has continued to take on roles that aren't the biggest or bound to get him noticed all the time, but are still bound to get him paid and keep him doing what he apparently loves to do.
That is one thing about acting that feels apparent, that if a person loves what they're doing they'll stick around, and if they don't they'll find something else to take up their time since when it comes to the craft it does sound nice in some ways, but it also sounds like something that can be emotionally and physically draining unless it meets with success from time to time. There are a lot of jobs out there such as this that are great and definitely worth it when one can make money and still enjoy what they're doing, but become kind of tiresome and a little too much to deal with if a person is going nowhere and not making enough. The frustration of doing what you want and trying to make a good living while doing it is something that many people struggle with and not enough folks manage to get in their lifetime, but it is something that keeps a lot of people going and also keeps people from just up and quitting the acting business since the ability to earn money while doing something that brings the actor pleasure is difficult at times without a doubt, but has also been seen to be something that many upon many actors will embrace because it grants them a life and a status they won't get anywhere else.
Such words might sound a little presumptuous, but the fact is that actors go into their field for a reason, and it's not always for the money since, like many risky professions that require the attention and approval of the masses, acting isn't something that's bound to get a person paid right away. Going into acting for the money is like going into writing for the money, by the time you get to where you want to be you'll have scratched and scraped as much as you need to unless one gets lucky of course. But getting into the job just for the money isn't always the best reason since if people wander into the entertainment industry with dollar signs in their eyes it becomes evident to anyone looking that they're not in it for the joy that it gives to other people, they're watching their bottom line and nothing else. No matter how fanciful it sounds, getting into acting requires as much passion as it does talent since otherwise very few people are ever going to believe that an actor is worth their time since there's nothing there and no reason to really buy into anything the actor does. The reason for this ramble is pretty simple since Gabriel is still around and has been for quite a while no matter that people might not remember his name or even know what he's played in unless they've been following his career all these years.
The fact that he loves what he does and what it brings him is kind of evident since he's been a busy guy over the years and to put it simply, very few people work this hard for something they don't believe in since the attitude of 'it's only a paycheck' only goes so far. So it's easy to give kudos to Gabriel and many others in his position since they're doing what they enjoy, and they're getting paid for it.