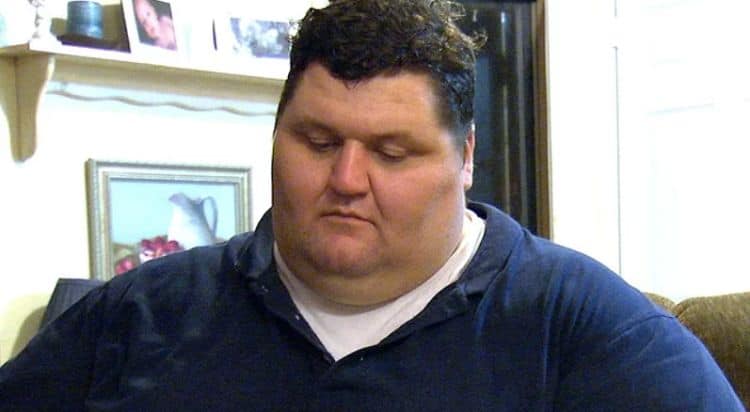 Anyone who has ever watched My 600-Lb Life knows that each episode is filled with lots of ups and downs. Losing weight is never an easy thing to do, especially for people who weigh upwards of 600 pounds. Still, Doug Armstrong was determined to improve his quality of life by getting down to a healthier weight. Doug was featured on the show in 2017 and at the time he weighed more than 680 pounds. He was in constant pain and it was difficult for him to even get up and move around the house. Most notably, his size prevented him from being the kind of parent he wanted to be.
Doug decided to reach out to Dr. Younan Nowzaradan (Dr. Now) who is well-known for his skills as a bariatric surgeon. Although sticking to Dr. Now's strict weight loss regime wasn't easy, Doug was able to qualify for weight loss surgery by the end of the episode. Now that it's been a few years since Doug had the procedure, lots of viewers are wondering how things are going. Keep reading for an update on Doug Armstrong from My 600-Lb Life.
How Doug's Struggles With Weight Began
Developing an unhealthy relationship with food early in life is a common theme for people who have been cast in My 600-Lb Life, and Doug Armstrong is no exception. He started overeating as a child to cope with feelings of being abandoned by his mother. This habit followed him throughout his teenage years and into his adult life.
When Doug met his wife, Ashley, the couple started a family and he was excited about the opportunity to be a father. Sadly, however, his size meant that Ashley became the primary parent because Doug was unable to get up and do things with the children. During the episode, Doug said, "If I don't make these changes that I need to make, what kind of relationship am I gonna have with my children?" I've gotta do something so I can be around for these kids. I have to change now." Doug also acknowledged that not being able to help with the children put a serious strain on his relationship with his wife.
Despite the challenges of doing the bulk of the parenting, Ashley was also a great support system for Doug. She faced her own struggles with her weight and has also been a patient of Dr. Now's. With Ashley by his side, Doug felt confident that he would be able to do whatever it took to reach his goals.
How Is Doug Doing Now?
Not all of the stories on My 600-Lb Life have a happy ending, but viewers will be happy to know that Doug's is one that does. Shortly after getting gastric bypass, Doug lost 110 pounds. Not only has he not gone back to his old habits, but he has also lost more weight since his initial update on My 600-Lb Life: Where Are They Now?
Doug's weight loss has given him a new lease on life and he's glad to be able to do lots of things that once seemed impossible for him. On top of that, Doug and his wife have welcomed another child and he's thankful that he's finally able to be more active with his kids. Even though gastric bypass may seem like the destination for people who want to lose weight, in many ways it is just the beginning. Doug understands that he's going to have to constantly work hard to keep the weight off, and he's committed to doing just that.
Doug hopes that his story will inspire others and he even made a Facebook page where he shares periodic updates. In the page's description, he wrote, "We hope this page becomes a place of encouragement and support for others who are struggling with obesity, addiction, or anything life brings!" Unfortunately, however, it's been more than a year since Doug's most recent post.
His Wife Is His Hero
Although Doug has obviously done a lot of hard work to get where he is today, he credits Ashley with being the real reason for his success. According to Distractify, Doug said, "Ashley has just really supported me through this whole journey, helping me whenever I struggled with the diet or with pain. She's the one that really pushed me whenever I thought that I couldn't get past certain obstacles or certain milestones during this journey. She's been my rock, so, I mean, she's just the reason I'm standing here in front of you today."
Tell us what's wrong with this post? How could we improve it? :)
Let us improve this post!