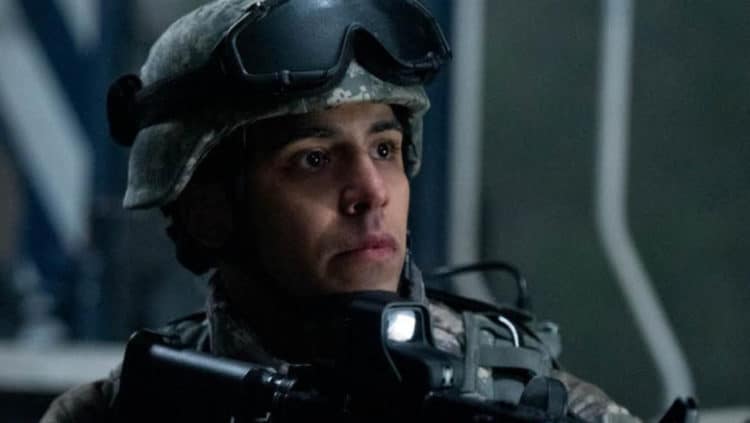 Victor Rasuk has starred in many amazing films and television shows, but it's his role in "The Baker and the Beauty," that has his fans feeling so good. They've loved watching him in the hit show, and they are not going to allow anyone to tell them that there is anyone more perfect for this role. So, while he might be trending and changing the world all at the same time, his fans still want to know as much as they can about the talented actor. We have everything you want to know right here.
1. He's from New York City
Rasuk was born and raised in the New York City area. His parents were Dominican, and he also has a brother. He was born on January 15, 1984. His mother was a seamstress in the city. His father worked for an auto body business.
2. He is A Method Actor
If you find yourself unfamiliar with the term, it's all right. Not everyone needs to know what a method actor is – and not everyone cares enough to find out. However, it means that he works as the character he's cast to play both on the set and off. So, for example, if he were to portray a famous athlete on screen, he would also live the same life and be the character at home while he was part of the role. He gets into the character, and he doesn't stop living as that character until he's finished with the role.
3. He's Overly Confident
When he was cast to play the role of famous skateboarder Tony Alva in the "Lords of Dogtown," way back in 2005, he became the athlete. He also thought he was good enough skateboarding after only two weeks of lessons that he could nail some difficult moves. Instead, he ended up fracturing an orbital bone. He feels his accident earned him some respect.
4. He's Been Acting a Long Time
His acting career began when he was all of 14. He knew he wanted to learn to be the best, and he focused hard on making that happen for himself at the time. His acting has been the main focus of his life for some time, but he did get his start when he was a young teen.
5. He Studied Acting
Knowing it would be part of his future, he studied acting as a young adult. He attended the Professional Performing Arts School. He also attended the HB Studio to learn more about acting.
6. He Dated a Famous Actress
For nearly two years from 2004 until 2006, he dated a famous actress who would later star in some of the most famous movies of all time. Her name is Nikki Reed. They spent approximately two years together. She can be found wed to famed actor Ian Somerhalder, now. She also starred in the hit movie franchise, "Twilight," series.
7. He's Been in a Famous Series, Too
While he might have dated a woman who was in one of the most famous film franchises in history, he was also part of one. He was not part of "Twilight," but he was Jose in the "Fifty Shades," series alongside Dakota Johnson and the rest of the cast.
8. He is Exceptionally Private
Victor Rasuk does not discuss his personal life. He keeps the private moments of his life very close to the vest and doesn't discuss much with anyone. While he is always happy to discuss his work, he's a lot quieter about everything else that has gone on in his life.
9. He is Doing Well
While Victor Rasuk is only just beginning to take his career to a new level of successful, he's already financially successful. He's managed to accumulate a net worth of approximately $2 million since he began his career. He continues to pick up roles and earn more with each passing year, and we estimate his net worth will increase substantially before much longer.
10. He is Not Married
We don't know if he is even seeing anyone at the moment. However, he is not a married man. He has no children, and he appears to be single. He's single as far as not being married, of course, but he also seems to be single in every aspect of the word. No one is speculating on any time he's been spending with any particular actress, but the COVID-19 pandemic has also made it very easy for celebrities to keep their romance out of the press, too. So, what we are saying is we don't actually know if he is involved with anyone at the moment.