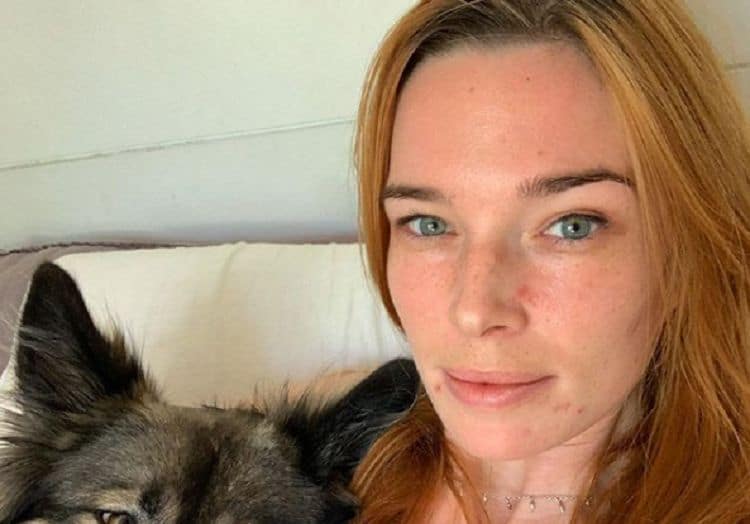 Some people get a raw deal in life when it comes to who they hook up with and why they stick around when any abuse starts to occur. But if you read up on what Chloe Dykstra has to say in this link above you'll get a pretty good idea of what she's been through and why she might seem a lot stronger now than she ever has in the past. To put it mildly Chloe has been through ringer with one of her former boyfriends and has come out the other side not in the easiest fashion, but still ready and willing to finally let it stop ruling her life and step forward into something that's more amenable to her existence. In terms of being a rather interesting person she's been seen to be someone that might be seen as unique but also quite down to earth when you really get to know her.
Here are a few things you might not have known about Chloe.
10. Chloe is an avid gamer.
Keep in mind women and girls can be gamers too and there are some out there that run riot on even the most skilled young men and boys that think they're all that. In fact watching a female gamer go at it is kind of fun since whether she talks the talk or not a lot of them are good enough to walk the walk.
9. She's really into cosplay.
Cosplay is a lot of fun for both men and women since it's a chance don the costume of your favorite hero, villain, or just pop culture icon and join in the fun during an event or convention where many like-minded people are gathering to enjoy the many different genres and see what attractions might be coming out to the public soon.
8. In 2018 she alleged that she'd been the victim of emotional and physical abuse by her partner.
While she didn't name the person that abused her there were some that felt obliged to do so on her behalf and from what people found it was deduced that comedian Chris Hardwick, the same guy that now hosts The Talking Dead, was responsible. Hardwick denied everything it sounds like and Chloe has done her best to move on.
7. Apparently she was blacklisted for any employment opportunities after exposing the abuse.
Whether he was guilty or not this is kind of a cowardly thing for anyone to do to another person and it really seems to speak of guilt more than anything as such a petulant act should be well beneath anyone that seeks to be counted as a reasoning and rational adult.
6. She suffered from anorexia for a while.
She's shared a couple of pictures of just how thin she got and while she wasn't quite skin and bones she was pretty close. This had a lot to do with the abuse she went through and was something that was difficult for her to endure.
5. Chloe contemplated suicide at one point.
Obviously the hopelessness that had resulted from the abuse and the constant pressure it had put her under to satisfy a man that didn't seem to see her worth outside the bedroom took a heavy toll. Thankfully she didn't do it, but that kind of emotional damage doesn't just go away.
4. She has a decent following on social media.
This seems like one thing that might have been able to help her in recovering from the emotional abuse she suffered since fans tend to be as supportive as they need to be and can lift a lot of people up from their melancholy and give them a reason to keep going forward. It's a thought, and kind of a realistic one.
3. Chloe has a net worth of around $1 million.
With all she's done this is pretty impressive since as a cosplayer people do get donations, it's not exactly a regular paying job, and gamers can earn prize money or endorsements, while her time as an actress has likely helped out as well since she's been seen here and there.
2. She's been seen in a couple of movies.
Spider-Man 2 and Drag Me to Hell are two notable pictures that she's been seen in for brief moments. In essence she's kind of a glorified extra sometimes but it's a way to get herself out there and make people notice, so it's definitely worth it.
1. As of now she's been seen to be in a relationship with Robert Kazinsky.
While Robert has had his own troubles in the past with sexual misconduct it would seem that he apologized in a time when no one was listening or was able to 'listen' when it came to social media. For all intents and purposes he's been extremely supportive of Chloe and her story however.
She's been through a lot and she's still here. Chloe is every bit as tough as she looks.