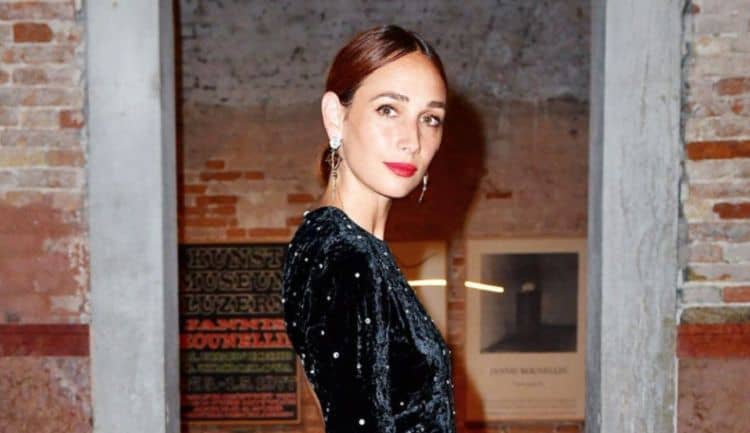 Rebecca Dayan is the kind of actress with a significant impact on her art. Perhaps it is her striking beauty or her subtle nuances that make her so desirable, but she's been tapped to portray Elsa Peretti in a new series, and fans are more than a little excited to see her take on this role. The lovely actress is making headlines since the news was announced, and now the world is looking to learn as much about her as possible. Who is the actress who will play one of the most iconic designers of all time?
1. She's French
She was born and raised in France. To be more specific, she was born and raised in the very lovely south of France along the beautiful islands and the lovely landscape. She spent her entire childhood there, and she did not leave until she was nearly an adult.
2. She Moved to Paris
She was only 17 when she made the decision to leave the south of France and head to Paris. Living in Paris was her dream. She wanted to learn as much as she could about all things related to fashion and the arts. What, if we may be so bold as to ask, is a better location in which to that than in the heart of fashion's most iconic city of Paris?
3. She Modeled
While living in Paris, Rebecca Dayan also modeled. She was in the process of studying, and the job opportunity allowed her to make her ends meets. She was studying fashion, theater, and art, and modeling allowed her the freedom to live and work in the city while she learned.
4. She Hoped to Meet Elsa Peretti
She did not have the opportunity due to COVID, however. Unfortunately, the iconic designer died at the age of 80, and before Dayan had a chance to meet the woman whose life she lives on screen. The "Halston," actress was devastated to hear of the star's passing, and she will always be saddened at the thought of never meeting the woman whose life has become so intimately her own on-screen.
5. She Took the Role Without Knowing Much About Peretti
Rebecca Dayan knew about as much as the rest of us when it came to Elsa Peretti and her life as a designer. If you hear the name, you think of one thing: Tiffany & Co. We all have at least a handful of her iconic Tiffany designs in our jewelry box, and her name is forever synonymous with Tiffany's. Dayan knew her name from her work with Tiffany alone, but she had to do ample research to learn how to be the star on screen.
6. She Shares Many Old Photos
Rebecca Dayan is a woman who has a lot of childhood photos of herself and her family that she enjoys sharing. Her Instagram feed is not your typical feed, but it's so much more interesting. She shares the loveliest photos, and many of the ones she does share are from her own childhood. They are fun to follow.
7. She Is Close to her Family
Her mother and father are very close to her, and she is also very close to her siblings. She is the oldest of three kids. Her parents gave her a younger brother and a younger sister growing up, so she really did have the best of both worlds in having one of each sibling. Their family remains very close to this day.
8. She's Living in New York
When she's working and when she is not working, she is living in New York. It's her home base at the moment, but we have no doubt she probably misses the places she grew up in France. It's such a beautiful country, and New York is nothing like the streets of France.
9. She's Very Private
Rebecca Dayan lives her life the way she wants to live her life when she's working and when she is not, but she is also not sharing much of that with the rest of the world. She's very much all about keeping her private life to herself, and that is something to be respected. No one should have to share every aspect of their lives with the world simply because they choose to be in the public eye.
10. She's Got an Organization
She is the cofounder of an organization called "Mother Lover," and she helps raise awareness for maternal health. She became obsessed with the concept of birth when she was in her early 20s, and she just knew that something like this was so important to her.
Tell us what's wrong with this post? How could we improve it? :)
Let us improve this post!