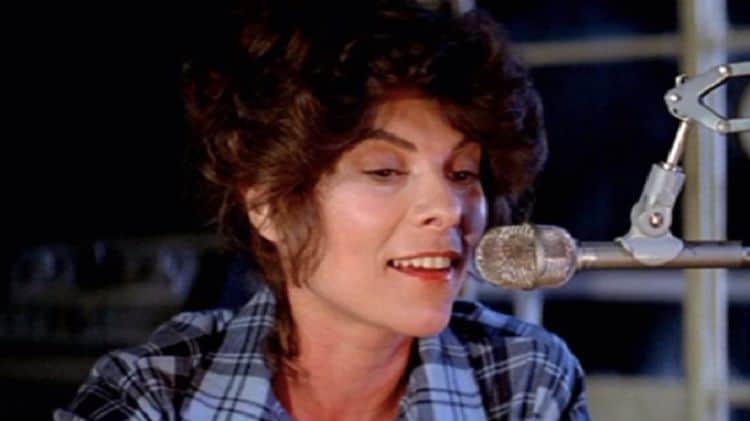 Adrienne Barbeau's Journey into the World of Acting
It's fascinating to discover that Adrienne Barbeau first fell in love with acting while performing for troops at various army bases during her youth. From that moment on, she embraced her passion for the craft and never looked back. If you recognize her face, it's likely because you've seen her in numerous movies and TV shows, as she leaves a lasting impression with her diverse range of characters.
In the original The Fog, not the ill-fated remake, she portrayed DJ Stevie Wayne, a mother separated from her son when a deadly fog engulfs their town. The fog brings with it the vengeful spirits of the Elizabeth Dane, seeking retribution for their ship's sinking and their own demise. Adrienne's ability to adapt her demeanor and attitude for each character she plays is remarkable, making her portrayals utterly believable.
From Charming to Horrifying: Adrienne's Memorable Roles
In Creepshow, Adrienne reunited with her The Fog co-star Hal Holbrook and played his obnoxious wife, Wilma. Her character was so despicable that audiences couldn't help but root for her demise. The film's campy nature and memorable moments made it a cult classic, showcasing Adrienne's ability to push her acting to new heights.
Adrienne also appeared in Escape from New York, where her role as Maggie was somewhat overshadowed by Kurt Russell's lead performance. However, her character's bravery and eventual tragic end still left a mark on viewers. One of the most captivating aspects of Adrienne's on-screen presence is her ability to switch from warm and caring to icy cold in an instant. She can convey more with a single look than many actors can with an entire monologue.
A Timeless Talent That Leaves a Lasting Impression
While many people may not remember her name, they would likely recognize her if reminded of a specific role. Adrienne Barbeau is the type of actor who creates memorable characters that resonate with audiences for various reasons. Whether they find her portrayals relatable, amusing, inspirational, or unnerving, her performances leave a lasting impression.
Adrienne's 'it' factor is evident in her acting, and her timeless beauty adds to her on-screen presence. She possesses an authority and dignity that some actresses lack, allowing her to rely on her acting talent rather than her looks.
Continuing to Captivate Audiences in TV and Film
Adrienne Barbeau remains active in the entertainment industry, primarily focusing on television roles in recent years. Her passion for acting and her ability to create unforgettable characters ensure that she will continue to captivate audiences for years to come.