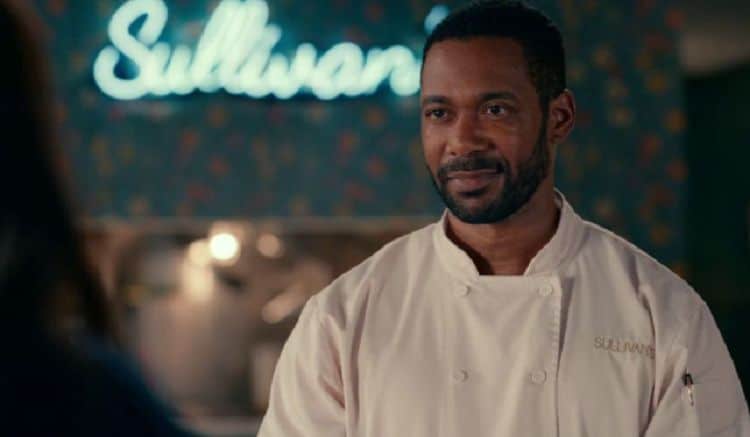 It's been more than 20 years since Dion Johnstone made his first on-screen appearance. During that time, he has become well-known for his talent and work ethic. His resume includes several successful projects and Dion brings something special to every set he steps on. Although he is known for quite a few roles, his recent role in the Netflix series Sweet Magnolias has gotten him a lot of attention. As the show gets ready to head into its second season, lots of people are looking forward to seeing how things pan out for Dion's character and what the future has in store for the rest of the cast. Keep reading to learn 10 things you didn't know about Dion Johnstone.
1. He's Canadian
At this point in his career, there are probably a lot of people who have assumed that Dion is American because he has been in several American productions. In reality, however, he was born and raised in Canada. These days, though, he is living in the United States.
2. He's An Active Person
Usually when people get busy, going to the gym is one of the first things they stop making time for. Dion, on the other hand, always does his best to fit some physical activity into his schedule. He loves to stay active and working out is a way for him to exercise his body and his mind. Plus, it's a great way to keep his body camera ready at all times.
3. He Loves Shakespeare
When most people think of Shakespeare, they instantly imagine being bored to death in a high school English class. That's not how everyone feels about the legendary playwright, though. According to the bio on his website, Dion is "a great lover of Shakespeare." With that in mind, you can probably guess that he has a background in theater. He has appeared in more than a dozen plays including Othello, Two Gentlemen of Verona, and Lord of the Rings: The Musical.
4. He's A Proud Father
Dion is a private person, but he's always been open about the fact that he is a very dedicated family man. He is married to an actress and life coach named Lisa Berry. The couple has one child together. Dion's career takes up a good amount of his time, but when he is free he loves to spend time with his family.
5. He's A Graphic Artist
Acting isn't the only way Dion likes to express himself creatively. He is also a talented graphic artist and he's created a wide variety of pieces including images of superheroes. It's unclear exactly when he got into art or what inspired him to do it. Some of his work can be purchased through the store on his website.
6. He Has Over 40 On-Screen Credits
Dion might not be a household name, but that doesn't mean that he hasn't had a very impressive career. To date, he has 44 on-screen credits which include an upcoming TV movie he's working on. Since acting gigs can be very hard to come by, the fact that he's found so much work is very impressive.
7. He Loves Connecting With Fans
Having a strong fan base is an essential element to having a successful career in the entertainment industry. This is something that Dion fully understands and has never taken for granted. Dion likes using social media as a way to communicate with his fans.
8. He Likes To Travel
Traveling is one of the very few things that nothing else can replace. There's something special about visiting a new place and being exposed to different kinds of foods and traditions. Dion has traveled through Canada, the United States, and other parts of the world. Not only has traveling been good for him on a personal level, but it's also probably been beneficial to his work as an actor.
9. He Spends A Lot Of Time Outdoors
Working as an actor can be stressful and overwhelming, and sometimes people need a break to just relax and enjoy some peace and quiet. Dion is no exception. Being outside is one of Dion's favorite ways to pass the time. He enjoys doing things like hiking and hanging at the pool or on the beach.
10. He Likes Taking Pictures
While he may not think of himself as a photographer, that's exactly what Dion is. He really likes to take pictures when he's out on his adventures and he often shares his photographs on Instagram. His love for taking pictures is the perfect match with his love for being outdoors.