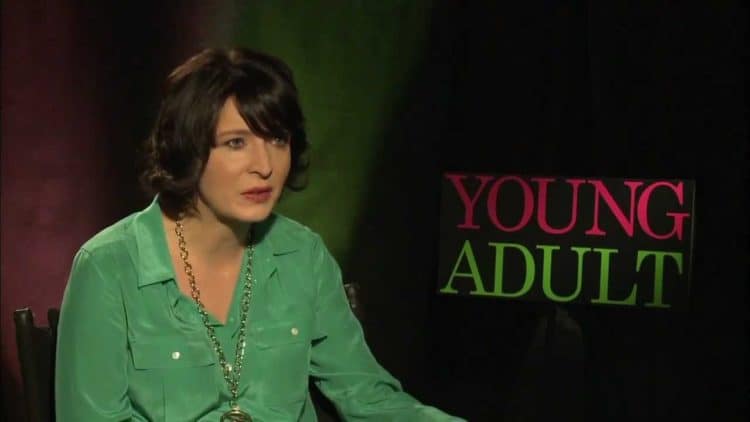 Brooke Busey-Maurio, also known as Diablo Cody, is an author, former stripper and exotic dancer, and the writer and producer of a few films that have gained notoriety within the public eye. She's about as tough as they come thanks to her stripper days and gained a lot of attention by being who she is and showing that sarcastic and snappy attitude that has made her so popular. She's not what's considered typical for anyone in her position and she excels as well as revels in the fact that she's unique. She doesn't always adhere to the norms that society wants and by doing so has shown a very different face to the world no matter if they like it or not.
At least she's original, which is extremely cool.
5. Diablo Cody is a pen name.
She took up the name when she was driving through Cody, Wyoming, while listening to El Diablo by Arcadia. Some writers love to have pen names as it gives them a little more leeway and allows a bit more freedom. It can also stem from a desire to simply be whimsical in their writing and make people wonder just who they are, offering them a bit of mystique that others might wonder about.
4. She was inducted into Dave's Book Club on Letterman.
Apparently she was the first to receive this honor from Letterman, which means he must have liked her book an awful lot. That's pretty high praise from someone that could help or hinder her progress so it's kind of cool that she got this type of attention. I wonder if she considered it a boon or just another step on her road to where she wanted to be.
3. She's a former freelance journalist.
Freelancers tend to have to work harder at times to really get noticed since they don't always have a stable position and are often working just to get paid and take care of the bills. There's a lot more freedom in it but a lot less stability most times since a freelancer is often responsible for everything they do and unless they have a wide array of contacts they don't have a lot of support from others.
2. She used to be a stripper.
She auditioned to be a stripper during amateur night at a club in Minneapolis and found that she really liked it. She spent some time doing peep shows as well and came up with enough material to write a book on the experience eventually. She was also still working as a journalist during her time as a stripper, because honestly strippers don't make that much money when you think about the stage fees and other things they have to pay for.
1. She's been told she's no good.
Cody has had plenty of people tell her that she's no good, that she won't amount to anything, and that she has no talent at all. I wonder how hard she laughs when they realize just how wrong those naysayers are.
She's a prime example of loving what you do and doing what you love.