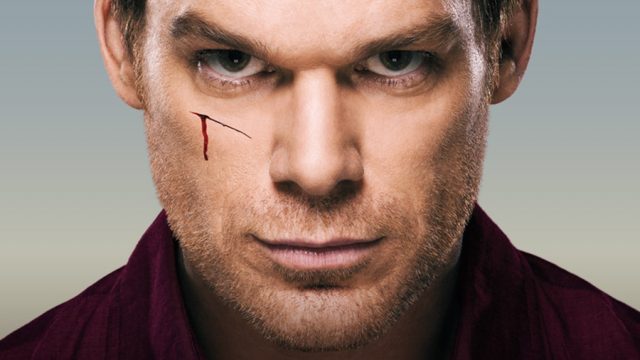 Can you honestly believe it's been 4 years now since Dexter's final episode aired? It was a sad day when the show was finally concluded and a lot of fans couldn't quite believe that such a favorite was gone. Like me you might be wondering what happened to the cast of Dexter and where they are now. It shouldn't be much of a surprise to learn that they've all been rocking it somewhere in Hollywood since then, and are still doing very well in their careers. Plus, you won't believe how much the kids have grown up since that time.
Here's what the cast of Dexter is up to now.
Michael C. Hall
Dexter himself, the man that got it all started, has been starring in Broadway shows such as Hedwig and the Angry Inch and Lazarus. He's also going to be starring in a new eight-part Netflix show titled Safe this coming year. Hall is a man that likes to keep himself busy and he's had no trouble finding roles to fill.
Christian Robinson
Seems like she was just a kid not that long ago on Dexter, but this talented 20-year old has been featured in a few movies throughout the years. Her desire to keep busy has been landing her roles without fail and she'll likely be a common face around Hollywood for a while. She was seen most recently in 2016's Emma's Chance.
Jennifer Carpenter
Carpenter welcomed a son not long after Dexter was over, and has been seen in the TV show Limitless. Carpenter has actually been a known actress in Hollywood for some time and apart from wanting to spend time with her family it's safe to say that she's not going away any time soon. Since Dexter she's been quit busy and will be featured in a film titled Brawl In Cell Block 99 which has not yet received a release date.
James Remar
Remar has been on the Hollywood scene for years before his role in Dexter and has been keeping busy since the show went off the air. His TV and film resume is long and detailed but one of his more notable roles was in the VH1 series The Shannara Chronicles as Cephalo, a devious and wise-talking Rover that continually straddles the line between being helpful and attempting to trap the heroes of the series.
David Zayas
He's another individual that is no stranger to the big or small screen. His list of accomplishments is long and he's been very active since his role in Dexter. Most notably he played a recurring role in Bloodline as Sheriff Aguirre. Zayas has had a long and successful career and isn't showing any signs of stopping.
Desmond Harrington
One of the biggest ups for anyone on this show is that it had the ability to catapult them into even greater and more lasting roles. Harrington has recently been seen in shows such as Shooter and Brooklyn Nine-Nine, notable roles that have kept him in the public eye during his long-running career.
So despite the demise of Dexter, I know it was tragic, your favorite actors have still been going strong and making certain that you won't forget that they're still around. The cast of Dexter might not be the same group on screen but they've all managed to let us realize that their skills aren't being wasted.
Save