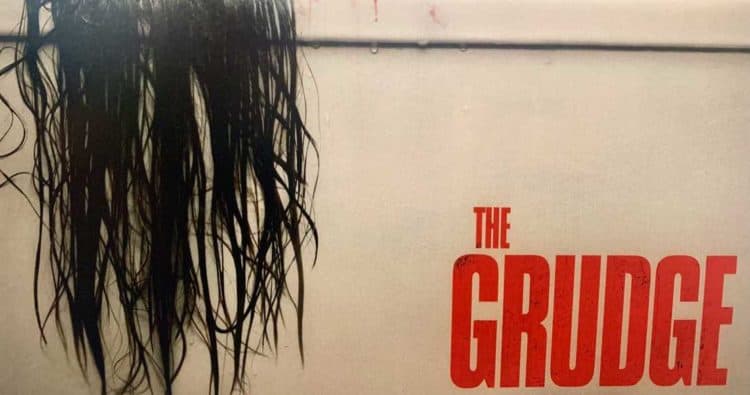 After reading an article by Ryan Scott from MovieWeb, it really seems as though the creator's of this new idea for The Grudge, supposedly, are being kind of dodgy about whether or not it's really a remake or a reboot. Sam Raimi did his best to dance around the question at a panel it sounds like and for all that, people still aren't entirely sold on the idea that it's not a reboot. After all, the dark force that came to haunt the original home could happen anywhere, right? When a person dies in a fit of rage the grudge can carry on to the next life and create a vengeful spirit that will haunt those that reside in the house after them it would seem. But honestly this seems like an idea that despite being okay when it first came out has become more of a joke at this point. The Grudge was scary for all of a few minutes when the croaking of the apparition could be heard, and then it became kind of hilarious once it was spoofed over and over. At this point the terror of the movie is bound to be paired with the comedy that's come from it and people are going to be less scared than amused.
It is true that The Grudge did very well since its budget wasn't that high and it did pull in quite a bit of money compared to the $10 million it cost to make. So honestly it can be called a success story without any qualms. But not long after this it became a joke since Scary Movie really grabbed hold and didn't let go, and the idea was still good, but it kind of pales next to horror movies in which the threat is far more overt and less reliant on thematic elements that have to be carefully crafted to make the movie actually stand out as a horror flick. When you take any other horror movie in the world, and there are a lot to pick from, the terror factor of The Grudge is close to being on par since it does have suspense and it does have the buildup that people expect. But the terror seems to fall short depending on who you ask. Christy Lemire of Today wrote several years ago that the movie just wasn't scary enough to really warrant the same reaction as so many other horror movies do.
So what are we expecting from a new Grudge movie? Well, to put it plainly: not much.
Some might think this is a bit dismissive but the truth is that while they think the Grudge has given us a lot to think about, there really isn't since it's not nearly as complex as many other horror stories and it's one of the simplest tales in the book, though this doesn't seem to help it as much. A horror story doesn't need to have a grand and epic tale behind it to be scary, but it does need a bit more substance than this to really push it forward and burrow into the subconscious of those that it's trying to terrify. Back in 2005 Christopher Orr from The Atlantic made a good point that the movie moves back and forth in time as the explanation of what happened and what is happening in the present time seem to collide more than once to show the audience just what's happening and why. The problem with this is that there still isn't enough real substance to warrant these flashbacks and as a result it just ends up confusing the audience in a big way. Even a stellar cast wouldn't be enough to really pull this together since so far the movies have a kind of disjointed feel that leaves a person wanting more and finding themselves unable to get it. The Grudge is still one of the favored movies of many but at the same time there are a lot of people that wonder why since the sore throat croak of the ghost is about the only thing that seems ominous and the idea of being scared almost to death by the white-skinned spirits is something that seems rather silly when compared to many other horror movies.
In truth I'm not expecting to even watch this movie since the last few weren't really all that great as they left a person waiting for the action and the terror to come only to realize that it was going to be a while and when it did come, it was going to be over in a very short time. It might seem low-brow to want to see a good slasher flick and watch the gore paint the walls as has happened so often, but at the very least it's a better way to stay awake in the theater than waiting for a spirit with a sore throat to scare you to death.