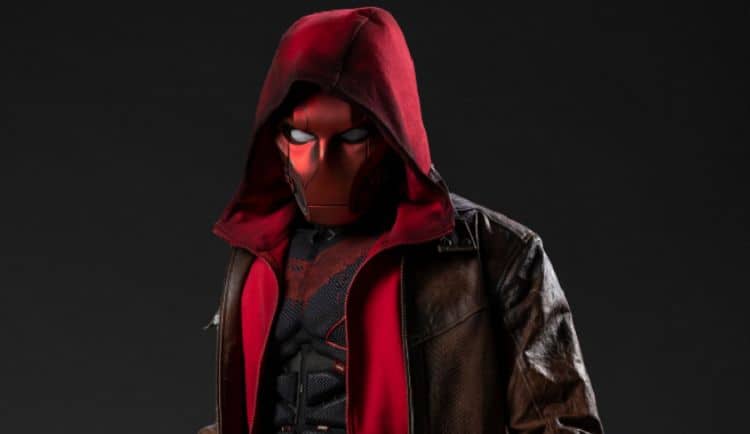 The move by DC to start developing more of its characters continues even as the questions of which movies will connect with the projects that have already been established or are in the process of being established continue to be asked. Most fans know quite a bit about Red Hood but the character has yet to really make a solid impact on the screen no matter that the character has been the subject of a few different fanmade series. It would appear however that HBO Max is ready to make a go of it, especially considering that the story of Blue Beetle will be making its way forward as well. Adding to the excitement is the idea that, at the moment, Blue Beetle appears to be tapping Cobra Kai star Xolo Mariduena, aka Miguel, and it sounds as though a frontrunner for Red Hood would be his fellow Cobra Kai alum, Tanner Buchanan, aka Robbie. Given that both men are still fairly young and should be able to step into these roles without too much effort it would be pretty cool to see it happen.
Tanner has already shown that he has the capability to perform the physical and emotional aspects of a character and would no doubt be great when playing an emotionally damaged character. The casting still hasn't been decided for the Red Hood movie unfortunately so it could be that Tanner might be the favorite at the moment but could get passed over at some point. Red Hood is, after all, a character that could be played by a lot of individuals that have the look, the skill, and the acting ability, but there are likely only a few that are going to be able to pull it off the way to create a perfect representation. Naming Tanner as a possibility this early isn't a bad thing, but it's a possibility that someone else might come along that would be even more adept at this role.
It sounds as though it will coincide with the Nightwing movie that's already been planned, but as far as being able to merge with other movies in the DC universe it's hard to tell if this is going to happen or if DC will continue the standalone movie idea that's been so popular recently. One thing that's painfully obvious is that merging the heroes and villains together in recent years hasn't done a lot of good for the DC universe and it's very likely that it wouldn't be a smooth transition if it happened now either. For one reason or another DC made it clear that the heroes were bound to stay apart and yet exist in the same universe, which is tough on the fans since in the comics many of these characters can coexist without too much trouble. Even on TV, it's been apparent that many of the characters on the DC roster can show up in the same timeline and put on a good show. But for one reason or another, the movies have been a place where heroes and villains get separated in a very frustrating fashion. The MCU has had this issue as well but has managed to work around it far better than DC has.
One reason this is frustrating is the fact that the fans would flock to theaters or likely subscribe to HBO Max without hesitation should they find that DC is starting to gather its biggest names in an effort to create something that would blow their hair back. But time and time again it would appear that each character is being closed off as much as possible in order to do…something. Red Hood has a long history with a few heroes obviously and the fact that it sounds like he won't be interacting with that many of them in this movie feels like a cheap way to introduce the character without integrating him into a universe where he already belongs. A lot of people are likely trusting that DC knows what they're doing and will come up with a plan to make it work, but at this time it's still hard to fathom just what might happen and how in the world Red Hood will exist without certain characters that he continually interacts with.
The character is great and there's no doubt that an actor will be found that can exemplify the rage and direction that Red Hood has taken over the years, but the strategy of bringing him to the big screen feels like something that might need a bit of work and a lot of faith on the part of the fans. Until we learn more and get to see more the future of Red Hood on the big screen is going to be a giant question mark. Hopefully DC will treat this character right, but we'll see what happens.
Tell us what's wrong with this post? How could we improve it? :)
Let us improve this post!