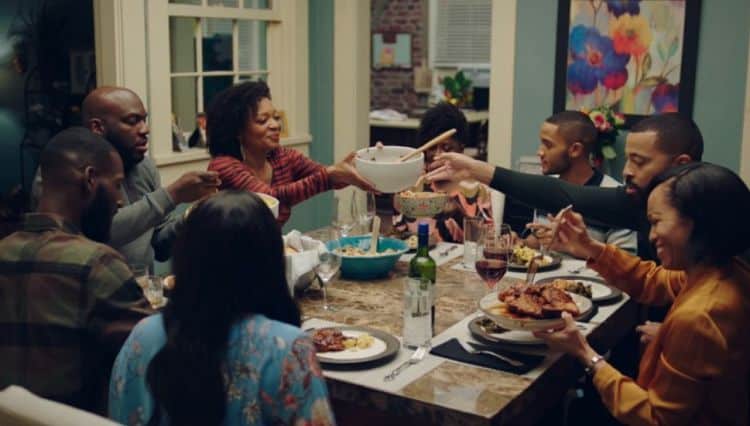 When Queen Sugar debuted on OWN in the fall of 2016, it didn't take long for the show to become one of the most popular on the network. Viewers fell in love with the Bordelon family and all of their complexities. In the years since the show has been on the air, we have seen the characters go through countless ups and downs, but they've always managed to stay true to themselves and each other. After a very interesting fifth season that had to be adjusted due to COVID-19, the show will be back for a sixth season and the official trailer has finally been released. Although Queen Sugar always gives what's supposed to be given, the sixth season might end up being the best one yet. Keep reading to find out what we learned from the trailer for season six of Queen Sugar.
Where Did Season Five Leave Off?
The majority was an unusual time for the entertainment industry because production had to be shut down due to the COVID virus. This meant that the overall filming process took longer, and some of the original storylines couldn't be included due to new safety guidelines. It was clear that the fifth season of Queen Sugar was impacted by these changes. If you haven't watched season five yet, you might want to stop reading now. For example, going into the fifth season, it was clear that Charley's fight to save St. Joe's parish was going to be a central part of the plot. However, that didn't end up being the case because the storyline of the season was adjusted to focus more on things that were taking place in real life such as the pandemic and issues surrounding police brutality.
By the end of season five, however, it was clear that things were shaping up to get back on track. However, the Boredlon family had gone through some big changes along the way. Nova found out that her police officer boyfriend had been involved in the assault of an unarmed Black person. This put added stress on their already strained relationship. Darla and Ralph Angel send their son, Blue, up north to stay with his grandparents so he can attend a high-profile private school. They also find out that they're expecting another child. Charley and Davis appear to be rekindling an old flame, and Micah is struggling to adjust to life as a college student. At the end of the episode, viewers are left with lots of hope, but they're also made aware that the road ahead isn't going to be easy for all of the characters.
What We Got From The Trailer For Season Six
The season six trailer is only about a minute and a half, but it packs a lot of information into that small window of time. From the clips, it's clear that many of the characters are going to be faced with difficult decisions that could change the course of their lives forever. Ralph Angel, who has already had some trouble with the law, finds himself making some major risks so that he can take care of his family. Amirah Vann's character, Parker, makes an appearance in the trailer which lets viewers know that she and Charley will be going at it again this season. Business won't be the only thing on Charley's mind though. It appears that she and Davis are still navigating the next steps of their relationship. There are a couple of other characters, mainly Nova, who seems to have found a new potential love interest. While there's a good chance that Blue won't be a significant character anymore, viewers will be happy to know that he will be in at least one episode. There will also be a couple of new characters introduced this season. All in all, the trailer was a great setup for what to expect from the upcoming season. It gives a good idea of what's going on without revealing too much.
Is Season Six Going To Be The Last Season Of Queen Sugar?
At one point in time, there were some rumblings on social media that season six of Queen Sugar would be the end. However, there doesn't seem to be any information suggesting that's going to be the case. Plus, there is still a lot to unpack with each character so the show could easily keep going – and there are a lot of people who are hoping it will. Season six of Queen Sugar will premiere on OWN on September 7, 2021, at 8 pm EST.
Tell us what's wrong with this post? How could we improve it? :)
Let us improve this post!