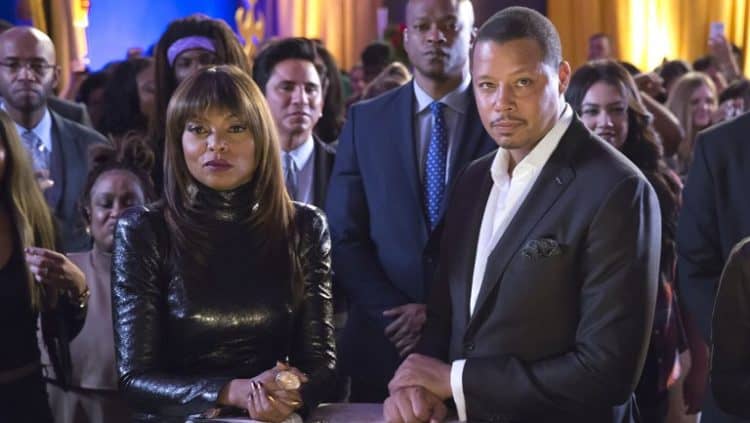 It sounds as though we'll be seeing a spinoff of Empire that will show a different side of Cookie Lyon that people haven't seen yet, and so far a lot of folks are excited to hear of its development. How many actors will be returning to their spinoff is hard to say at the moment since it still needs to be fully developed and there's bound to be a pretty hefty wait for the show to come out. But as long Empire's been on the air a lot of folks have either taken to Cookie or found her to be a difficult character to really like since Taraji P. Henson has managed to change the course of her career in a big way throughout the years. It's easy to think back to the days when Taraji was just trying to establish herself as a big-time actor and was one of the many people that you would see in numerous different movies and possibly even on TV, but was hard to name since she wasn't all that well known yet. As of now though she's a big name in Hollywood and she's been coming up in a big way that's made it clear that she's here and she's not going anywhere. Whether a Cookie spinoff will do much of anything in comparison to what she's already done with Empire is hard to say, but it could be that it will give a bit of needed closure to a lot of fans since the 19th episode wasn't able to air and give a lot of people what they wanted.
What's amusing about Taraji is that from her earlier roles one could see that she tended to take a very innocent approach with a lot of her characters, such as in the movie Hustle & Flow, which she starred in with Terrence Howard no less, and the in The Curious Case of Benjamin Button. She did come up and show what she could do however as in 2006 she played the part of a hardened and slightly crazy assassin in Smokin' Aces and then went on to such movies as the remake of The Karate Kid. Then came movies such as Proud Mary and Acrimony, and Hidden Figures, and others that showed just how strong of a character she can really play. It's been a case of evolution with Taraji since throughout her career she's taken on some of the toughest roles and comes out looking like a seasoned pro each time as she continues to change and make her way through the business. The point here is that if a Cookie Lyon spinoff does work, it will be because of a number of things, but her determination and willpower to make it work will definitely be one of them.
It is fair to question just how much of Empire will really make it into this spinoff show since spinoffs tend to go their own way after a while following any attempt to establish where they came from and why they're going their own way. Who will come back and who will stay gone is also hard to say since there's been enough of a shakeup in Empire over the course of the last couple seasons that it's hard to think just who Cookie will be bringing with her, or if she'll be off doing her own thing after a while and trying to establish her own story without the need to mire herself in the same tale that helped to make he famous. Cookie has definitely been seen to be a vicious and no-nonsense woman, but for Taraji to get her chance to tell Cookie's story without the rest of the Empire story taking over every now and then might be interesting to watch since it means that we'll have no huge buffer between the character and the viewer and Henson will have a chance to showcase the character the way she wants. Now, all that really hinges on her being successful with this is the reaction of the fans, and for some, it would appear to be a no-brainer since there are plenty of Cookie fans out there that would gladly sit and watch her story unfold if only to make sure that she is the woman they were hoping she was all this time.
The idea of Empire ending is kind of saddening since a lot of people happened to like the show and wanted to see a proper ending. It does sound as though a proper ending might be coming one day, but for now, it's more likely that Cookie will take the show eventually and assume center stage for a while so as to have her full story told. Things are definitely about to get interesting it would appear, especially since Cookie isn't one to mince words as many know.
Tell us what's wrong with this post? How could we improve it? :)
Let us improve this post!