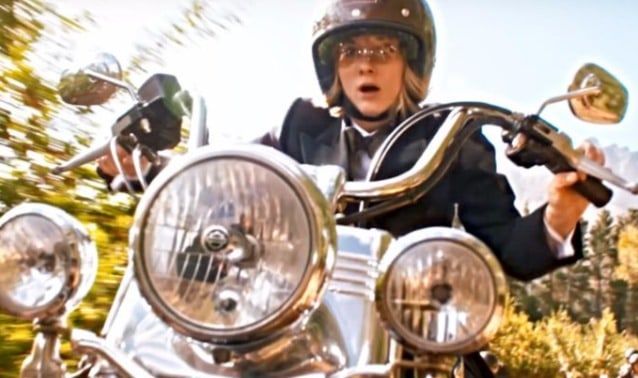 One thing to expect is that the Doctor won't be changing anytime soon as Jodie Whittaker is back after her debut series and despite the initial outburst from many a fan that seemed to have an issue with her presence she's still around and still able to withstand the critics. As Morgan Jeffery of DigitalSpy shows there's a good deal to expect with the next season of Doctor Who when it rolls out this coming year. It's amazing really how Whittaker's time in the role thus far has managed to win people over so well after all the shock and apparent disappointment has worn off since her appointment to the role of the good Doctor. Some folks seemed about to have a conniption fit the moment she was cast, as though a woman couldn't do as good a job as a man in the role, especially considering that there was no basis for such a thought. So far though she's been shutting down the haters and converting quite a few of them since things have really turned around. With what we're seeing in the trailer for season 12 it doesn't appear that things are going to slow down or lighten up at any point, which of course is yet another point in the good Doctor's favor since the show thrives on the fans and their need to see something big, bold, and always moving forward.
As showrunner Chris Chibnall states:
"We're off again! Well, we never actually stopped — as Jodie Whittaker's Doctor and friends have been winning the hearts of families across the nation this autumn, we've been busy with a whole new set of action packed adventures for the Thirteenth Doctor."
There are those that are of the mind that the show benefited from switching its showing from Saturday nights to Sunday nights in 2018, though whether this will work for the upcoming season has yet to be seen. The thought is that the show will stay where it is, but at this point that seems like less of a concern than anything. When it comes to the actual show however it does look like the trailer is indicating that there will be a moment in which the Doctor visits Paris during its occupation in 1943, during one of the worst wars the world has ever known, WWII. The ongoing journey that the Doctor and those with her are undertaking is undoubtedly one that has already seen them take on numerous challenges and enemies alike, usually with a great deal of emotion, terror, and even comedy that is fit in at the right moments to make it all work in a seamless manner. As Chibnall has stated, the last season was a kind of staging ground to fit everyone into the story and bring the audience up to speed with what was happening as the new and the old aspects of the show were brought together to see how they would mesh. Thus far it would seem that everything has gone just fine, and it's a big hope that season 12 will allow the show to expand a little bit more in a way that can impress the audience even further.
At this time it sounds as though Chibnall has a definite plan for the series that includes a five-year process that hopefully is all mapped out and will gear the series around the 13th Doctor in an attempt to give her a good outing and create some truly great memories. So far it sounds as though the monsters are a bit scarier and the entire story has been taken up a few notches in order to impress the fans and give them something they haven't seen before. Chibnall does go on to say that things are not bound to be the same and will be geared around the current Doctor in order to come up with a new and engaging story. Some fans might not agree with the idea of cutting out various characters such as the Cybermen, Weeping Angels, Missy, River Song, and several others, but Chibnall is intent on giving new monsters and characters to play with, and there might even be a limit as to how many Daleks are actually visible in the upcoming season. There will be some familiar faces as the Judoon are coming back, but don't expect to see too many individuals that a lot of fans grew used to over the years.
The plan at this point seems to push the idea of the show lasting all the way to a season 15, but at this time nothing is really for certain. Right now all fans really know is that the show is coming pretty quick and they're excited as they can be for the return. Jodie Whittaker has shown that she has what it takes to take on the mantle of the Doctor.