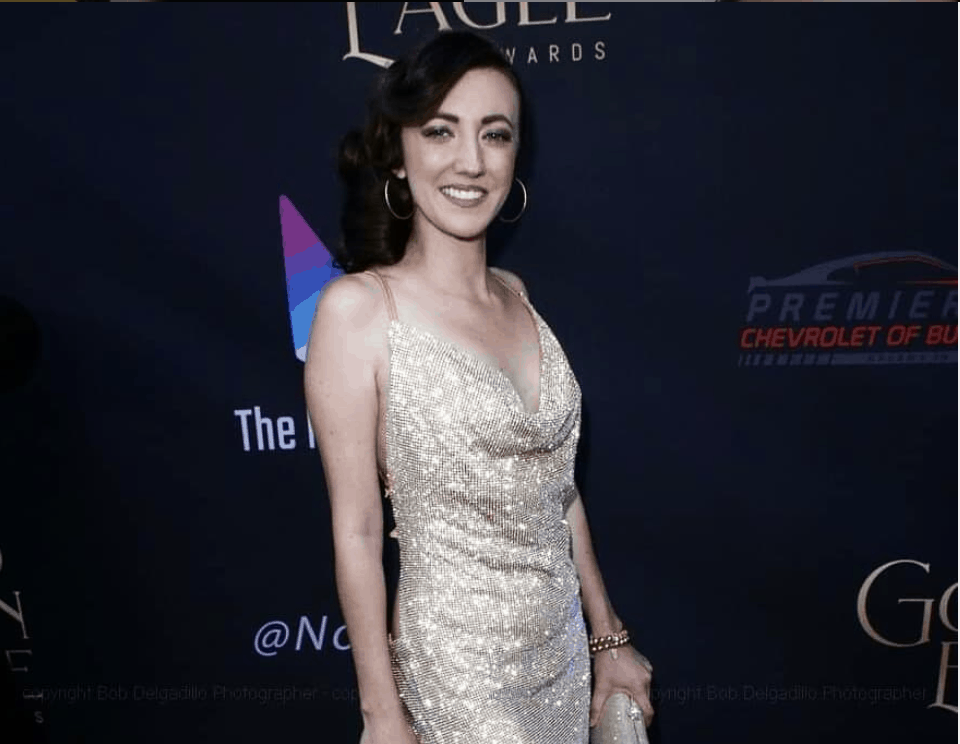 Finding stability and longevity in the entertainment industry can be nearly impossible, but Amber Martinez has managed to find both. Not to be confused with Amber Marie from MTV's The Challenge, Amber Martinez has well over 20 years of experience in the industry, Amber has been earned more than 30 on screen credits. Throughout her career she has proven that she can play a wide variety of roles. From comedy to drama, Amber knows exactly what to do when she gets in front of the camera. Some of her most well-known appearances have been in shows like Why Women Kill and Fight of Fury. On top of the work she's already done, Amber has several projects in the pipeline that are sure to keep people entertained. Keep reading for 10 things you didn't know about Amber Martinez.
1. She Comes From A Diverse Background
Amber was born and raised in a small town in Kansas. Her roots trace back to Spain, Scotland, and the Netherlands. Although she is very proud of her home state, Amber knew that in order to make it in the industry she needed to move to the big city. She relocated to Los Angeles in 2008 and has been in the area ever since.
2. She Supports The LGBT Community
Amber is sometimes confused with MTV's The Challenge contestant, Amber Marie, so sources have falsely reported that Amber is queer. Although Amber is heterosexual, she supports the LGBTQ+ community. Amber says, "Recently, there has been some misinformation about me being queer, due to an MTV tv contestant using my established and SAG-AFTRA actor/performer name, without my permission on television and I don't approve. I am not queer; however, my little brother Thomas is gay, and I love him very much. I fully support the LGBTQ community and some of my best friends are part of the community as well. I also am a big fan of RuPaul's Drag Race and I have always wanted to be a guest judge. I think RuPaul is a fantastic representation of the LGBTQ community and is wonderfully talented."
3. She Loves Dogs
For some reason, it's always interesting to know whether someone is a dog or cat person. All of the dog people out there will be happy to know that Amber Martinez is a proud member of team dog. She has two adorable fur babies named Hercules and Francois. She also has a pet mouse named Vincent.
4. She's Competed In Beauty Pageants
Acting isn't the only industry Amber has experience working in. She has also competed in a few pageants over the years and she knows how to light up the stage. In 2015, she won Ms. North America United Nations. The following year, she was crowned Ms. United Globe.
5. She Doesn't Do Nudity In Her Acting
There are some people in the entertainment industry who are willing to do whatever it takes to get ahead, but Amber Martinez isn't one of those people. In an exclusive interview she said, "My mother is a reverend and has a doctorate in Theology. My father is a military veteran, horse ranch, and horse stadium owner. I was raised very traditionally and in a conservative way, which is why I never do nudity in my acting roles."
6. She Made Her TV Debut In 1998
When it comes to acting, Amber isn't new to this – she's true to this. She made her first TV appearance in 1998 on TPS Television and she stayed with the network until 2002. She has managed to find consistent acting opportunities ever since and she has been working her way through the ranks.
7. She Has A Large Social Media Following
Social media has become a very powerful tool and people in the entertainment industry have used it as a great way to connect with their fans. Amber has worked hard to build a strong online presence and she currently has more than 46,000 followers on Instagram.
8. She Was In An Episode Of This Is Us
Amber has been a part of several successful TV shows over the years including the popular NBC drama, This Is Us. She appeared as a dancer on the show during an episode in 2019. Some of the other popular shows she's been in include Euphoria, NCIS, and S.W.A.T.
9. She's Been On Magazine Covers
Amber Martinez is a natural in front of the camera and that doesn't just translate into her acting roles. She also knows how to strike a pose and she has done some modeling work over the years. According to her IMDB profile, she has appeared on the cover of World Class Beauty Queens Magazine and Riplay Magazine.
10. She Loves Giving Back To The Community
Amber understands the importance of using her platform to help the greater good, and this is something that has always been important to her. In 2016, she helped fund repairs for an orphanage in Jamaica. In addition to helping financially, Amber also helped with the construction of the project alongside her mother and grandmother. The Ecuadorian Ambassador to Jamaica, who is friends with Amber, also helped.
In December of 2020, she also donated toys to children suffering from cancer. In an interview with E Online Sri Lanka she said, "I would just hate to allow the children, to be let down this year, because of the lack of donations with the pandemic. Especially, with all that 2020 has brought on the World. I want to be able to bless them with a happy holiday and put some smiles on their faces…"