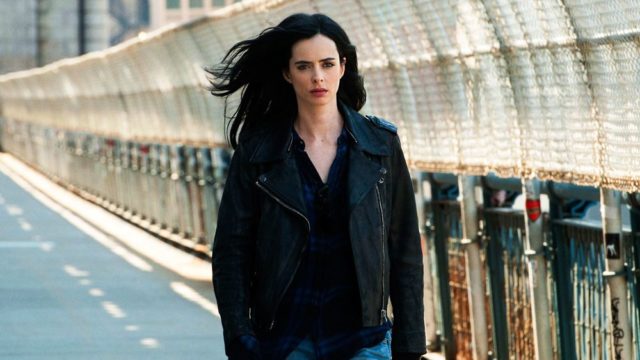 There are plenty of awesome TV shows right now and some of them would make great video games. The television and movie industry will forever be linked to the video games industry. Sometimes a show or movie inspires a video game and sometimes a video game inspires a movie. Either way, it's really a great combination. Finding what's similar and what's different is always such a thrill. Here's five current TV shows that would make great video games (in no particular order).
1. Marvel's Luke Cage
Luke Cage, played by Mike Colter, is left with unbreakable skin and super strength after an experiment is sabotaged. After becoming a fugitive, he tries to begin rebuilding his life in modern day Harlem. It doesn't take long until he's pulled out of hiding and is forced to face his past demons. Although he was trying to bury his past, he must learn to face it in order to save the city.
2. Legion
Another one from Marvel, Legion is about a disturbed young man who may turn out not to be simply human named David Haller. David has always struggled with mental afflictions since he was a teenager. In fact, for years he's been in psychiatric facilities more than he's been out of them. However, once he and a fellow patient have a strange encounter, Haller comes to the realization that it's possible that the visions he sees and the voices he hears are actually real.
3. Marvel's Jessica Jones
Looks like Marvel good dominate the video gaming industry even more if they take these ideas to heart! In this one, Jessica Jones is a PTSD- stricken ex-superhero who opens her own detective agency after hanging up her costume. She's definitely one of Marvel's darker characters, she wants to do good, but her priority is no longer saving the world. Now it's mainly just to get through each day and to save her apartment. It's based on a graphic novel; this is not your average kiddy superhero story.
4. American Gods
This show is about a war between the Old Gods and the New Ones. The mythological Old Gods from all over the world begin to fear they've become irrelevant as the ones who believe in them begin to either die or leave them to worship the New Gods who have successfully seduced them with celebrity, technology, and money. Shadow Moon, played by Ricky Whittle, is a ex convict, still adrift after his wife's recent death. Partnering with conman Mr. Wednesday, played by Ian McShane, Moon becomes a bodyguard. Come to find out, Mr. Wednesday is actually an old God who is on a mission to reclaim his previous glory, raising an army across the country.
5. American Horror Story
Each season from this horror anthology series could be adapted to become a video game. The shows have little in common with one another, except for the fact that use basically the same set of actors. The show initially revolves around the Harmons, a family of three that has moved into the house in LA, trying to making a fresh start. However, what they don't know is that the house is very haunted by demonic creatures, which have a history of devouring the house's residents. Each season has a different plot, but all are just as twisted and horrific.