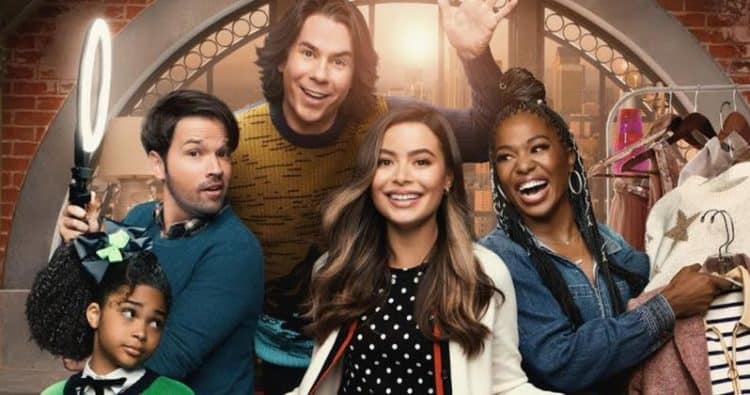 Back in 2007, iCarly debuted and managed to take off in a positive direction for five years until in 2012 it was taken off the air. Carly and Sam, played by Miranda Cosgrove and Jennette McCurdy respectively, starred as best friends managed to create a webcast that ended up becoming a pretty big hit. Coming soon, the show will feature a grown-up cast after making certain that people see the flashback to the point when the show ended, making it clear that yes, they are watching the same show. So far it would appear that the show hasn't really changed in the past 9 years and that people are still ready to see more when it comes to what Carly can think of to put online. Some might think that's a little off-putting simply because it might be more of the same, but after so many years it might be a nice return to something that people enjoyed and it's easy to think that things will change up just a bit in order to keep people interested. Doing the exact same thing likely isn't in the cards, but one has to remember that things aren't bound to get so out of control that they'll swing in an entirely adult-oriented direction. Taking a look at the trailer though it does feel that things are going to swing in a direction that will be somewhere right in-between that level that's great for kids and the level where adults will really start getting into the show. That's a difficult spot to attain to be sure, but if the show can hit it and keep it for a while it's bound to happen that people will want to keep watching. There is the idea that iCarly kind of lived its best years over a decade ago though, and it's easy to think that any criticism that will come might point out that the differences between the show now and back then are more or less the differences that are caused by maturity and the fact that a lot can happen in 9 years.
It's already been made pretty obvious that Jennette McCurdy isn't coming back, in fact, it was announced across the internet a while ago. But the reason that a lot of people are sticking to at the moment, even if other reasons are being given, is that she didn't want to come back to the show, which is actually a valid reason since apparently, she didn't want to do the show, to begin with. Some folks don't mind fame and fortune, but there are still plenty that don't like the pressure that comes with being a star since the unfortunate truth is that most celebrities don't get to separate their personal life from their public life. She confessed to feeling awkward on the show for quite a while and that she didn't want to be where she was at. Yet after the show ended she went on to play in Sam & Cat with Ariana Grande for a while, which, as it sounds, is something she also regrets. It's easy for pretty much anyone to ask why she stuck around if she didn't like what she was doing, but in the beginning, it was her mother that pushed her into the acting gig, and it's also easy to think that once she was making money it was hard to give that up no matter how much she came to resent her career. Being silly and out there for kids didn't appear to be something that she wanted, but it's pretty clear that McCurdy made a good living from this.
It does feel that there might be a bit of commentary on why Jennette isn't in the reboot, but if there's any justice she'll be mentioned in passing and not grilled into the dialogue any further than she has to be. Rehashing the show as it was in 2012 might be kind of necessary, but taking digs at someone that didn't want to be there in the first place feels it would be extremely petty and not worth contemplating, let alone filming. But thankfully the gist of this show does appear to be that Carly will be having fun and trying to rebuild her channel with the help of her friends, and is going to start getting noticed as the world has changed a bit since her absence. It's likely that fans, a lot of who might have grown up quite a bit by this point, will want to see what the show is all about again and might be excited to hear that it's not going to change that much. A lot of fans will likely lament the fact that McCurdy isn't coming back, but that's how things go. In the meantime, it's bound to be interesting to see how things develop moving forward.
Tell us what's wrong with this post? How could we improve it? :)
Let us improve this post!